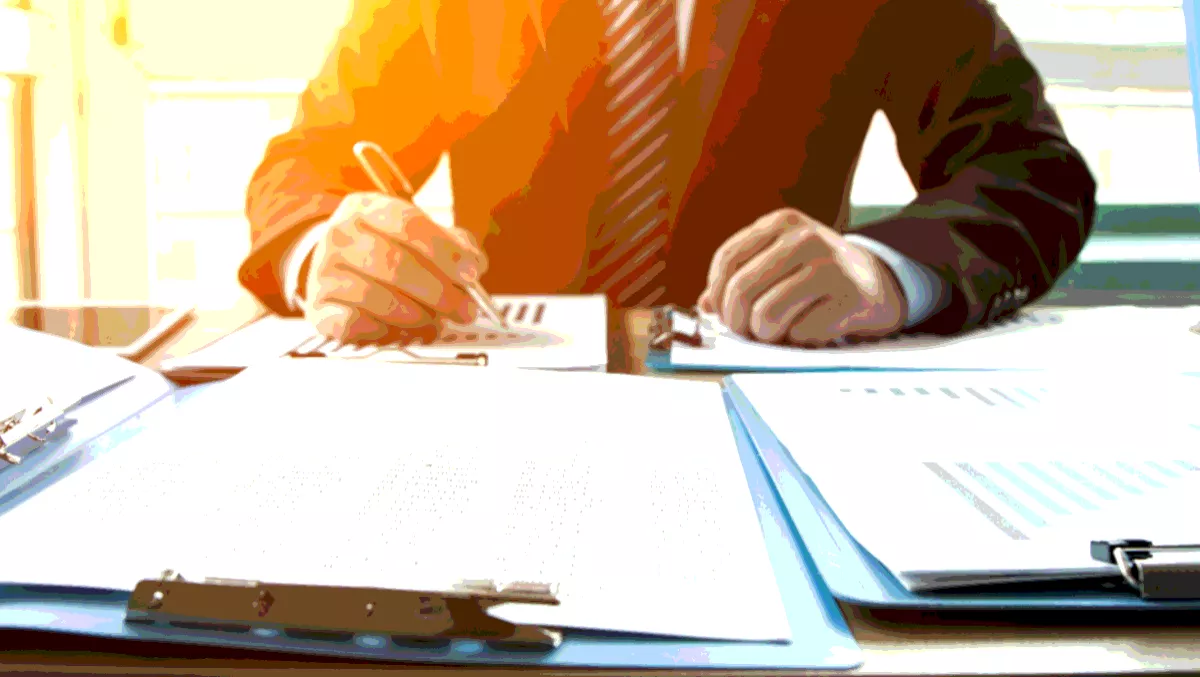 'Outstanding' results for Noel Leeming as Warehouse Group transforms
FYI, this story is more than a year old
Noel Leeming has delivered another year of 'outstanding' results for parent company, The Warehouse Group, with profits up 59.9%, with Warehouse Stationery also providing growth for the retail giant.
Noel Leeming and Warehouse Stationery's profit increases for FY17, come as the overall Warehouse Group saw its net profit after tax drop 7.7% to $59.2 million on a like for like basis. Group retail sales were up 1.9% to $2.98 billion.
Both The Warehouse and outdoor adventure gear business Torpedo7 reported operating profit declines, at 5.4% and 20.9%, respectively.
The differing financial fortunes come during what the company says is a 'period of transformation'.
"The Warehouse Group has accelerated its transformation, focussed on improving performance via a refocusing of priorities and early 'every day low prices' success, an improvement in ability to execute change quickly and effectively; and several key hires, stocking the business with the skills needed to execute strategy in FY18," the company says.
Among its transformations is a technology transformation aimed at supporting further simplification and establishing the platform for the digital strategy to accelerate in FY18.
Nick Grayston, Group chief executive, says "The next year will see exciting progress with our digital strategies as we position the business to compete successfully in the rapidly changing retail environment.
FY18 will see a transition from legacy IT systems to cloud-based systems for the company, which is also investigating the establishment of a new business segment for digital innovation that will be separated from the retail business.
The company says Noel Leeming saw same store retail sales up 6.4% for the year, and two new stores were opened.
"This sales growth, along with improved product margins, has translated into profit leverage with operating profit increasing 59.9% from $12.1 million in FY16 to $19.3 million in FY17.
"The continued focus on our team of passionate experts, customers and services continues to drive resutls in the highly competitive technology and appliances market, cementing our leadership position," the company says.
The news for Warehouse Stationery wasn't quite so good, with The Warehouse Group noting that same store sales declined 2.6% in the fourth quarter, as the business cycled against last year's postal price increase.
Same store sales for the full year were down 0.3%.
"While sales were flat, the business reduced costs of doing business and this translated into profit leverage. Operating profit increased 10.2% from $14.3 million in FY16 to $15.7 million in FY17. This was a record operating profit for the business.
Both Noel Leeming and The Warehouse recorded strong online sales increases, of 54.1% and 25.0% respectively, driven by promotions and the relaunch of the online stores.
Onlines sales accounted for 6.7% of the company's business – up from 5.8% last year – bringing in $199.9 million.
The company sold its financial services business, with the deal completing earlier this month.