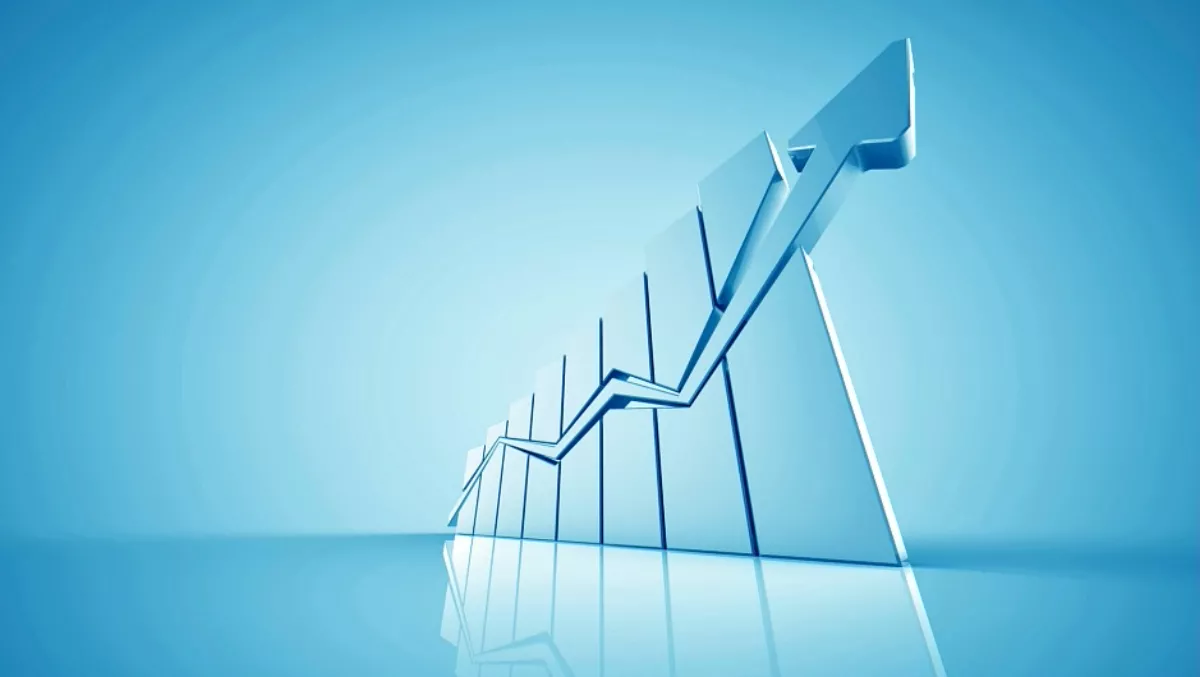 Palo Alto Networks hits new record for revenue growth
FYI, this story is more than a year old
Palo Alto Networks is off to a strong start in 2016, experiencing significant revenue growth in the second quarter of the year, thanks in part to the success of the company's subscription services.
According to financial results for the fiscal second quarter ended January 31, total revenue grew 54% year-over-year to a record $334.7 million, compared with total revenue of $217.7 million for the fiscal second quarter 2015.
GAAP net loss for the fiscal second quarter 2016 was $62.5 million, compared with GAAP net loss of $43.0 million, for the fiscal second quarter 2015.
Non-GAAP net income for the fiscal second quarter 2016 was $36.3 million, compared with non-GAAP net income of $16.9 million, for the fiscal second quarter 2015.
Mark McLaughlin, Palo Alto Networks president and chief executive officer, says, "We reported strong fiscal second quarter results across all metrics, including record revenue of $334.7 million, which increased 54% year-over-year.
"We are proud to now be serving more than 30,000 customers globally who are rapidly adopting the prevention capabilities of our Next-Generation Platform to achieve superior security, simplify their networks and greatly improve total cost of ownership."
"Security is a critical aspect of the digital age and a strategic priority embedded in all technology decisions for enterprises and organisations around the world," he says.
"During the quarter we saw broad adoption of all aspects of our Next-Generation Security Platform with particular strength in our subscription services," says Steffan Tomlinson, Palo Alto Networks chief financial officer.
"Our results demonstrate our commitment to balancing high growth and profitability as well as the increasing strength in free cash flow from our hybrid-SaaS model," he says.
Looking forward to the fiscal third quarter of 2016, Palo Alto expects:
Total revenue in the range of $335 to $339 million, representing year-over-year growth between 43% and 45%.
Diluted non-GAAP earnings per share in the range of $0.41 to $0.42 using 90 to 92 million shares.
Free cash flow margin of approximately 40%.
Along with announcement of financial results for the period, Palo Alto Networks recognised highlights for the quarter.
Partnership with Proofpoint: Palo Alto Networks and Proofpoint teamed up to share intelligence on sophisticated attacks, enabling the creation of automated and coordinated protection across both Palo Alto Networks Next-Generation Security Platform and Proofpoint Targeted Attack Protection and Proofpoint SocialPatrol. Palo Alto Networks WildFire automatically generates new protections and distributes them to all WildFire subscribers globally.
Recognition by J.D. Power and TSIA for exceptional support services: This recognition underscores Palo Alto's 'exceptional' customer support, including new certifications under the J.D. Power Certified Assisted Technical Support Program and TSIA "Outstanding Worldwide" rating, the company says.
Expansion of common criteria certifications: Adding to the validation of the vendor's products' security capabilities, these certifications of the newest firewall devices with the latest National Information Assurance Partnership protection profiles set a consistent confidence bar for government and critical infrastructure customer organisations, according to the company.
Extension of cloud ecosystem presence: To help organisations secure an OpenStack cloud infrastructure with next-generation security, Palo Alto announced a partnership with Mirantis and made their platform available as a virtual network function within Mirantis OpenStack.
Appointment of Frank Calderoni to the board of directors: Calderoni, who has previously and presently held executive and board positions at some of the world's leading technology companies, joined the company's audit committee.
Related stories
Top stories