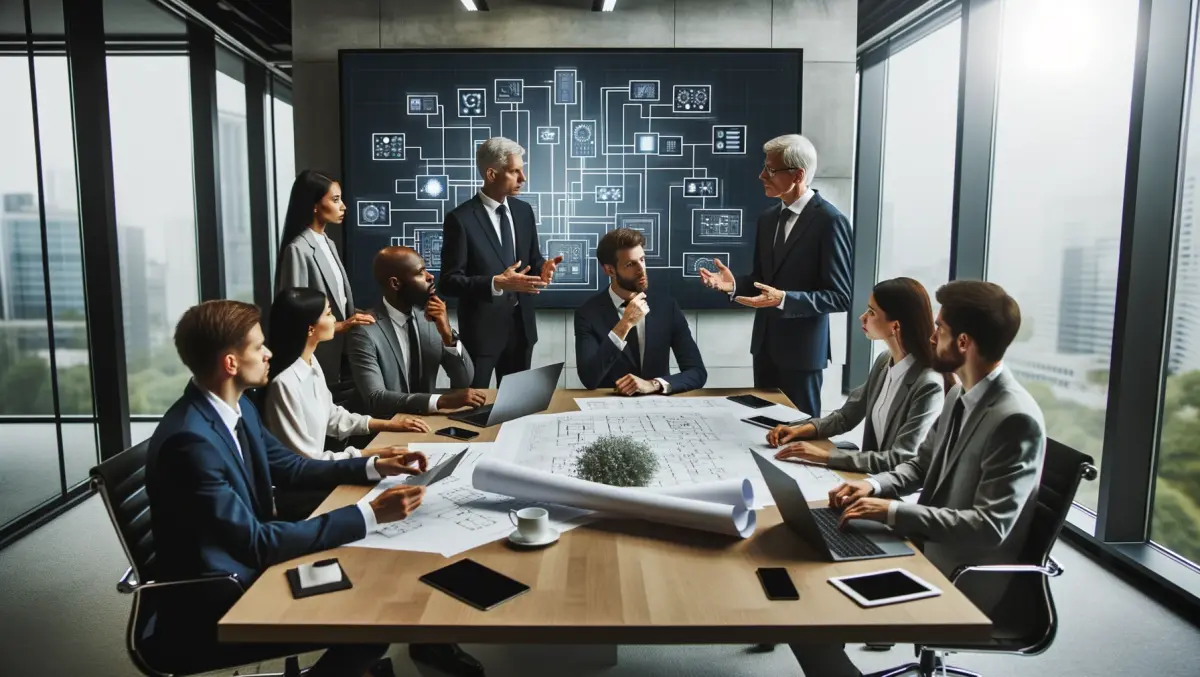 Partners rock out thanks to Ruckus and Connector Systems
FYI, this story is more than a year old
Update: Isometric Solutions' Brandon Jansson and his wife, Danielle, used the first tickets won in the Ruckus and Connector Systems to head to the Foo Fighter's concert in Conrad Stewart's place. Below, he gives his review of what sounds like a fantastic concert.
"The concert was AMAZING, despite the fact that it rained for 6 hours straight! Weezer was just as fun and nerdy as ever; one member dawning a bright yellow raincoat mocking the rain, and Rivers Cuomo sporting a wonderfully childish emoji hat.
"When Foo Fighters hit the stage, they reminded the crowd there was a lot to live up to - as the jumping from a 2011 concert had registered on Auckland's seismic stations. Despite the downpour, Dave Grohl came out on the catwalk not once - but twice, to join the rest of us in the open-air rain of Mount Smart Stadium.
"As he serenaded us, the spotlight hit at the perfect angle to complete the classic rockstar silhouette with Dave's long, drenched hair. Both bands were just as great as the crowd expected, and with everyone jumping around it kept us warm despite the cold rain. What an epic night! Thank you guys so much for this opportunity!"
Last but not least, it's Data-Tech! The third and final winners of the Foo Fighters tickets for the Ingram Micro and Connector Systems Ruckus Just Got Louder promotion.
Data-Tech's Anthony Sutton and a guest of his choice will be joining previous winners Isometric Solutions' Conrad Stewart, and a lucky representative from CityLink, at the Foo Fighters' Concrete and Gold concert this week.
"It's great to be able to go and see the Foo Fighters, a real rock band that actually put on a show because they want to not because they have to," Sutton says.
"I have been a fan for a long time and this makes up for missing them the last time they were here at the (Western) Springs. I may be a bit older than the majority of the crowd but that won't hold me back from having a good time. Thanks to Ingram Micro, Ruckus - Connector Systems for the tickets.
After several months the promotion has wrapped up, leaving behind a series of happy winners. It is a fitting finale as Sutton is the most enthusiastic so far.
Connector Systems general manager Mark Dasent says, "It was very pleasing to wrap up the campaign and give the last 2 tickets to the Foo Fighters concert to Data-Tech Services who have been winning great business combining Ruckus WiFi and ICX Switching as well as our Calix GPON Solution, which is a much more affordable way of deploying fibre to the room type solutions. This is great business for us and for Data-Tech as they can also wrap the cabling and other services into the solutions
Connector Systems is a technology-consulting organisation that specialises in providing technological solutions to meet the needs of customers both today and into the future.
The company works together with Ruckus Wireless to provide networking solutions to channel partners that can work with other offerings to give end-users the systems they need to operate as efficiently as possible.
As a bonus for all of Connector Systems' resellers, the company will be helping them to get trained and offering NFR equipment at significantly reduced prices, as well as providing marketing funding to help them promote Ruckus to their customer base.
If you are interested in this offer you can contact Ingram Micro's Ruckus business development manager Matt Marcelo.