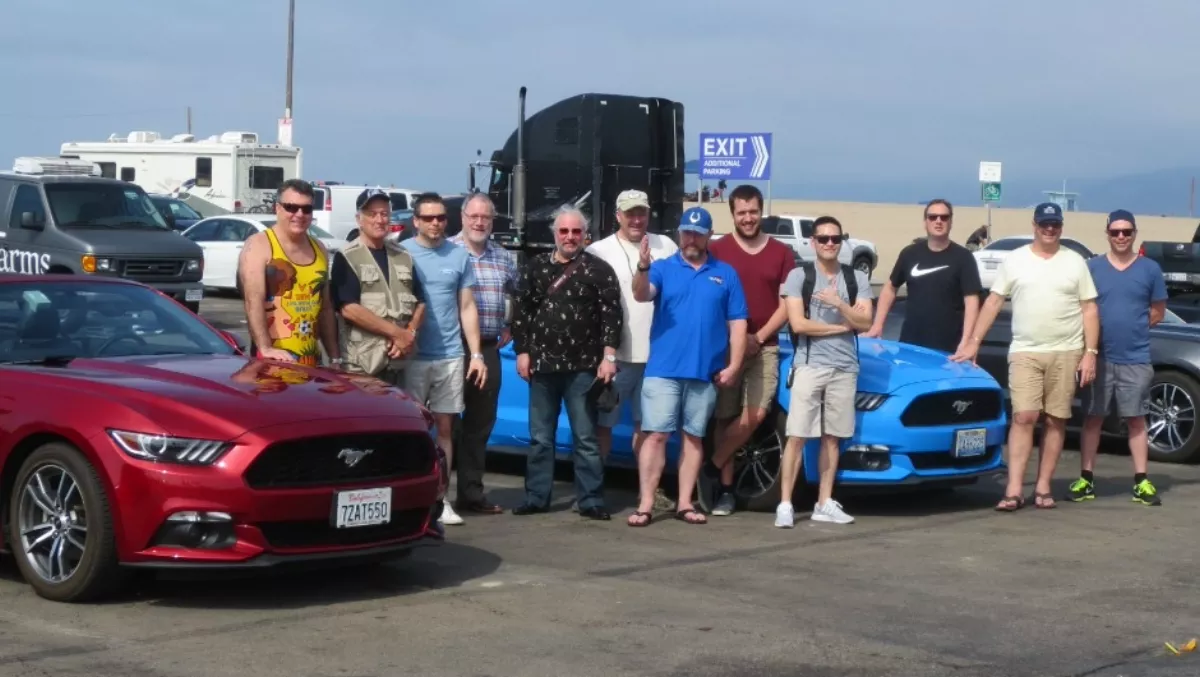 Photo gallery: Dicker Data NZ resellers' Route 66 adventure
By Heather Wright,
Wed 20 Sep 2017
FYI, this story is more than a year old
From wigwams to the Gateway Arch, Dicker Data New Zealand and Lenovo's winning Wild Horses resellers can now say they've experienced the United States in a way few will - with a two week self drive of Route 66 in Ford Mustangs.
The nine lucky resellers travelled more than 4,100kms on the historic Route 66, crossing three time zones and eight states a they travelled from Los Angeles to Chicago.
Along they way they visited Las Vegas, the Hoover Dam, the Grand Canyon, Meteor Crater, the Gateway Arch, and many other sights before ending the adventure on the 95th floor of the Hancock Tower in Chicago.
Richard Harri, Dicker Data NZ general manager of volume, says "In Holbrook the team even got to stay in their very own wigwam at the Wigwam Hotel.
"Everyone had a fantastic time," he notes of the adventure.
Harri's comments are backed by the winners with Elive's Mike Duffin saying the road trip was 'one of the most diverse and enjoyable vendor trips that I have attended'.
"The idea of driving mustangs with classic CB handles, mixed with past generations of music, driving with different people daily, set the scene for a roadtrip never to be forgotten," Duffin says.
Baycom's Trevor Searle dubbed the trip an experience of a lifetime.
"I am well-seasoned tourist when it comes to these trips and have never experienced any as exciting and memorable as this one this one.... thanks Dicker Data I can't wait for the next promo to have a crack at!," Searle says.