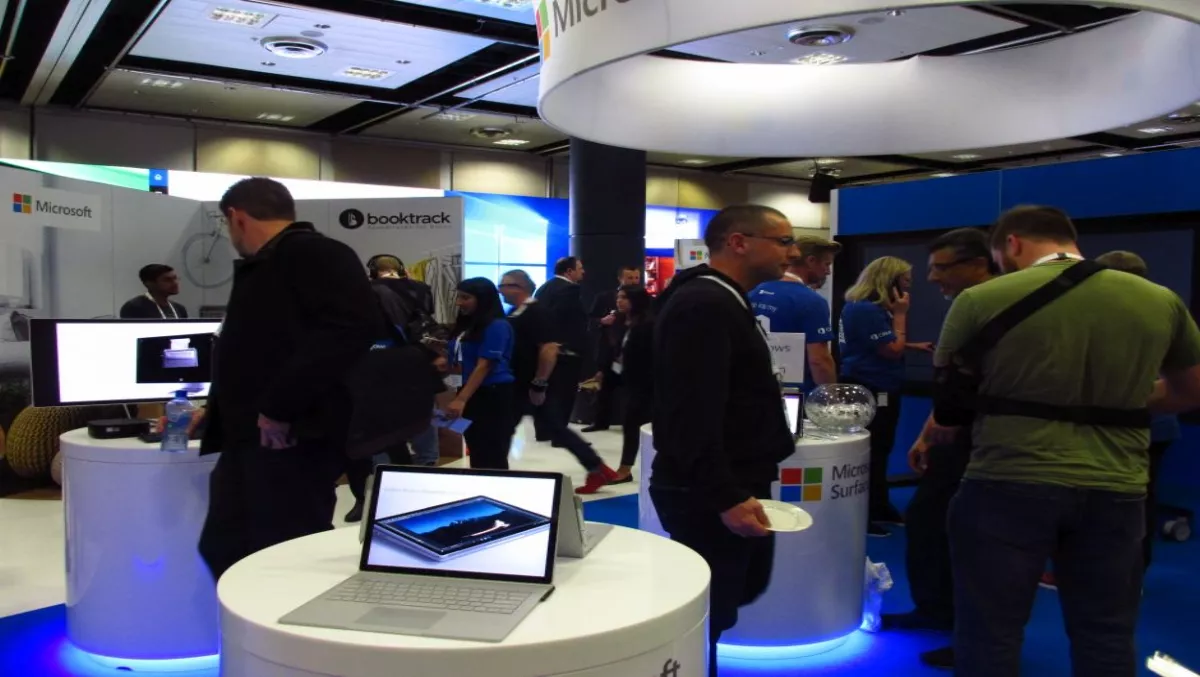 IN PICS: Microsoft Ignite New Zealand 2016
Tue, 25th Oct 2016
FYI, this story is more than a year old
Thousands of attendees have converged on Auckland's Sky City Convention Centre as part of Microsoft Ignite New Zealand 2016, which is being held over the next four days from October 25-28.
This morning's keynote speakers included Angie Judge, Charlotte Walshe, Chris Auld, Dona Sarkar, Donovan Brown, Hannah Gray, Hannes Nel, Jennifer Marsman, Jordanna Murray, Nigel Parker, Regan Murphy, Thiago Almeida and Vishesh Oberoi.
"Any significantly advanced technology is indistinguishable from magic," said Nigel Parker, Microsoft New Zealand's director of technical evangelism.
Microsoft Windows Insider lead Dona Sarkar also graced the stage, explaining the four steps involved in 'hustling humans'.
"New Zealand is going to continue its charge up the hill as being the next tech superpower," she says.
Jennifer Marsmann also spoke about AI and machine learning, and how that can better aid decision making.
The conference will host a number of workshops, 'Exam Cram' sessions, hands-on labs and presentations from Microsoft delegates and partners, including Palo Alto Networks, Riverbed and Citrix.
This year's conference aims to bring a more technical side back to Microsoft products, with demos and 'high-energy' sessions in areas such as Microsoft Surface Hub, Azure Machine learning, HoloLens, Tool Chain for iOS and Android and others.
Stay tuned for more content from Microsoft Ignite New Zealand 2016.