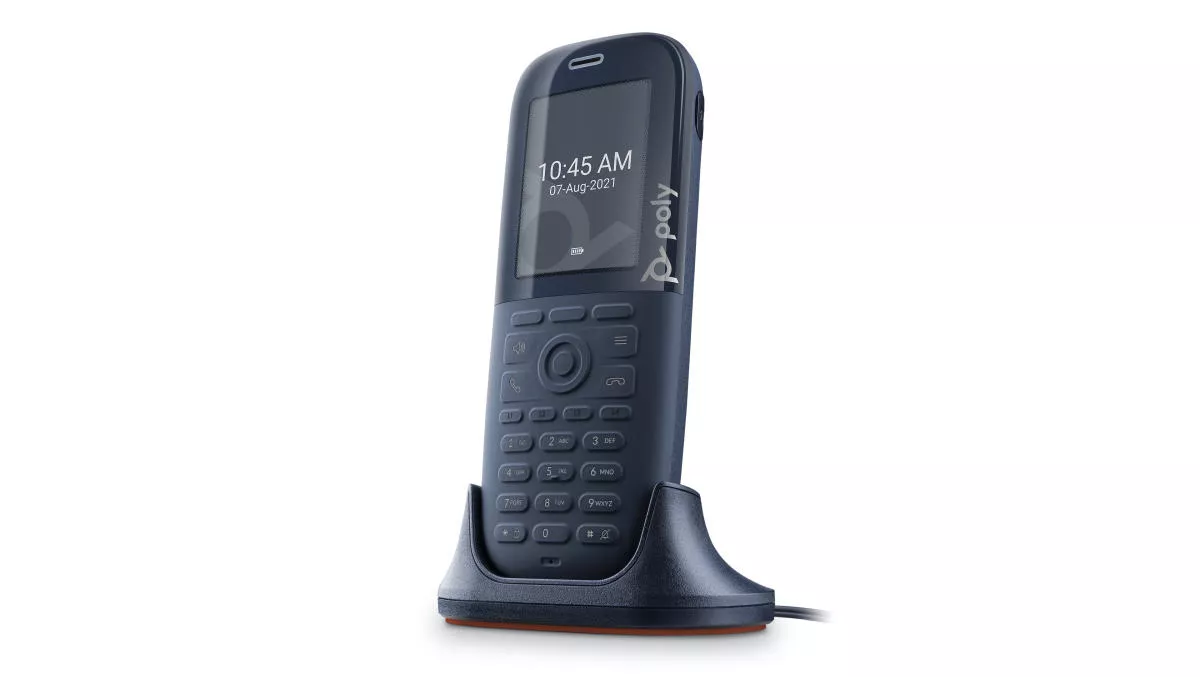 Poly integrates antimicrobial protection into wireless phones
FYI, this story is more than a year old
UC firm Poly is launching a new feature in a wireless phone offering, designed to provide a defence against bacteria in high-touch work settings and stay 'cleaner for longer'.
The Poly Rove family of phones are built with an antimicrobial technology developed by Microban.
This technology, Poly says, could provide a 99% cleaner phone surface - and it also means bacteria and germ growth is inhibited for the device's entire lifespan.
Poly says use cases include warehouses and shift floors, especially as many lockdown restrictions ease and organisations continue to return to work.
Metrigy, a research consulting and advisory firm, provides a similar sentiment: "According to our research, businesses across industries are looking for ways to improve their workplace and employees rated antimicrobial treatment as the most necessary feature among a list of safe-office solutions," says Metrigy president and principal analyst Irwin Lazar.
"We expect to see demand for these types of features will only increase."
Poly selected its Rove family of devices because the antimicrobial protection does not affect the devices' appearance, durability, or functions. This antimicrobial protection is integrated during the manufacturing process.
"Microban is incredibly proud to partner with Poly to bring to market phones and conferencing devices that feature our patented antimicrobial protection," says Microban's vice president of global built-in business, Michael Ruby.
"With Microban's 'always on' technology now incorporated into Poly's most popular pro-grade solutions; we're delivering product protection that empowers Poly customers all around the world."
The Rove family of devices are IP65 dustproof and water-resistant and can be scaled to support up to 1,000 handsets.
Poly Rove phone systems come with Poly's pro-grade audio with HD voice and enhanced background noise suppression, programmable line keys and a large display screen provide easy navigation.
The Poly Rove R8 DECT repeater can help customers to maintain DECT encryption without sacrificing security.
Poly A/NZ managing director Andy Hurt says the company is dedicated to the wellbeing of customers and employees in the workplace.
"By combining Microban's product protection with Poly's expertise in wireless DECT security and audio, our customers and employees can feel confident while using our devices as they get back to work in warehouses, retail centres, and hospitals around the world."
Poly's cloud-based device management software also provides a central, secure portal for IT professionals to stage, deploy and manage devices from anywhere. This cloud management software is available through select service providers (some services sold separately).
Related stories
Top stories