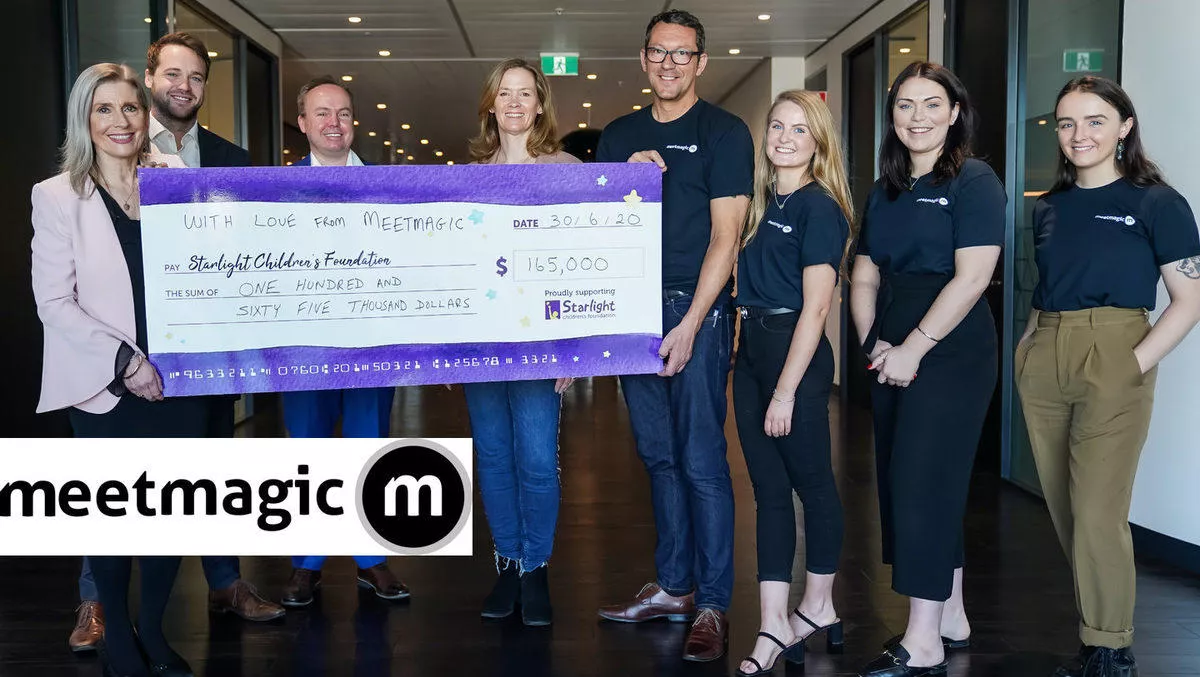 Profit-for-good, connections creation company heads to NZ
FYI, this story is more than a year old
meetmagic CEO and founder Carl Gough did what entrepreneurs do best: He saw a problem and created a solution that would solve it.
Actually, a correction: He saw a hundred problems and created a solution that would try to solve as many as he could.
As a sales and business development executive, Gough was in the perfect position to notice what we all know, and what has only become clearer this year: People matter most.
In business, the connections that you make can create opportunities and provide invaluable guidance.
In life, the health and wellbeing of every single person are vital to the success of any community.
Bringing those ideas together, meetmagic is a profit-for-good business that curates meetings between senior executives and problem solvers from leading global technology companies.
For a fee, members get access to corporate leaders, and leaders gain access to the best problem-solvers for their company's current and future needs. 50% of that fee is then donated to a worthy charity.
In Australia, meetmagic created the Meeting for Good initiative that saw AU$300,000 (~NZ$318,000) raised for the charity Starlight, which provides support and positivity to children living with illness and disease.
This was achieved by hosting 500 individual virtual meetings between professionals looking for business advice and support from executives of companies including Optus, Wesfarmers, and the 'big 4' banks.
Now, the company is looking to extend their presence into New Zealand and is looking for executives who are willing to donate 45 minutes of their time to help Kiwi business and do something to help fill the gaps in the system.
What the company needs now is expressions of interest from leaders and executives who are willing to donate some time and companies keen to make new connections. You can make contact through the meetmagic website.
"Tech has enabled us to thrive amongst the COVID-19 pandemic, with 2020 being our most successful year to date. Our entire operations were flexible enough to fully digitise, as we were able to shift meetings for in-person to digital and maintain a high quality of communication with our clients. So far we have generated millions of dollars in actual sales and tens of millions in actual pipeline," Gough says.
"The results and surveys from each meeting speak for themselves"
About Carl Gough
Hailing from Nottingham, the land of Robin Hood, Carl holds over 17 years of experience in business development in the IT industry globally.
After making the leap from the IT industry to the non-profit space, Carl realised the uphill battle that is fundraising.
Combining his understanding of the challenges faced by both charities and tech vendors, Carl applied his ability to open doors for people to build meetmagic.