Which projects are in the running at the Microsoft NZ Partner Awards?
Tue, 29th Mar 2016
FYI, this story is more than a year old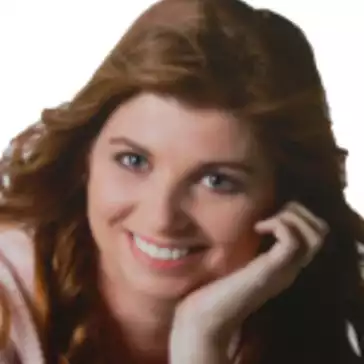 By Heather Wright, Contributor
A 'unique, cost effective' cloud based solution for the education sector, an intranet with Yammer embedded for multilingual communications and a Bank in a Box, are among the projects which have garnered Microsoft's Kiwi partners finalist positions in the upcoming Microsoft Partner Awards 2016.
Winners of the awards, now in their ninth year, will be announced at a black tie event in Auckland later this week.
Among the projects garnering attention – and potential acclaim for their channel developers and implementers – are a pcMedia cloud-based education sector solution, which has been nominated for saving schools 'hundreds of thousands of dollars, while considerably improving the learning outcome of the students'. The offering has seen pcMedia named a finalist in the Education category, alongside Cyclone, Enlighten Designs and New Era IT.
Intergen – which is a finalist across six categories – is in the running in the Cloud Enterprise section for its Cohesion solution, based on a multi-tenanted implementation of SharePoint 2013, designed for the New Zealand government and running 'as-a-service', hosted on the government approved IaaS.
Intergen is vying for the award alongside Dimension Data – with its Hyper-V, System Center, Azure and Azure WAP-based Bank in a Box offering which 'stood out as an accelerator for providing a functioning private cloud for businesses'.
Also in the running for the Cloud Enterprise category is Fujitsu, with a hybrid cloud solution for Hamilton City Council, based on Microsoft Azure, Office 365 and Skype for Business, with the local flexibility of Fujitsu's PaaS built using Microsoft Cloud OS Network.
The Cloud SMB category has also seen plenty of projects, with IT Engine developing a Sharepoint solution for law firm Wigley + Company to meet the needs of consultants for easy creation of new matter numbers, easy search functionality and online invoice processing.
Meanwhile Kinetics created a SharePoint Igniter solution to enable Ross Roof staff to collaborate on key business information such as stock levels and price lists in real time, while ComputerCare built a montly billed, per-user fixed price product around Office 365 and their service desk and Softsource introduced Office 365 as part of a hybrid cloud solution for WaterSafe, enabling them to reposition existing storage and remove the server requirement.
A new intranet for Tourism NZ with Yammer embedded on the front page with Yammer Transalation Services for people to write and read in their native languages garnered Datacom its place as a finalist in the Collaboration and Content category, alongside Information Leadership, Leapthought and Theta.
Theta's solution for contractor management at Vector used SharePoint features to aid supportability, manageability and ensure customisations were in line with MS Product Line Architecture for any future SharePoint Online migration.
A solution providing a more efficient way to connect JUCY staff and customers won Lexel its finalist status in the Communication category, with Spark Digital's Voice for Skype for Busines carrier grade offering and a Datacom Skype for Business offering for Craig's Investment Partners – which started deployment of the day of Skype for Business' official release – also in the running.
NV Interactive's Georgie Pie Super Smash web site, which provided a platform for New Zealand Cricket to express the Super Smash brand 'in a more exciting and visually compelling way to engage a yojnger and broader cricket audience' has seen the company named a finalist for the Cloud Platform award, alongside Atmospheric, Datacom and Timely.
In the CRM category Fusion5's MyLinc system for Lincoln University, using Dynamics CRM to provide a personalised dashboard for applicants and students, is going head to head with a CRM solution Intergen created for AsureQuality; a TSB Bank solution created by Datacom to improve sales opportunity data availability and a database Magnetism build for Callaghan Innovation which integrates with the Companies Office, MBIE and internal systesm to ensure data is up to date.