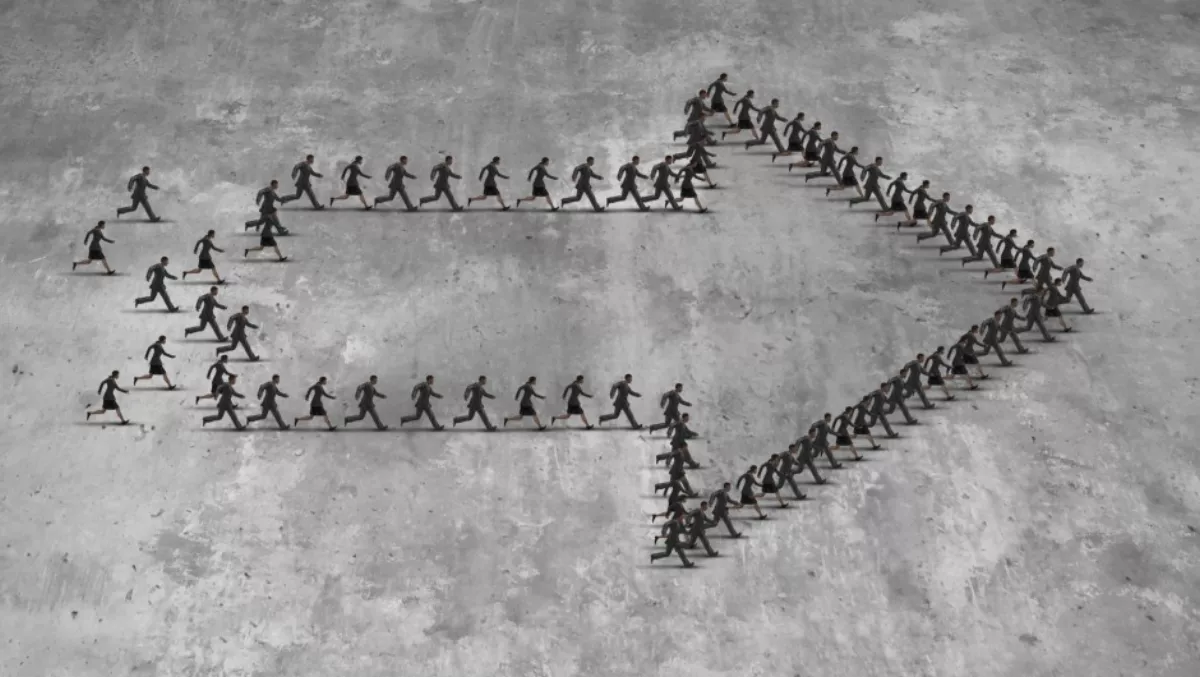 Quantum IT Limited, NZ appointed as exclusive distributor by Blueleaf
FYI, this story is more than a year old
Quantum IT Limited, a Kiwi based IT Consulting, Hardware, and Software licensing specialist signed an exclusive agreement with Blueleaf Software Technologies Pvt. Ltd today here in Auckland.
Quantum IT, who is a partner with Microsoft, HP, Dell, Lenovo, Veeam, Toshiba, Cisco, VMware, Storage Craft, Fortinet, Symantec, Trend Micro and many more is also a Gold partner with Kaspersky.
In a statement, Senior Management of Quantum IT Limited said, "Blueleaf's products Oye10, which is a SaaS GPS Attendance System and Weballigator which is a cloud SaaS system, would be well suited to our client base in New Zealand, Australia, Fiji, Samoa, Cook Islands, Papa New Guinea, the Solomon Islands and New Caledonia."
Quantum IT Limited Managing Director, Ivan Rasquinha asserts that one of the major reasons for their interest in Blueleaf Software was Oye10 GPS Attendance.
"It has the unique ability to connect to a wide range of clients from a 2 staff business to a 15,000 staff conglomerate," Rasquinha says. "Currently Blueleaf Software Technologies has over 4000 customers in India and Worldwide. We have already started seeing a huge amount of interest from various SMBs and Corporates in the last few days which clearly indicates the power of what Oye 10 and Weballigator have got to offer."
Oye10:
Oye10 is a unique GPS Attendance on the mobile. It is a self-sustainable product as it works by recording an employee's location from mobile towers and not Satellites. This means that an employee's phone batteries do not get drained. It is so simple to use that no employee has an excuse not to use it.
For Android devices, it records the location of the employee even when they are out of the Internet zone. The best part? It protects the privacy of the employee by allowing him/her to logout after their shift is over. Oye10 works anywhere in the world from 2 people companies to 15,000 people conglomerates. And if a business wants more, all Oye10's data feeds automatically into Weballigator, a cloud based HRMS and CRM system.
Weballigator:
Weballigator is a cloud based HR, Leave Management, Payroll, Pre-Sales CRM, Recruitment and Appraisal System. Weballigator has been tested in over 110 locations across the world and is extremely user friendly.
It has been able to work with clients in most business sectors due to its flexibility. Weballigator' s underlying principle is that it does not need complicated training and with minimal input can be operated quite easily. Weballigator also has fantastic module access and location controls to ensure that a client can allocate any type of responsibility to staff and also add controls while doing so.
Blueleaf was certified in 2015 by the NASSCOM Start-up Association, which certifies a very small fraction of companies under the SaaS (Software as a Service) category.
NASSCOM, the Indian software association has over 2,500 members from Infosys, Wipro, TCS, IBM, Microsoft, Amazon, Google, Cisco and others. According to Blueleaf Co-Founders Raju Monga and Zaheer Hussain, "Oye10 can work in any industry and in any type of business. All it needs is the consent of the employee to login and logout, which ensures it adheres to privacy of the employee".
For those clients who want more, the technology automatically shifts to Weballigator which has additional modules like HR, Leave Management, Payroll, Recruitment Management, HR Appraisal and Pre-sales CRM and can be easily integrated at any stage.
Blueleaf is moving into the international markets and has signed agreements with partners in different regions.
At present, partners working with them are based in Dubai, Abu Dhabi, Saudi Arabia, Qatar, Nepal and Malaysia, Canada, Europe, East and South Africa. In the opinion of Zaheer Hussain, Co-Founder of Blue Leaf Software Technologies. "Our partnership with Quantum IT Limited is another foray into the important New Zealand, Australia and Pacific region which is a critical milestone for us".
For more information, please contact Ivan.rasquinha@QuantumIT.net.nz
Related stories
Top stories