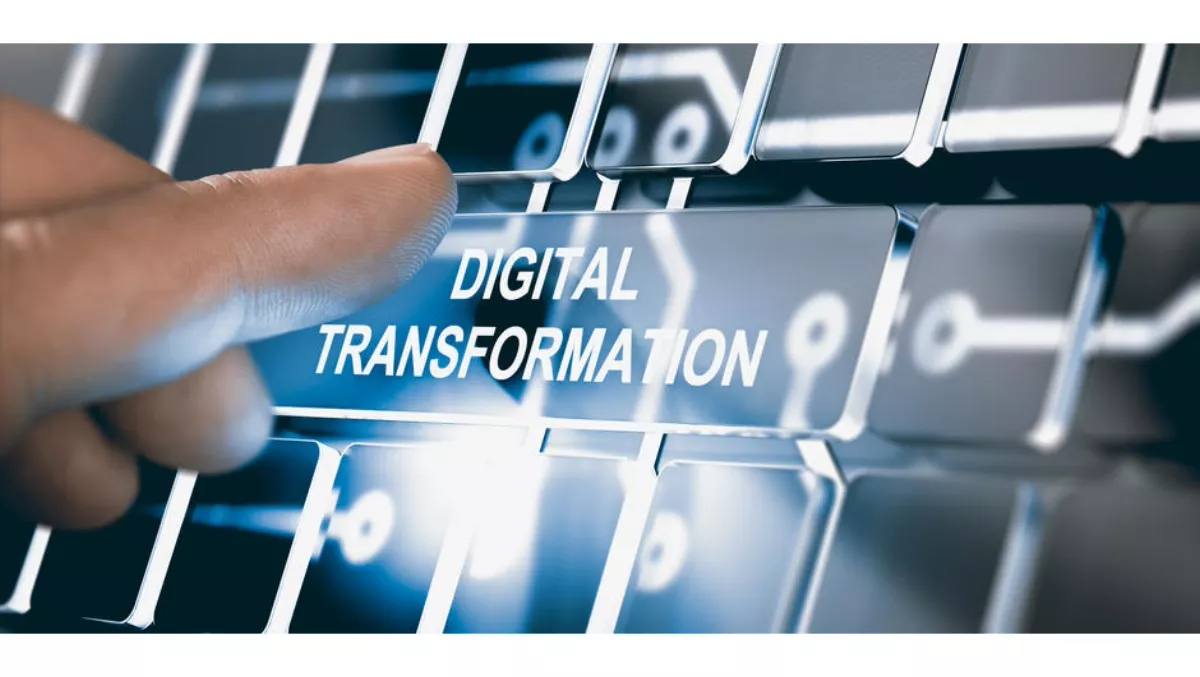 Rackspace unveils new colocation services offering
Wed, 13th Jun 2018
FYI, this story is more than a year old
By Patrick Martlew, Community Editor
Rackspace has announced the launch of Rackspace Colocation, a new service that allows customers to deploy their own hardware in Rackspace data centers.
Rackspace says the new offering will enable organisations to reduce their total cost of ownership (TCO), while improving scalability, strengthening disaster recovery capabilities, reducing application latency and helping IT meet stringent security and compliance requirements.
The company says the new service is only colocation solution that offers managed services across all top four public cloud platforms.
Rackspace ANZ managing director Darryn McCoskery says the service will be especially useful for businesses that are in the preliminary stages of their digital transformation journeys.
"When it comes to cloud migration projects, many companies don't know where to start," McCoskery says.
"Colocation enables companies to move out of their self-managed data center to lower their total cost of ownership, as they seek to optimise their IT portfolio across public and private clouds. Rackspace is unique in the market as we fully manage our customers' digital transformation and offer direct connection, migration services, and ongoing management across a number of cloud environments.
"Rackspace's expertise in managing public, private and hybrid cloud infrastructures mean we guide companies through the digital transformation process, rather than simply providing them with the tools to get there on their own.
According to 451 Research, the colocation market will grow at a 12% compound annual growth rate through 2020.
Enterprises are typically using colocation to kick off their cloud journey by getting out of their self-managed data center to lower their TCO by using public and private (or hybrid) cloud technologies.
However, Rackspace says the benefits of colocation stem beyond financial implications, as it helps to achieve geographic diversity, forge strategic low latency connections with cloud services providers, augment disaster recovery strategies and ensure workloads are running in facilities that meet specific security and compliance mandates.
Rackspace's new colocation offering will allow customers the capacity to "lift and shift" their mission-critical applications running on existing hardware into Rackspace data centers.
The company says this will allow businesses to avoid having to refactor applications to operate in new environments, or having to completely decommission existing hardware.
It says it will work with customers to execute a long-term digital transformation strategy while existing infrastructure realises its full book value off-premises.
According to Rackspace, the key features of its colocation offering include;
Improved Capacity Planning - simplified pricing allows customers to reserve the power their devices require by the kilowatt.

Seamless Cross Connects – Rackspace says customers will be able to seamlessly scale into the public cloud, private cloud, managed hosting, third-party data center or Rackspace hosted environment with flexible connectivity solutions.

"Smart Hands" Service Guarantee – Rackspace delivers a hands-on hardware service, which its says guarantees a response to a customer's request within an hour and to complete the work within 24 hours.

Enhanced Security and Reliability – Rackspace data centers all feature multiple security protocol and are concurrently maintainable with at least N+1 redundancy across critical electrical and mechanical systems.

Robust Public Cloud Ecosystem – Rackspace establishes direct connections between colocation customers and AWS, Azure, Google and Alibaba clouds via RackConnect. On top of this, the company can also facilitate the migration of workloads to those platforms and help manage them.
Rackspace Colocation is a carrier-neutral offering with an average of 8 carriers per colocation data center.
Customers will be able to use any global Rackspace data center, with locations in Sydney, Chicago, Dallas, Kansas City, Northern New Jersey, Northern Virginia, San Jose, Hong Kong, London, Moscow.
The new Rackspace Colocation solution is now in general availability for customers globally.