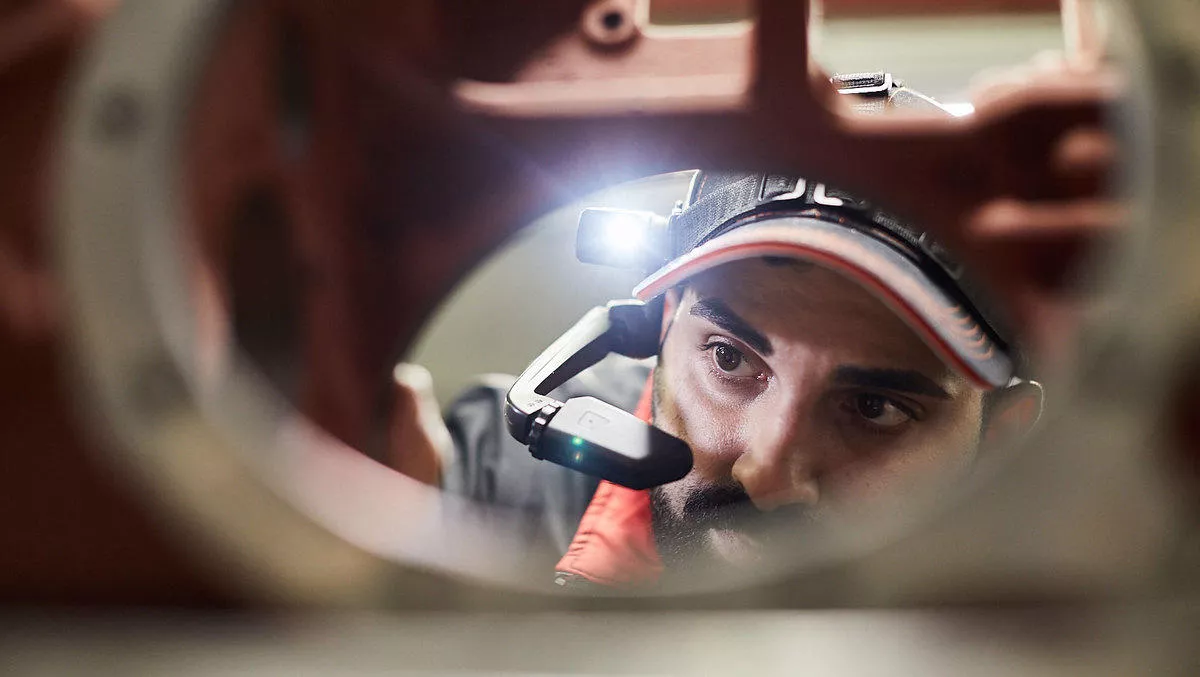 RealWear expands ANZ reach with VExpress
Wed, 26th Aug 2020
FYI, this story is more than a year old
VExpress Distribution, an Australian-owned distributor of dynamic telecommunication, data and mobility solutions, has formed an ANZ distribution agreement with RealWear, a vendor of a hands-free knowledge transfer platform for frontline workers.
RealWear has gained in popularity since its inception by creating a purpose-built hands-free wearable device that can be used in extremely noisy industrial environments, freeing a worker's hands.
According to RealWear, every Global 500 company is now a RealWear customer.
In addition, hundreds of app makers have also built and optimised voice-enabled apps, creating a new platform for connected work for many use cases.
The solutions are compatible with Microsoft Teams and can initiate calls with voice commands and capture and share images in situ.
"Microsoft Teams on RealWear turns the HMT into a voice-activated remote collaboration headset that can be deployed to outfit a fully connected workforce. RealWear is the only company that has a certified intrinsically safe head-mounted device for extremely hazardous areas where explosive gases are present," the company's website states.
"Given the number of growing resellers of RealWear headsets, VExpress is very excited to be given the privilege to distribute RealWear products throughout Australia and New Zealand," says VExpress general manager David McEwen.
"RealWear products are essential tools given their high quality and ease of use, providing ruggedized head-mounted wearable Android-class tablet computers that free a worker's hands for dangerous jobs.
"We welcome VExpress Distribution to the RealWear family to serve Australia and New Zealand, areas that are ready for digital transformation in such sectors as mining, 5G deployment and smart cities," says RealWear Asia Pacific sale vice president John Higgs.
"We look forward to connecting our channel partners with value-added services across sales, marketing, technical support and logistics with guaranteed competitive pricing.
"VExpress will continue to bring on vendor relationships that make sense to our customers (the reseller) and add value to existing vendor relationships," McEwen adds.
"Our goal is to ensure that we remain relevant to our customers and provide products and solutions that add value.
RealWear's The company's flagship product, the HMT-1, is a ruggedised head-mounted, wearable, Android-class tablet computer that frees a worker's hands for dangerous jobs.
With an ever-growing number of hands-free software solutions, enterprise customers gain instant knowledge with remote mentor, document navigation, industrial IoT visualisation and digital workflow solutions.