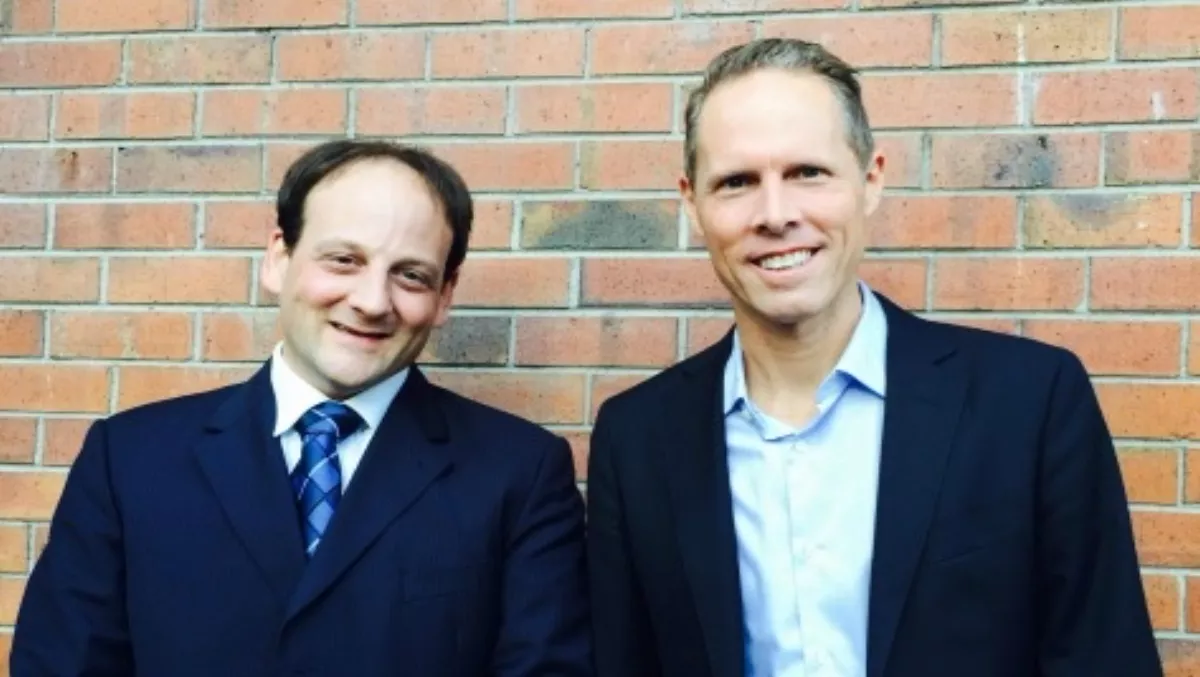 Reinvention of the reseller: Cloud calls for CNS
FYI, this story is more than a year old
As a successful reseller and service provider, CNS (Computer Network Solutions) knew customer demand was increasing for backup and disaster recovery in the cloud.
To grow its cloud practice, the value added reseller and managed service provider needed to acquire new customers and build recurring revenue.
The company, which was initially a family oriented business, started in 1997 in Auckland. Today, it has offices around New Zealand and in Sydney, and 22 staff.
CNS managing director Boris Wilkitzki, pictured above left with Veeam's Don Williams, says a key element of its growth is now coming from its cloud platform, where it partners with Veeam for backup- and disaster recovery-as-a-service.
"It has been one of the biggest selling products for us in New Zealand and we are actively marketing it in Australia. And every week we get a new customer, which is great," Wilkitzki says.
He says the transition to cloud was 'reasonably easy' and done in three stages.
"We started back in 2000 with a managed security service and managed firewall service, with DellSonicWall," he says.
From there, the company grew its cloud capabilities. Hardware was initially hosted in the Auckland data center. Today the company has a fully redundant, CNS owned hardware sitting in a Vocus data center in Australia, along with the Auckland data center.
"As soon as we got new customers on board we expanded our cloud platform.
"Now we have a complete hardware independent set of components and we provide all the cloud services and it's been very very successful. We do SaaS in terms of backup-as-a-service with Veeam. For some customers particularly in the health sector, we take software vendors into our cloud," Wilkitzki says.
For 'price sensitive' customers, CNS has direct connections to AWS.
"The first stage is you always have to invest which is the key part," he notes. "Every time we reach over 50% capacity on our hardware platform, we always look at what the next platform stage is and we need to invest in that."
CNS' involvement with Veeam came when work with another backup vendor proved too expensive. Wilkitzki says CNS was spending around $60,000 to $70,000 annually to maintain the backups. "That was not profitable," he notes wryly.
The company began working with Veeam and as well as being a reseller for Veeam's on-premise offerings is now part of the Veeam Cloud Provider Program.
"As soon as Veeam 6.5 came out it started replicating manually and when Veeam 8 came out, that was when our customers really saw the benefit of it and we migrated about 90% of our customers on to Veeam now, whether on premise or the cloud offering.
Wilkitzki says existing Veeam customers can 'turn on a file repository on demand basically, within Veeam itself by just selecting our data center'.
Don Williams, Veeam Software vice president, ANZ, says today's business environment has changed drastically with virtualisation and cloud.
"We're in that era of the modern data center, and what we're experiencing from resellers and customers is that these legacy products that were built for physical environments aren't leveraging that modern data center and maximising all the benefits you can bring from it."
Third iteration for new growth
Wilkitzki says CNS is now on the third iteration of the cloud. "Our vision is to have the next generation cloud platforms and provide hardware independent services to our customers."
He says despite investing in a 'huge amount of hardware and storage' the addition of one new customer a week means the company is already breaking even for the new platform.
"Our cloud platform, especially backup-as-a-service has a gross margin of 40%. That is even better than the managed services.
"We don't have too much expenses on the cloud platform, because we have one person maintaining and monitoring all our services, and we just need to invest in hardware.
"And if a customer wants to have a disaster recovery compute power in standby, then they pay an additional figure," he says.
Wilkitzki says CNS has a strategy of cloud growth of 30% every year.
"At the moment we have 50% of our revenue is managed services and 10% to 20% is cloud."
He says he hopes to see that cloud figure increase to around 35% of revenue in future.
"The cloud backup is basically a facilitator for growth."
Related stories
Top stories