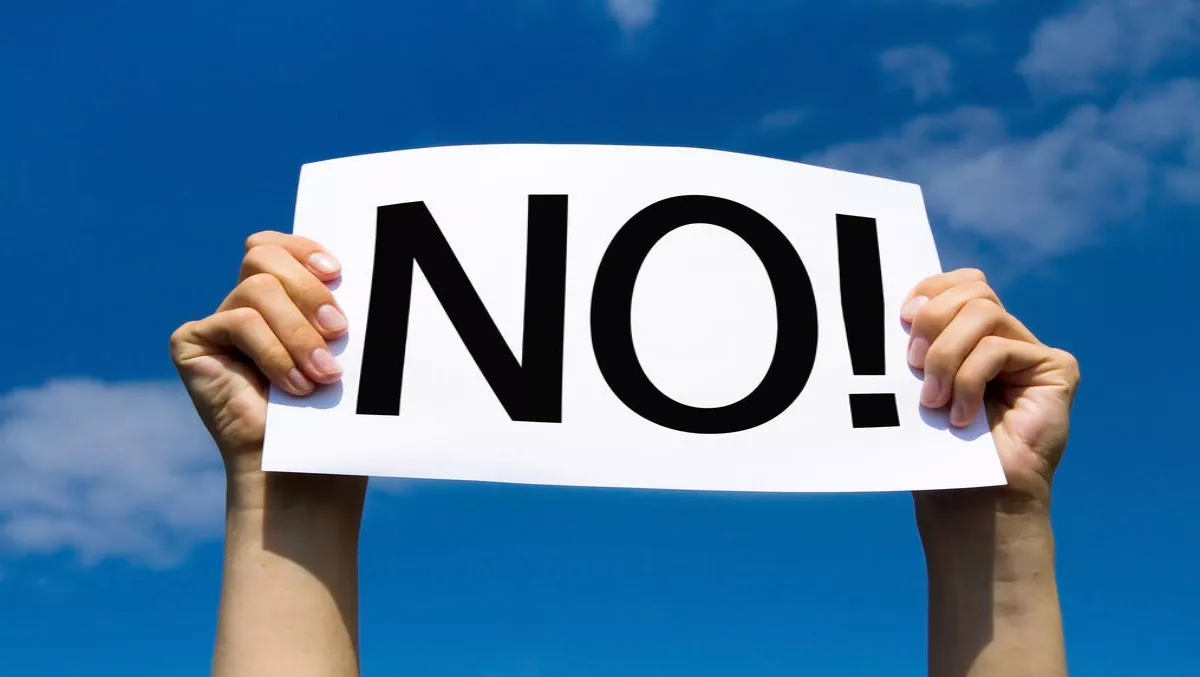 Rejected: Gemalto shuns 'unfriendly' takeover bid by Atos
By Sara Barker,
Thu 14 Dec 2017
FYI, this story is more than a year old
Gemalto has turned down an unsolicited acquisition bid from Europe-based digital enterprise Atos, saying the proposal significantly undervalues the company and doesn't provide a compelling strategy for the merger.
Atos put forth a proposal to Gemalto at the end of November to acquire the company and pay €46 (NZD$77.87) per outstanding Gemalto share.
Gemalto had until December 15 to make up its mind, however the company released a statement today that outright rejected the offer.
The company cited four reasons for the rejection: It does not provide a compelling strategy versus Gemalto's standalone prospects; significantly undervalues the Company; fails to adequately address the interests of its various stakeholders; and does not offer sufficient deal certainty.
A press release from Gemalto says, "Atos' Proposal is not reflective of a friendly and collaborative approach as it was not preceded by customary exploratory discussions, the announcement of the Proposal was done unilaterally and Atos indicated its intention to file an offer memorandum with the AFM irrespective of whether it has reached agreement with Gemalto. The Board of Directors is concerned that this could exemplify cultural differences between the two companies."
Gemalto's Board of Directors as well as financial and legal advisors considered the deal and unanimously concluded that it was not in the best interests of the company.
A statement from Gemalto CEO Phillippe Valle says that in just 11 years, the company has become a world leader in digital security. "We will soon be presenting to our stakeholders our ambitious and substantial development plan for the Company that will focus on the next generation of digital security for companies, governments and citizens worldwide," Vallee says.
Gemalto says that it is best positioned for growth on a standalone basis. Its transition plan is already improving agility and innovation across its business units.
"The potential break-up contemplated by Atos through the contribution of Gemalto's businesses to three separate divisions of Atos (for example the integration of the payments business into Worldline) would negatively impact Gemalto's performance and ability to best serve its clients," the company says.
Gemalto also believes that Atos 'significantly undervalued' the company.
"The timing of the Proposal is opportunistic: the proposed offer price represents a discount of 27.4% vs. Gemalto's last 12-month high and a premium of only 3.5% vs. Gemalto's 12-month average share price. It is made at a time when Gemalto has stabilised its performance following a challenging period," a statement says.
"The proposed offer price of EUR46 per share does not reflect Gemalto's leadership positions in these fast-growing segments, and is well below the valuation levels of companies involved in highly strategic Government and Cybersecurity activities."
Gemalto also says that the proposal doesn't reflect fair sharing of synergies that could result from the merger.
In the area of deal certainty, Gemalto cites reasons including conditionality, risk, lack of explanations on timing and other potential issues that would be offered to ensure completion. It also posed "a number of off-market, unclear, unusual and unacceptable terms and conditions".
Finally, Gemalto says that Atos has failed to address the interests of stakeholders.
"The Proposal provides very limited protection for Gemalto's other stakeholders, mentioning only a small number of general topics, and falls short of actual and concrete commitments," Gemalto says.
The proposal also fails to take into account friendly non-financial commitments including fair dealing, customer approach and other issues that leave stakeholders unprotected. "Gemalto's employees, its Board of Directors, its Management team and I are fully aligned and committed to achieving the success of this plan that will benefit our stakeholders, including all our shareholders," Vallee concludes.