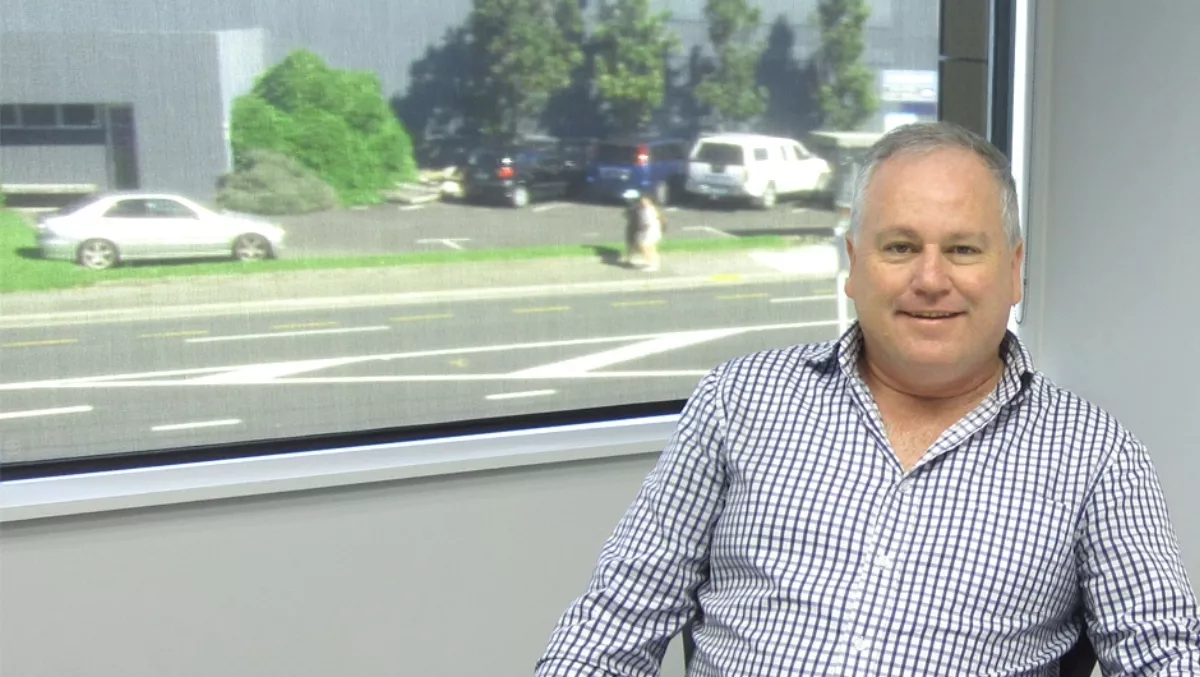 Relaunched Simply Leasing ready for aggressive market share grab
FYI, this story is more than a year old
Atlas Gentech's leasing arm, Simply Leasing, has relaunched with the company promising it will be aggressively pursuing increased market share locally – and beyond.
Steve Varney, Atlas Gentech managing director, says this week's relaunch 'is the start of a much more concerted effort to take market share'.
"This signifies much more of a push into the market," Varney says.
"We definitely want a much bigger presence and brand awareness. This signifies we're going to aggressively take market share.
While Varney is coy on how big a share of the market Simply Leasing is after, he says stats show around 50% of all equipment acquisitions in the United States are now leased – something he believes there's no reason New Zealand couldn't mirror.
"There's a bit of a void in the market for leasing companies," Varney says, with Simply Leasing planning to fill that void and provide resellers with an easier option for providing leasing for resellers.
Varney says leasing reduces the barrier to a sale in terms of upfront money and having to get capex approvals when selling to large corporates, while also increasing the stickiness of customers, who tend to return to the integrator to upgrade their lease when it expires.
Financially, Varney says there are also benefits for resellers, with Simply Leasing delivering cash into the hands of the reseller within 48 hours of equipment being received by the customer.
While Simply Leasing has a strong brand among Atlas Gentech's own resellers, Varney says the company will be 'much more active' with other resellers.
"We've got a branding exercise to do to get the brand out there in a bigger way.
"We have a large presence with a lot of the integrators through Atlas, but we probably haven't done a good enough job of marketing Simply Leasing and getting it out there."
The service is not restricted to Atlas Gentech's resellers or brands, with Simply Leasing providing facilities for 'basically any technology', Varney says.
"We finance the whole deal too," he says.
"We do their implementation, we'll finance their maintenance package, finance software to a far larger degree than some of the other more conservative leasing companies."
The company is also broadening the types of assets its leasing and now does office furniture, cars and a range of other assets, including fork hoists, packing machines and even dental equipment.
"We grew out of Atlas Gentech, so we are very technology focused, but now we're a fully fledged leasing company, leasing all of the typical assets a leasing company will do."
The company's new website SimplyLeasing.co.nz launched earlier this week.
Varney says the site includes new branding reflecting the changing company, with the company logo now more in the form of a signature to signify a more personal touch, and the tone of the site more relaxed and friendly – and Kiwi.
"Leasing is a relatively staid product. We have tried to give it a more fun tone of voice, a little less staid, but still keeping in mind that we are a conservative industry, people are trusting us."
The site also puts increased focus on the fact Simply Leasing is Kiwi owned, proclaiming 'We're as Kiwi as stubbies in September'.
Varney says special features for resellers/dealers will be added future down the track.
The company is also eyeing up expansion into Australia later this year.
Related stories
Top stories