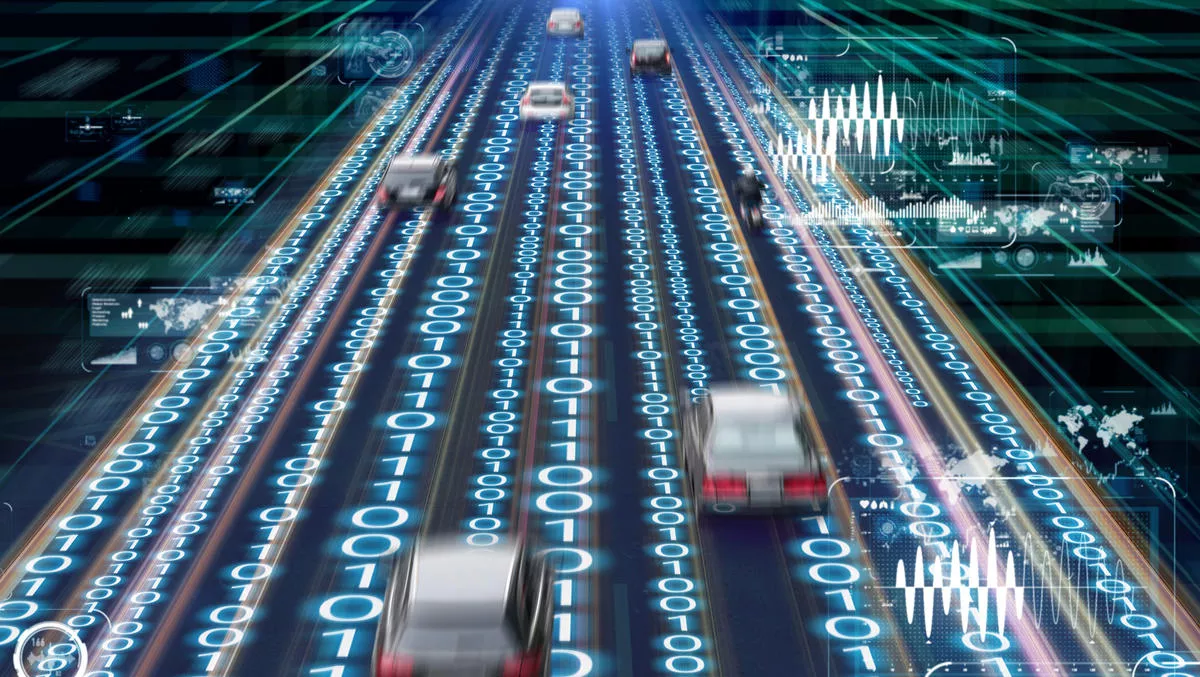 Research: Transportation analytics market set to boom
FYI, this story is more than a year old
The global transportation analytics market size is expected to reach US$21.8 billion by 2027, a CAGR of 15.6% from 2020 to 2027, according to a new study conducted by Grand View Research.
Grand View Research, U.S.-based market research and consulting company, provides syndicated as well as customised research reports and consulting services.
Increasing expenditure of governments in transportation sector across the world and the growth of smart cities thanks to urbanisation are the major driving forces fostering the market growth.
Consumerisation of big data and advancements in analytics technology due to artificial intelligence and machine learning will improve the utility of analytics in the transportation industry.
Acquisition of analytics startups, mergers and collaboration, and research and development investment in technology enhancement of analytics by major industry players will also play a part in boosting the market growth.
Key suggestions from the report:
The prescriptive type of transportation analytics is likely to grow at a rapid rate over the forecast period.
The emergence of advanced technologies such as AI and ML, and the advent of IoT is likely to boost the segment growth.
Among major vendors, Oracle's Analytics cloud platform offers predictive analytics software within the platform, which helps developers to mine various data types, destroy the movement of data, and deliver actionable insights
Cloud was the preferred method of deployment of analytics in 2019 and is anticipated to grow rapidly over the next eight years.
Growth in cloud computing technology and its services such as SaaS, PaaS, and IaaS will foster the segment growth
Planning and maintenance management applications are anticipated to be the fastest-growing segment over the forecast period.
Reduction in downtime, monitoring assets for anomalies, cost-effective servicing and repairs, trends and forecasting events through analytics are some of the major factors that are likely to drive the segment growth
Asia Pacific is expected to expand at the highest CAGR from 2019 to 2025 owing to smart transportation and traffic management initiatives undertaken by countries such as Australia, Japan, China, South Korea, and Taiwan.
For instance, China's 5-year plan for a modern comprehensive transportation system will include SMART urban transportation management, integrated mobile payment solutions, mobile apps, shared mobility, and the use of big data in transport
Key market players include Cellint Corporation; Alteryx; Oracle; Inrix; IBM; SmartDrive
A report by the Transport Research Centre of the Czech Republic in 2018 states that there are around 500 million surveillance cameras across the world, generating 15 billion gigabytes of data per week.
This number will double every two years, which will be stored and analysed for improving and streamlining the public transport situation.
The potential of data collection and its analysis will also be harnessed through application of intelligent transport systems across the world, and the data collected from the sensing platforms, such as intra-vehicular and urban sensing platforms, will help in achieving the primary aim of Intelligent Transport Systems (ITS) such as access and mobility, economic development, and environmental sustainability.
Automobile industry estimates show that in 2015 there were around 1.3 billion vehicles plying on the road worldwide and with growing economy in developing regions – this number is expected to rise over 2 billion by 2040.
The development of new roads and bypasses will not meet the ever-increasing traffic level loads in urban areas across the globe.
However, with the combination of new transport analytics solutions and communications technology with the aid of Artificial Intelligence (AI), the large amount of traffic data can be analysed in real-time to cope the growing number of vehicles.
Such developments across the transportation and communication sector will propel the growth of the market for transportation analytics solutions over the forecast period.