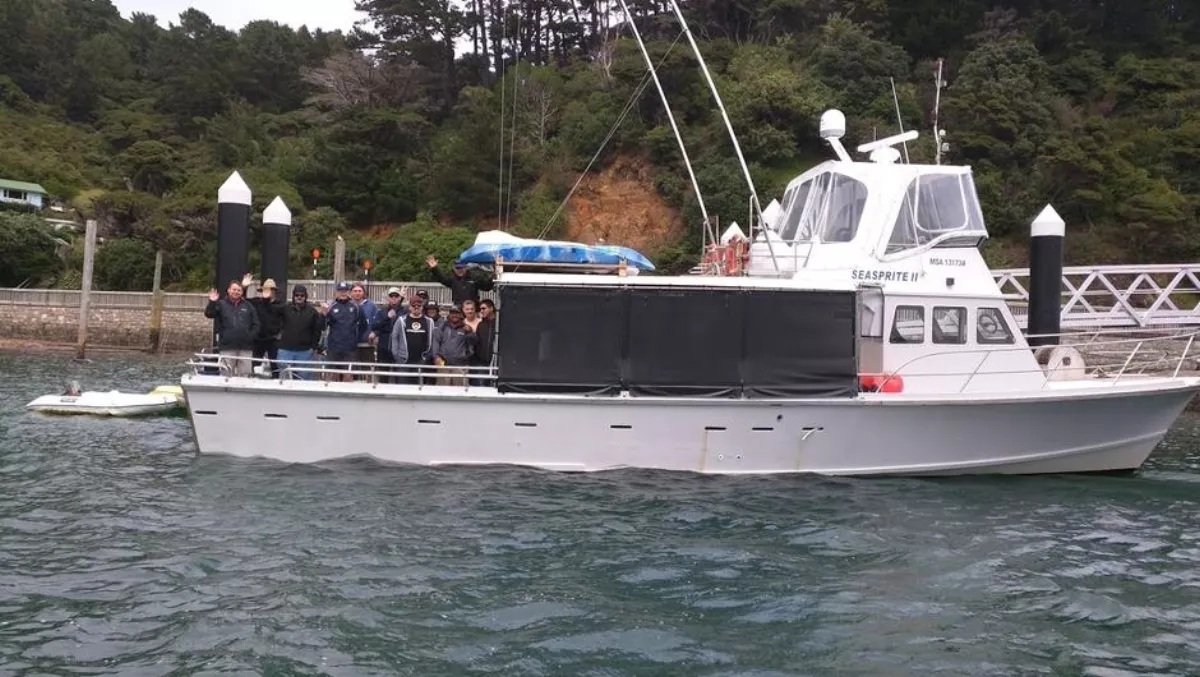 Resellers hooked on Ingram Micro NZ's fishy Lenovo promo
By Ben Moore,
Fri 26 Jan 2018
FYI, this story is more than a year old
Ingram Micro NZ's latest Hooked on Lenovo promotion is meeting with raucous success technology solutions business manager Kaz Otsubo says.
The promo, which also ran last year, gives high-performing Lenovo resellers the opportunity to spend a couple of days fishing all the best spots around Great Barrier Island in March.
Otsubo says that when Ingram NZ was looking at a range of ideas for its next Lenovo reseller campaign, such was the outcry from resellers, there was only one real contender - fishing off Great Barrier Island.
"Good things that work well shouldn't be changed and this was definitely one of those times. We looked at changing, but our resellers insisted - in no uncertain terms - that we go back to Great Barrier Island."
The Hooked on Lenovo promotion, which runs until the end of February, sees a total of 17 spots on the fishing trip up for grabs.
"The top-selling Lenovo reseller will win four places on the fishing charter, the second will get three, while third nets two seats, the fourth through eighth resellers each get one place, plus we have four wildcard positions available," says Otsubo.
The last Hooked on Lenovo trip drew rave reviews with one participant saying, "Great organisation at a top Kiwi destination, experiencing a weekend of fantastic fishing and island hospitality with a bunch of like-minded individuals. What's not to love about that!"
"With that kind of feedback we wouldn't dare suggest that we don't go fishing again," Otsubo adds.
A secondary, related promotion gives resellers the opportunity to win Shimano fishing gear valued at $800 which, Otsubo says, will prove more than useful come March.
Last year the competition was fierce, and the biggest snapper catch went to Stan Fosenbauer of PB Tech, with Graeme Arlidge from Compel Computer Services coming in second.
Check in after the trip to see who makes the biggest catch this year.