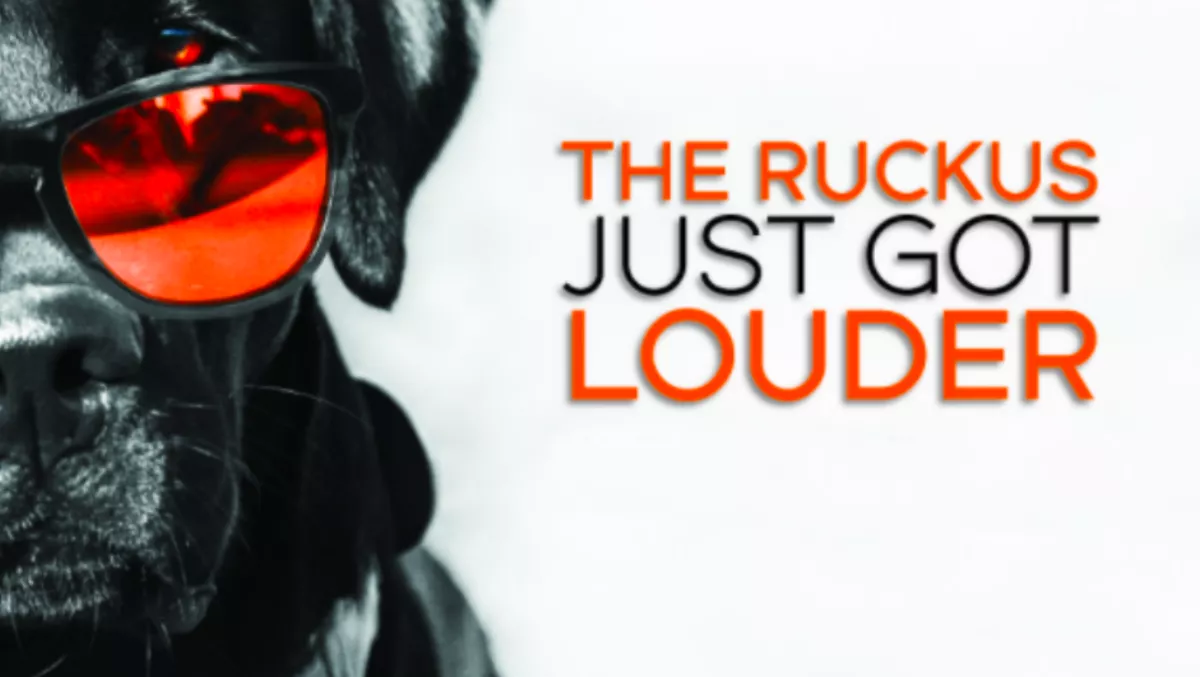 Ruckus just got louder with Connector Systems and Ingram Micro
By Heather Wright,
Tue 17 Oct 2017
FYI, this story is more than a year old
Ingram Micro and Connector Systems are ensuring Ruckus gets a lot louder in the local market, with the distributor ramping up its focus on the wireless brand, recruiting new partners – and offering free tickets to the Foo Fighters.
Mark Dasent, Connector Systems general manager, says Ruckus offers excellent opportunities for resellers who want to differentiate themselves against the likes of Cisco, due to the fact that we genuinely believe Ruckus has far better technology, particularly in the Wi-Fi space, than Cisco," Dasent says.
"They're a cool exciting brand and they've got better technology on the Wi-Fi stage, and we want resellers to know about that and get up to speed with Ruckus."
Dasent has been involved in the Ruckus brand for more than eight years in the NZ market and has seen the significant advantage that Ruckus offers through its patented Beamflex technology which means a typical Ruckus Wireless network will require on average 20% less Access Points than its competitors.
"That's a massive difference" says Dasent.
The campaign follows Ingram Micro parting company with Cisco earlier this year in a reshuffle of the vendor's local distribution network.
"When we had Cisco onboard we had to be a little bit careful about who and how we targeted for competing brands," Dasent says. "Now we don't. We can and we will be targeting, Cisco."
The distributor has kicked off a three month Ruckus Just Got Louder campaign designed to woo resellers to Ruckus.
The campaign sees partners registering to become a Ruckus partner receiving a welcome pack with some really cool giveaways. Further incentives are on offer for resellers who completing some basic online training, and purchase attractive NFR Bundles.
David Fenner, ANZ channel manager, says he is excited about the new initiative from Connector Systems and stands behind the Ruckus technology, citing a recent article written by CEO from Divergent Dynamics Devin Akin, where Akin had independently reviewed all major WiFi Vendors and once again Ruckus outperformed four of its leading Wi-Fi competitors in a series of stress tests.
"The model is simple; sign up, register, do some training and get to know the product sales and technically-wise, buy some NFR kit so you can have a play with it, use it and do some customer demos and you're away," Dasent says.
The first five resellers who complete all three steps will also receive a free Ruckus ZonePlanner planning tools –a planning tool for doing site surveys – which has a recommended retail price of $695.
The distributor is also offering two tickets a month in October, November and December to the Foo Fighters' February concert in Auckland.
A range of 'really attractive' bundles are available for resellers ranging from two to 12 APs plus a switch, designed to cover small, medium and large businesses.
"We have different bundles for the different sizes and types of bundles you're working on," Dasent says. "And if those don't quite fit what someone is after, talk to us and we can work something out."
A dozen New Zealand resellers will be heading to Australia next month for the Ruckus Mini Dogs event, with Dasent noting that there is still time for others to get involved and attend the event, which will provide a chance to hear the latest news and roadmap for the vendor, and engage with Senior Ruckus Executives.
Dasent says Connector Systems are having 'interesting and different conversations' from resellers seeking alternatives to Cisco. "We're encouraging that. We're trying to wave the flag and say there are other options out there and Ruckus is a good one." So, get in touch with Connector Systems and the Ingram Micro team for further information about Ruckus.
The Ruckus Just Got Louder campaign runs through to December 22nd.
Resellers can register for the Ruckus Just Got Louder campaign here.