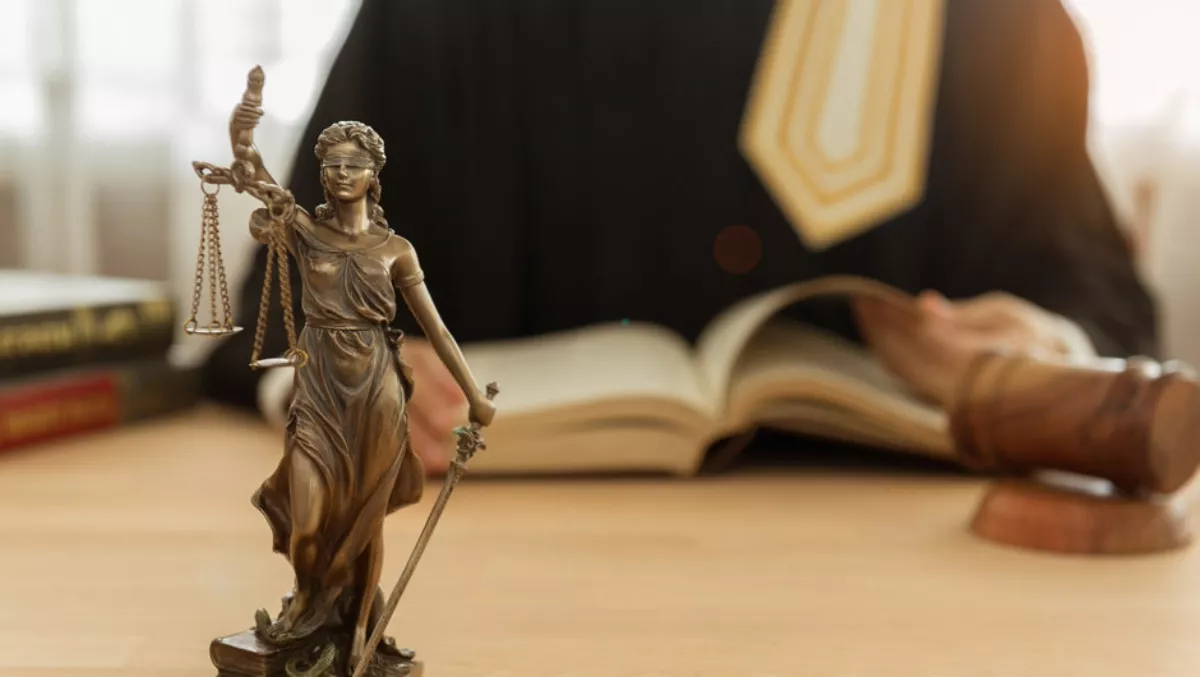 Salesforce accused of sex trafficking in lawsuit by 50 women
FYI, this story is more than a year old
Fifty women have filed a joint lawsuit against customer relationship management (CRM) software giant Salesforce, accusing it of sex trafficking.
The lawsuit was filed in San Francisco Superior Court on behalf of the plaintiffs "Jane Does #1 through to #50", accusing Salesforce of sex trafficking, gross negligence, and civil conspiracy.
The suit alleges that Salesforce supported online sex trafficking platform Backpage, which was "the biggest forum of sex trafficking in the United States".
It lays out how in 2013, 47 state attorneys general addressed Backpage as a "hub of human trafficking" and recommended for it to be shut down and alleges that Salesforce helped Backpage to "survive and even grow" despite growing public outcry.
Meanwhile, in public, the suit says that Salesforce boasted about fighting human trafficking using its data tools.
The suit alleges, "Behind closed doors, Salesforce's data tools were actually providing the backbone of Backpage's exponential growth.
"Salesforce didn't just provide Backpage with a customer-ready version of its data and marketing tools. Salesforce designed and implemented a heavily customised enterprise database tailored for Backpage's operations, both locally and internationally.
"With Salesforce's guidance, Backpage was able to use Salesforce's tools to market to new 'users' – that is, pimps, johns, and traffickers – on three continents.
"Backpage could also use Salesforce's customer tools to remarket to those pimps, johns, and traffickers who had been underusing its trafficking services."
The suit accuses Salesforce of hypocrisy, alleging that "Salesforce knew the scourge of sex trafficking because it sought publicity for trying to stop it."
The suit states that each Jane Doe was sexually exploited through the use of Backpage, and suffered and continue to suffer significant harms and losses as a result.
"Sex trafficking previously took place (and continues to through the aid of online advertising) on the streets, casinos, truck stops and in other physical locations. Now, most sex trafficking, including the trafficking of the Jane Does, is facilitated online."
"With the help of online advertising, pimps and traffickers can maximise profit, evade law enforcement detection, and maintain control of victims by transporting them quickly between locations."
Backpage was seized by the United States Department of Justice on April 6, 2018, as part of an enforcement action by the Federal Bureau of Investigation, the US Postal Inspection Service, and the Internal Revenue Service Criminal Investigation Division.
Techday reached out to Salesforce for comment and received the following statement: "We are deeply committed to the ethical and humane use of our products and take these allegations seriously; however we don't comment on pending litigation."
Techday senior news editor Sara Barker reported in 2018 that human rights groups lobbied a number of major speakers to pull out of Salesforce's annual partner and user conference, Dreamforce.
"Salesforce, which has a US government contract with Customs and Border Protection, is under fire for being complicit in activities such as human rights abuses, racism, and 'ripping families apart'."
Comments from coalition leaders cited issues of racial profiling, unlawful surveillance, detaining children, and deportation.
Related stories
Top stories