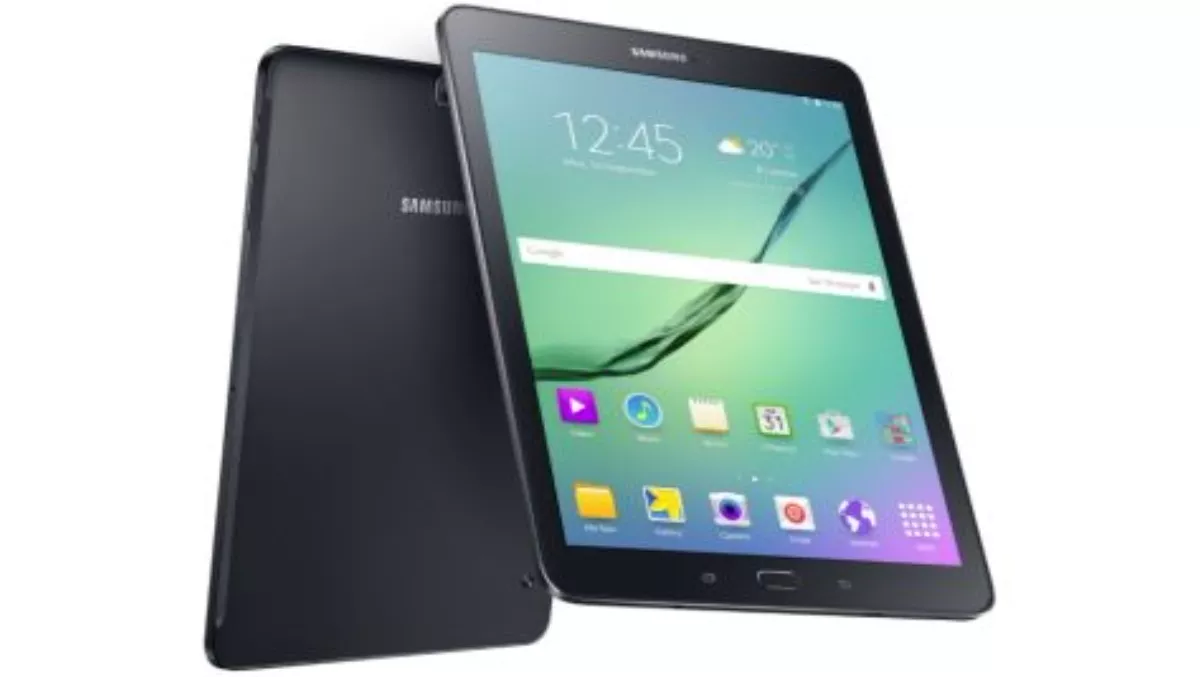 Samsung ups its tablet game with latest release
FYI, this story is more than a year old
Samsung has launched its new flagship tablet with a thin, light design and Super AMOLED display.
The Galaxy Tab S2, available in New Zealand from August 7, is designed to provide an optimum viewing experience and productivity and connectivity features for users on the go.
"By offering improved performance, enhanced portability and a best-in-class screen, we're confident this stunning new tablet sets a new benchmark as the device of choice for entertainment, productivity and staying connected - both at home and on the go," says Andy Hrstic, Samsung New Zealand director of IT and Mobile.
"From working on the road, catching up on the latest TV shows and movies, or connecting with family and friends, global and local research indicates that tablets are becoming more and more indispensable both inside and outside the home.
"The way Kiwis stay productive, connect and consume online media is constantly evolving, and rise of tablet usage has played an important role in this shift," Hrstic says.
The Galaxy Tab S2 has a 4:3 display ratio and a deeper colour contrast, with 94% natural tones to show true-to-life colours (Adobe RGB color standard).
In addition, the Galaxy Tab S2 has Adaptive Display, which intelligently adjusts gamma, saturation, and sharpness based on the application, the colour temperature of the viewing environment and ambient lighting.
Reading Mode modifies the screen's brightness level to allow users to read content for longer periods of time.
For mobility and efficiency in the workplace, the tablet comes equipped and preloaded with Microsoft Office Solutions and stores up to 100GB of files on the cloud via OneDrive for two years for free.
It's also compatible with the Book Cover Keyboard with a built-in trackpad for executing tasks on-the-go. Accessories are not included in the Galaxy Tab S2 in-box items and can be purchased separately.
The Galaxy Tab S2 is built with a touch-enabled Fingerprint Scanner and a built-in advanced security sensor. It is also pre-installed with anti-malware for an extra layer of protection.
Smart Manager displays the device's settings automatically, including battery power levels, storage and RAM availability.
In addition, the Galaxy Tab S2 offers Multi-tasking, which allows users to view, navigate and run two apps simultaneously with Pop-Up Window.
The Samsung Galaxy Tab S2 will come in a variety of connectivity, storage and size options: 9.7-inch and 8.0-inch versions with Wi-Fi, or Wi-Fi and LTE, available in 32 or 64GB with MicroSD up to 128GB.
The Tab S2 is 5.6mm thin and has 389g (9.7 inch) and 265g (8 inch) weight and is available in black, white and gold.
Related stories
Top stories