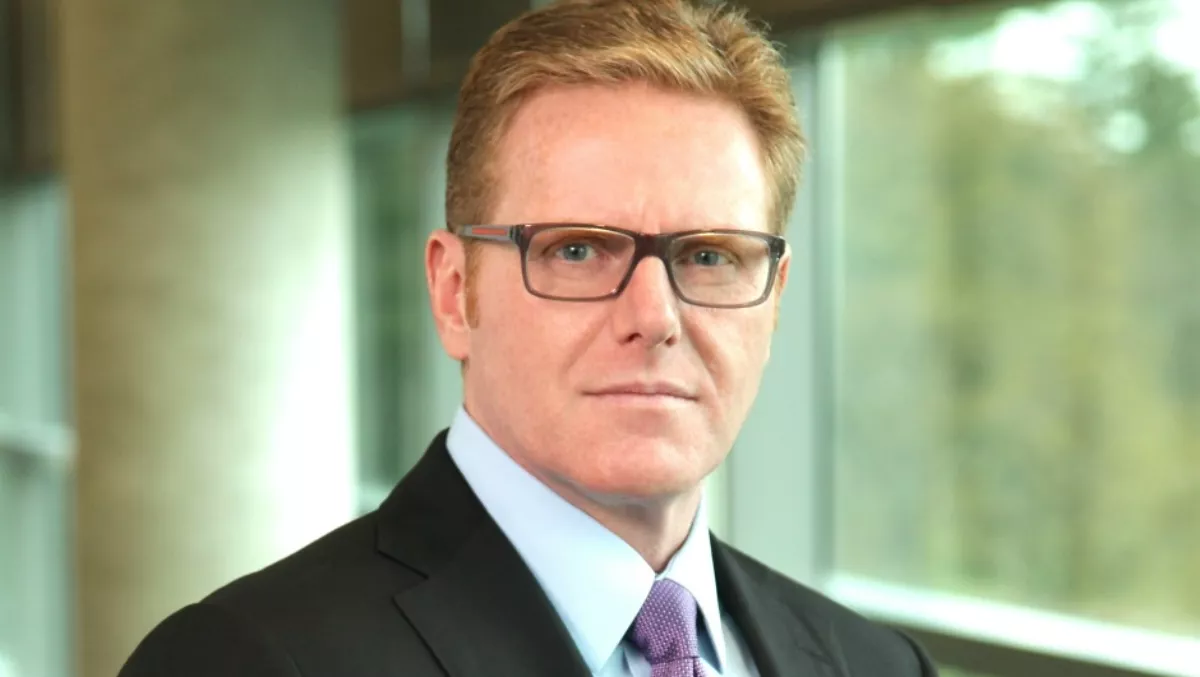 SAP doubles down on ANZ channel, cloud - and SME market
FYI, this story is more than a year old
SAP says it's doubling down on its Australian and New Zealand channel efforts and going 'all channel, all cloud' for the SME market locally.
Rodolpho Cardenuto, SAP global president of global channels and general business, says the vendor, traditionally known for its enterprise ERP offerings, is 'very much focused' on increasing its share in the SME space, with partners.
Cardenuto, pictured, was in Australia last week to meet with partners and launch the vendor's new PartnerEdge Cloud Choice program.
The new model is designed to help SAP partners accelerate cloud sales and profit from selling in the cloud.
SAP says the model will help partners who have concentrated on-premises solutions and new partners to establish and maintain a profitable cloud business.
"It removes the financial liability and risk from partners, allowing them to focus on driving cloud adoption across their organisation and customer landscapes," SAP says. "Partners should now be able to realise a steady revenue stream that's locked in for the life of the customer and partner relationship."
Says Cardenuto: "We decided to go 100% with our partners into the General Business [SAP's term for the SME market] and decided to have a revenue share with our partners in this SME segment."
That revenue share will see partners reaping returns of between 5% and 20%, depending on the deal and line of business sold.
While in Australia, Cardenuto also helped launch an ANZ partner sales academy.
"We have a sales academy for our people internally, but we are launching the first one for ANZ now."
The academy will kick off in January.
Cardenuto says the academy, CloudChoice program and its digital sales motion, are all designed to ensure partners are part of the whole sales value chain.
"We want to deliver the implementation 100% to our partners in this segment, so we are building a franchise business in the general business segment, from digital marketing, digital sales motion, up to the delivery of the solutions with our partners."
Sumal Karu, SAP Australia and New Zealand channels and general business general manager, says the copany sees 'a massive business opportunity' across ANZ for cloud in the midmarket.
"Cloud has been front and centre over the last five to 10 years in a public sense in ANZ, but what were are seeing more and more rapidly is the midmarket, or general business companies, are defaulting to cloud not just for their accounting systems but also for their functional business applications."
Karu says SAP and its partners are well placed to capitalise on that growth.
"We see the convergence in the local market in a propensity towards cloud and the market – and our competition – are validating it.
"We also have a portfolio that is applicable to that midmarket buyer, and the third, most important thing, is that SAP has brought to market a pioneering program which is going to help our next generation of partners take this to those customers quickly and in a profitable sense."
Karu says SAP has built a portfolio of 'all of the functional cloud solutions'.
"If an HR function requires a cloud solutions, we have got it. If it's procurement, we have that; if it's a digital customer experience piece we have that.
"But our pièce de résistance is cloud ERP."
However, Cardenuto admits the economics for the cloud 'are very challenging'.
"That's why we decided to develop this CloudChoice profit option.
"We have the traditional reselling model and that model is a good model, but it does not necessarily scale from a cloud perspective, so we're moving from the traditional reselling model to a revenue sharing model with the cloud," Cardenuto says.
Partners will receive a revenue share on contracts as well as over the life of the relationship.
"With this, channels can build a rateable perpetual revenue model.
"We build ourselve perpetuity in terms of revenue and we share that with our channel so they can participate in the success we have in the cloud."
Karu says just as the likes of Wall Street value cloud companies differently to on-premise companies, so SAP believes cloud partners offer high value.
"We're taking that same principal of an annuity business model that gets valued by Wall Street in extreme multiples versus an on-premise business model, and we're taking the concept down to our partner," he says.
"We're telling our partners if they invest in cloud, they have an annuity stream they can build in which values their business on a much higher basis," Karu says.
"With the CloudChoice profit option, the channel can scale their business much more with the cloud and they can make more money with the cloud business and avoid some of the liabilities we have in the VAR or reselling model," Cardenuto says.
Related stories
Top stories