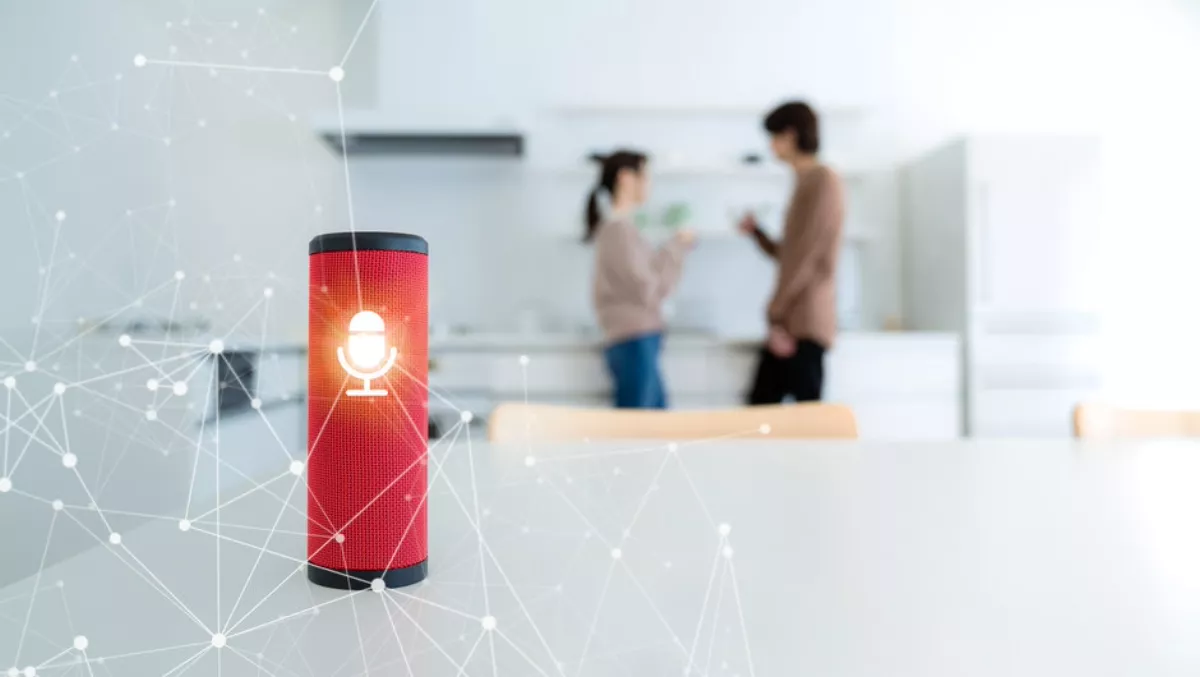 Search to purchase will cause voice AI tech to bloom
FYI, this story is more than a year old
Business owners and marketers are being encouraged to take note of the increasing significance of voice and AI marketing technologies and the impact of these on the way consumers will research and buy online.
ClearPoint CEO Hamish Rumbold highlighted that the rise of voice as a tool can no longer be seen as an emerging technology, but the next wave of commerce.
"It's predicted that 50% of search will be made by voice, powered by tech, by 2020. This is a seismic shift and has some big implications for businesses and marketers to think about," Rumbold says.
"Search is a critical path to purchase. That's why this is so significant. In the US alone, it is estimated purchases made through devices such as Google Home and Amazon's Echo are projected to leap from $2b to $40b by 2022".
The shift to voice and the role it will play in the future of commerce and attracting advertising revenues is why Google, Apple, Amazon, and Microsoft are all investing heavily in digital assistants and smart speakers.
In just a few years of launching Amazon Alexa, Amazon went from having a 0% share in the home speaker market to over 50%.
This year it is estimated that over 100 million smart speakers will be installed.
This is significant, but the smart speaker market represents just a fraction of the devices and channels in which AI assistants will exist. By 2021 it is estimated the number of installed AI assistants will overtake the number of humans on the planet.
Siri, Google Now, Alexa, and voice and AI platforms like WeChat already exist on our devices and are already becoming app consolidators, meaning they are one voice assistant giving you access to millions of apps.
These are search and commerce platforms, that will not only develop deeper relationships with customers but also platforms that will attract billions in marketing dollars.
Google and Amazon are both investing significantly in smart speakers, digital assistants, and AI platforms to ensure customers continue to start their 'end to end' retail experience with them. They also continue to invest in their commerce marketplace and delivery to your door capability. Both Amazon and Google have acquired smart home device companies like Amazon Key, Ring, Nest and others.
"Today you can order your groceries from Amazon Wholefoods on Alexa, give the delivery person an Amazon key code to access your house, and have your groceries delivered just inside your door or your car. In the future, when customers are more comfortable, Amazon and Wholefoods envision a service that actually puts these groceries straight into your fridge," Rumbold says.
"To put it simply, they are investing in simplifying the customer experience end to end and, at the same time, in the future of marketing and retail."
Rumbold advises that organisations should start investing now.
"Ensure you put the customer need first and build a platform that you are in control of - not just a chatbot. Use modern architecture and decouple what is proprietary and unique to your business like your customers' systems of records or your knowledge base on your business. Natural language processing algorithms can then enable you to plug in third-party apps as required. Then scale and adapt this as technology changes over time."
Related stories
Top stories