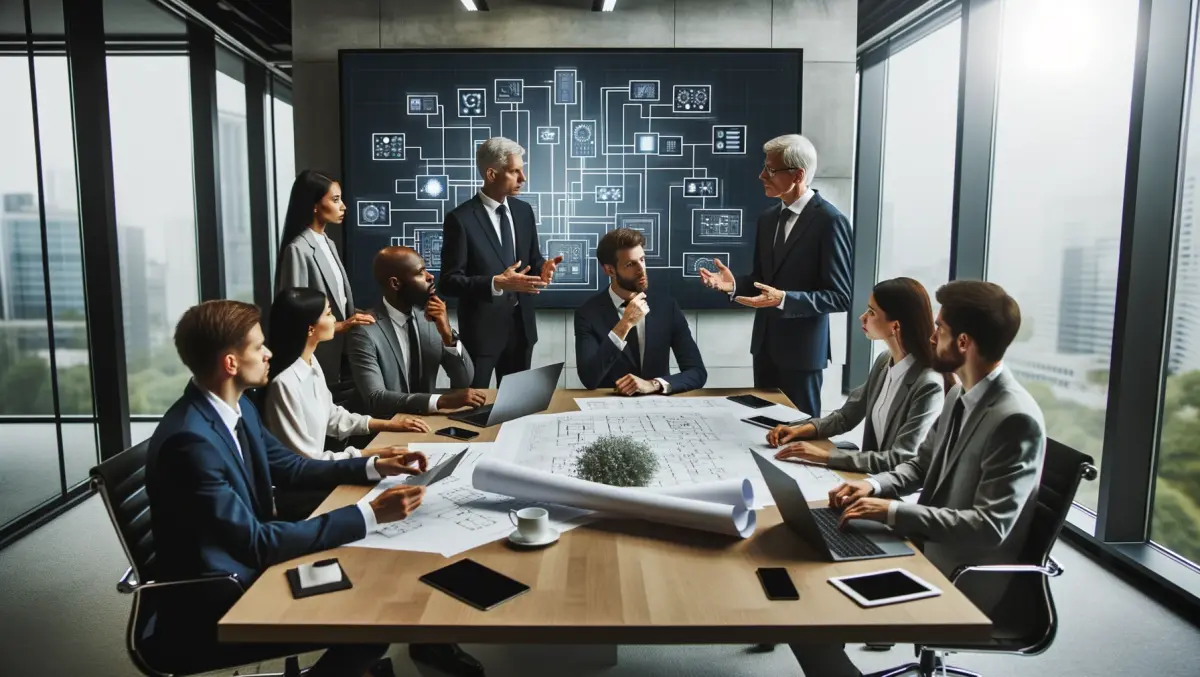 Selling enterprise security solutions - tips for success
FYI, this story is more than a year old
Selling enterprise security solutions is both an art and a science. There are the mechanics of the sale…qualifying the lead, understanding the prospect's requirements, specifying the solution, preparing all the paperwork and presenting the package to the prospect. Then there is the philosophy of the sale…making the prospect feel comfortable with both yourself and the solution, getting the right people within the prospect's organisation to champion your brand, ascertaining any hidden agendas amongst the key players and proving to them that your solution is the best possible fit for their needs.
The mechanics can be taught. The philosophy has to be learnt.
Technical yet intuitive
"Successful sales people are both technically proficient and intuitive," says Andrew Khan, Fortinet Senior Business Manager at Ingram Micro, New Zealand's largest distributor of Fortinet's cyber security solutions. "The technical part is essential because you'll be dealing with people who have very real issues to resolve and can't be fooled with jargon. They can smell double-talk a mile away. The intuitive part comes in when building relationships. You'll also be dealing with people who don't really understand exactly what you are selling but they sure know how it will affect their positions within the organisation. If you are attuned to their concerns and can put them at ease, you are half-way towards closing the deal."
Return on investment
Traditionally, IT – and especially network security - has been seen as overhead in many organisations. They sell products or services, not back-office business processes. Your job is to build a compelling case for your solution and the best way to do that is to talk about return on investment (RoI).
"Ironically, it is the growing trend of managed services that has put the spotlight on RoI," notes Khan. "Organisations are forced to put a price tag on specific applications services such as email, financials, storage, ERP, CRM and a host of other mission-critical processes. Application services – and network security is an essential adjunct – has evolved from overhead to enabler and now to an integral component of the revenue centre. To make the sale, you have to help the prospect see the value of your solution to their overall profitability by contrasting the cost of not buying your product."
Budgets make the world go 'round
The first step in a successful sale is ascertaining your prospect's total IT spend and then what percentage of that budget they have available to spend with you. "Most IT managers are pretty upfront when talking about costs and budgets if you have built a trusting relationship," continues Khan. "After all, you both want the same outcome: issues successfully resolved. If you ask them, they'll tell you. Once you've established what they can spend, it's up to you to build the RoI case. How many people access network services? How much traffic? How many transactions of what type? In short, you need to place a value on the network and then compare that value to the cost of your proposed solution. If you can demonstrate that product X costs Y cents per transaction and assign a value to the transaction, you can create a compelling RoI."
The tech team buys the solution but Finance signs the cheque
It all boils down to dollars and cents. "Finance wants to see exactly what the return will be for the tech team's recommendation," concludes Khan. "They don't like 'faster'. They want to see a 22% increase in productivity due to lower latency. They don't buy 'safer'. They want a 47% increase in uptime due to more robust operations. And they don't sign off on 'comprehensive and integrated'. They want to purchase a 33% increase in the resolution of help desk calls and more detailed reports that summarise traffic, production and network utilisation."
To make the sale, especially in the enterprise space, you need to get inside the heads of the prospect's team. What is it that they really want? It's not hardware or software but a better way of running their business. If you can read between the lines of the RFP and uncover their real needs, you'll put yourself and your solution at the top of the short list.
Ingram Micro has built a library of real-world RoI metrics to help you sell Fortinet solutions. They will be happy to share this knowledge with you.
For further information, please contact:
Andrew Khan, Senior Business Manager Email: andrew.khan@ingrammicro.com M: 021 819 793
David Hills, Solutions Architect Email: david.hills@ingrammicro.com M: 021 245 0437
Hugo Hutchinson, Business Development Manager Email: hugo.hutchinson@ingrammicro.com P: 09-414-0261 | M: 021-245-8276
Marc Brunzel, Business Development Manager Email: marc.brunzel@ingrammicro.com M: 021 241 6946
Related stories
Top stories