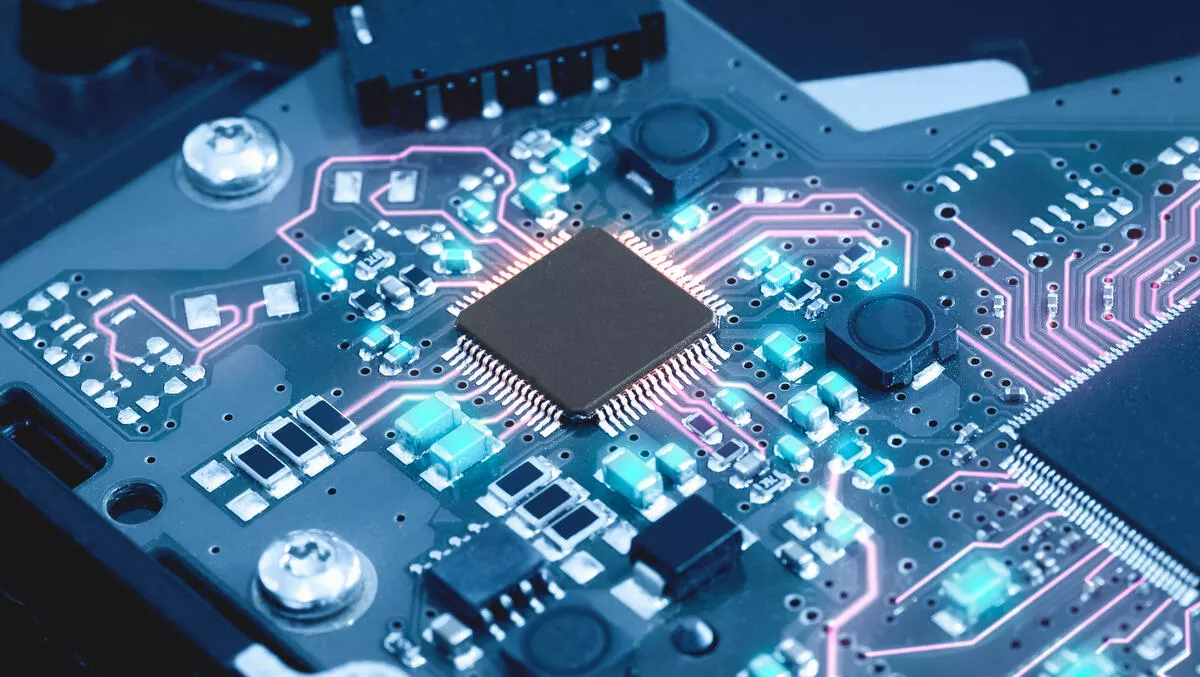 Semiconductor revenues rise after COVID-19 disrupts usual market trends
FYI, this story is more than a year old
Semiconductor revenues rose to 0.5% quarter-over-quarter (QoQ) from Q4 2020 to $131.3 billion in Q1 2021. This is according to Omdia's 1Q21 release of its Semiconductor Competitive Landscape Tool (CLT).
This marks the third time that semiconductor revenue has grown from the previous quarter since research firm Omdia began tracking quarterly semiconductor revenue in 2002.
Typically, Q1 is a slow quarter as demand declines, the analysts state. The long-term average performance (2003-2020) of Q1 from the previous Q4 is a nearly 5% decline.
However, the COVID-19 global pandemic disrupted the usual market dynamics. Chip shortages, brought about by difficulties estimating future demand during the height of the crisis, lifted average selling prices (ASPs) across many semiconductor components.
The result was a 0.5% increase in revenue, a much stronger performance than the -4.7% historical average.
The top 10 semiconductor firms by revenue in Q4 2020 remained the same top ten in Q1 2021, although the order of the top companies saw a slight realignment.
Micron moved up one spot, riding the strong memory results, from fifth to fourth, as the main memory makers (Samsung, SK Hynix, and Micron) held spots two through five.
These three memory companies all had revenue growth in the mid- to high single digits in terms of percentage.
Intel, despite a decline of nearly 4% QoQ, remains the largest semiconductor company, leading second place Samsung by almost $3 billion.
The last time the semiconductor market had revenue growth in Q1 was in Q1 2010, another period where seasonal trends were disrupted, Omdia finds.
The world economy was returning following the global financial crisis of 2008 and 2009. Growth in semiconductor revenue in Q1 2010 was up 4.6%, led by a 6.7% quarterly growth in memory revenue.
The memory market led again in Q1 2021, up 6.2% over Q4 2020.
It wasn't only the memory market that experienced an increase in quarterly revenue in Q1 2021 - 60% of all semiconductor firms tracked by Omdia experienced positive revenue growth in the quarter.
The average quarterly growth of the 126 firms tracked in this analysis was 1.1%, but memory companies exerted an outsized influence on semiconductor growth with their combined 6.2% upswing.
Excluding memory revenue, results in the remaining semiconductor segments declined 1.5%, from $97.3 billion in Q4 2020 to $95.8 billion in Q1 2021.
This brings the semiconductor market trending in the same direction as is typical in Q1, down. But not all the improved semiconductor market performance can be attributed to the memory industry.
The long-term pattern for semiconductor revenue, excluding memory revenue, in Q1 from Q4 is a 4.9% decline. The non-memory portion of semiconductor therefore still outperformed traditional patterns by 3.5 percentage points.
DRAM notched one of the biggest increases. Currently DRAM accounts for over 50% of all memory revenue (the remainder includes SRAM, NAND and NOR). DRAM revenue increased 9.1% in Q1 2021 from the previous quarter, reaching $19.3 billion.
Omdia principal analyst Lino Jeng says, "Despite the traditional low-demand season in the first quarter, both quantity and price increased as demand continued to be solid across all applications.
"In the case of legacy DRAM products, prices increased by double digits, which led Taiwanese companies to record positive sales growth.
"In addition, because of increased purchasing due to concerns over supply shortages within the year, prices have risen in all applications, leading to improved earnings for major DRAM companies. In the second quarter, even greater sales growth is expected along with a deepening supply shortage."
Related stories
Top stories