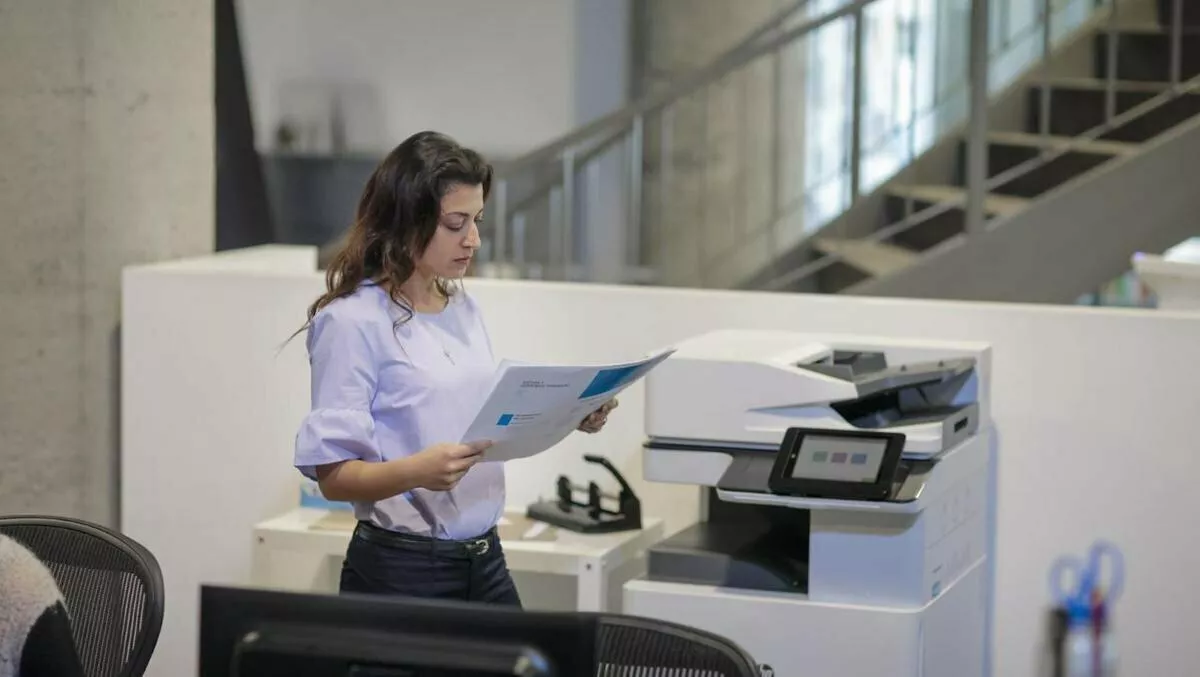 Shut down: HP rejects Xerox acquisition proposal
Mon, 18th Nov 2019
FYI, this story is more than a year old
HP's board of directors has shut down a proposal from Xerox to acquire HP for US$33.5 billion – but it's still willing to talk.
In a letter made public overnight, HP's Chip Bergh and Enrique Lores explain to Xerox vice chairman and CEO John Visentin that although HP is 'open to exploring' the merger, Xerox's books leave much to be desired.
Bergh and Lores write, "Our board of directors has reviewed and considered your unsolicited proposal dated November 5, 2019 at a meeting with our financial and legal advisors and has unanimously concluded that it significantly undervalues HP and is not in the best interests of HP shareholders.
"In reaching this determination, the board also considered the highly conditional and uncertain nature of the proposal, including the potential impact of outsized debt levels on the combined company's stock.
Xerox pursued the $33.5 billion deal, which would offer HP shareholders $22 per share.
Visentin described some of the potential merger benefits as follows:
"By combining R-D capabilities and financial resources, together we can accelerate the transformation of our businesses and take a leadership role in key growth markets such as: 3D printing, digital packaging and labels, graphics, textile printing, workflow software and iot enabled services.
"It is difficult to conceive of a strategic alternative for either company that delivers superior value," Visentin adds.
Xerox believes that it could achieve cost synergies of $2 billion over 24 months, including $1.5 billion in cost savings from R-D and corporate functions and $0.5 billion from scale, combined supply chain, and distribution footprint.
HP conducted due diligence and decided not to proceed with the proposal.
Bergh and Lores explain that although the company is open to exploring potential to create value for HP shareholders through a merger, there are serious doubts about Xerox's financial health.
"We have fundamental questions that need to be addressed in our diligence of Xerox. We note the decline of Xerox's revenue from $10.2 billion to $9.2 billion (on a trailing 12-month basis) since June 2018, which raises significant questions for us regarding the trajectory of your business and future prospects," they explain.
"In addition, we believe it is critical to engage in a rigorous analysis of the achievable synergies from a potential combination. With substantive engagement from Xerox management and access to diligence information on Xerox, we believe that we can quickly evaluate the merits of a potential transaction.
"We remain ready to engage with you to better understand your business and any value to be created from a combination.
HP's board of directors recently announced a cash dividend of US $0.1762 per share on the company's common stock.
The dividend, the first in HP's fiscal year 2020, is payable on January 2, 2020, to stockholders of record as of the close of business on December 11, 2019. HP has approximately 1.5 billion shares of common stock outstanding.