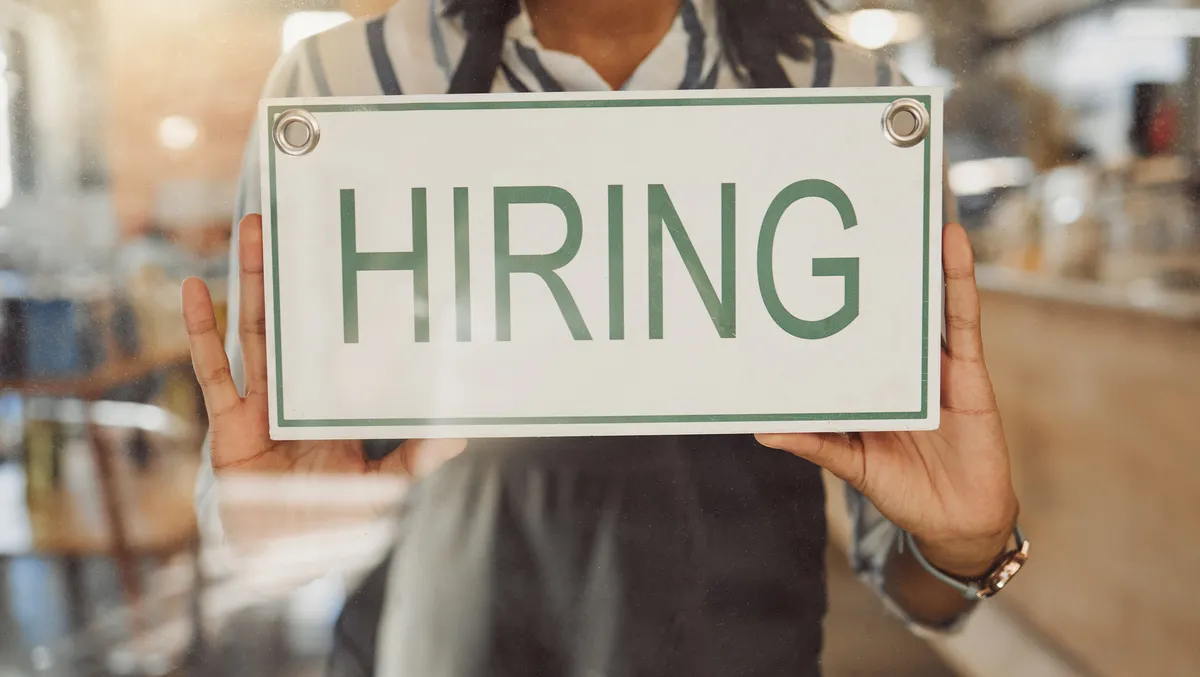 Sidekicker's New Zealand Job Index reveals hiring relief
Sidekicker, Australia & New Zealand's temporary and casual staffing platform, has released its first New Zealand Jobs Index, revealing that tight hiring conditions are finally easing for businesses.
The data for June recorded more than a 211% increase YoY in the application-to-shift ratio. This is despite the average business posting 46% more shifts YoY.
The Sidekicker Jobs Index analyses data from over 2,500+ thousand workers (known as Sidekicks) across businesses from several sectors in New Zealand, including Hospitality and Events, Warehousing and Logistics, and Customer Service, Administration and Office Support (White Collar).
Overall, there was a 67% YoY increase in the number of casuals being hired per business, with hourly rates rising 4% YoY. Between May and June, there was a 24% rise in the application-to-shift ratio, driven predominantly by international registrations, up 600% YoY.
The Events & Hospitality sector specifically saw an application-to-shift ratio growing almost 200% YoY, despite the average business posting 126% more shifts compared to last year. Hourly rates also rose 4% YoY in this sector.
Thomas Amos, CEO & Co-Founder of Sidekicker, says that amid continued economic volatility, the findings were welcome news for New Zealand businesses.
"For New Zealand businesses struggling with hiring challenges, there's finally a light on the horizon. With the return of international workers, the volume of registrations from local and international workers reached parity in June 2023 for the first time in Sidekicker's history," says Amos.
"If we look at our registration mix pre-Covid, local registrations were on average twice that of international workers."
"One of the core drivers of the easing is the continued growth in international registrations, which have grown 600% YoY. By comparison, local registrations have grown 62% over the same period."
"Seeing this change in application-to-shift ratio, as well as the volume of international workers, it would be safe to say that the casual labouring crunch is significantly easing."
"We've come through Covid to the other side, and it's a new day for New Zealand businesses," says Amos.
New Zealand businesses are now, on average, requesting the same amount of casuals as their counterparts in Australia.
A year ago, Australian businesses were hiring twice as many casuals, but local companies have now caught up, indicating a recovery in key sectors such as events and hospitality.
New Zealand businesses are also seeing a continued improvement in worker reliability. The previous wide gap between worker reliability in Australia and New Zealand has closed.
Industry Insights:
● Hospitality, Events & Exhibitions saw a solid monthly rise in shifts posted and a substantial rise in applications, up 23% monthly and 440% YoY.
● Warehousing & Logistics saw a slight monthly shift drop, though YoY, the numbers grew 149%. Applications continue to rise, with an increase of 12% monthly and 530% YoY.
● Promotions & Retail saw a drop in shifts posted but a rise in applications, a hike of 18% monthly and 397% YoY.
● White Collar saw a monthly doubling of shifts posted following a dip in May. Applications also rose, up 142% monthly and 206% YoY.
The Sidekicker Job Index aligns with New Zealand government figures identifying signs of softening in the formerly tight labour market.
It highlights that demand for labour appears to be slowing while net migration has increased, including many Working Holiday Visa arrivals who are likely to seek casual and temporary work.