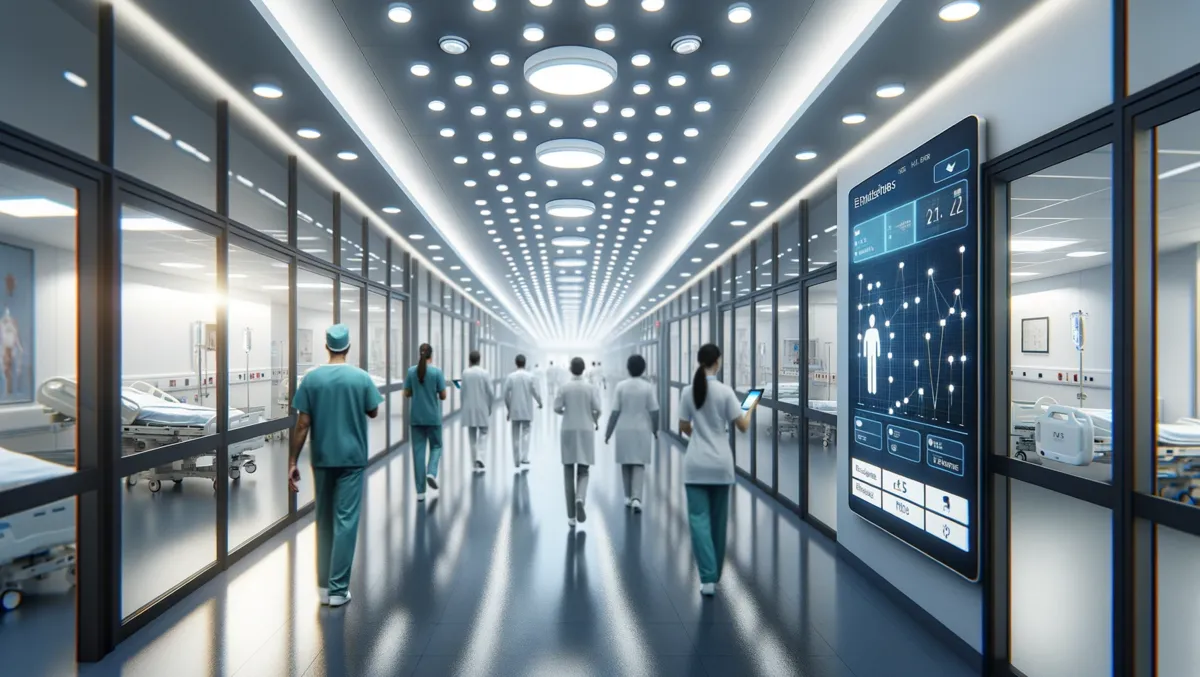 Siemens company Enlighted enhances AI capabilities for IoT in buildings
Enlighted, a property technology company owned by Siemens, announced increased usage of artificial intelligence (AI) in its Location Services solution along with the addition of two new partners to the Enlighted AI partner ecosystem.
The solution of Enlighted's Location Services, a Real-Time Location System (RTLS), helps track the position and movement of assets and badges within buildings. It harnesses the existing Enlighted intelligent lighting infrastructures.
Introducing AI machine-learning models has improved the accuracy of asset and personnel badge location by more than 98%. This technological advancement empowers businesses to streamline their operations and control inventory better.
High rates of precision are particularly crucial in healthcare and manufacturing. In this instance, understanding the exact location is essential for many critical use cases. The enhanced system significantly reduces implementation costs using existing Bluetooth-enabled lighting control sensors. These AI capacities strengthen the present Enlighted Touchless Workplace solution, an AI-driven mobile app permitting occupants to manage workplace temperature.
The AI solutions, Location Services (RTLS) and Touchles Workplace, are part of the Siemens Xcelerator Marketplace, an open digital business platform created for accelerating digital transformation.
Enlighted's CEO, Stefan Schwab, stated that sensors in smart buildings collect a vast amount of data. It is transformative to apply AI-based applications for commercial buildings to utilise this data optimally, improving efficiency and occupant experience.
Enlighted has further extended its partner ecosystem with contributions from AI applications, machine-learning tools, and platforms that maximise the value from their time-series Internet of Things (IoT) building data.
Tagnos, a healthcare solution provider, utilises Enlighted's AI-generated RTLS location data as a part of its Healthcare Orchestration Platform. This drives patient care and asset tracking workflows in hospitals. Zan Compute, a smart building systems provider, uses Enlighted's occupancy data and their AI analytics to guide necessary cleaning activity. This reduces building cleaning costs and enhances occupant experience.
This announcement follows Enlighted's recent work with World Wresting Entertainment (WWE). Enlighted teamed up with WWE to support its vision of a smart, energy efficient, headquarters. The global entertainment company will use Enlighted's intelligent lighting control, smart sensors, IoT data services and real time location services (RTLS) to achieve occupancy-based energy savings, optimal space management and provide the most productive environment for WWE employees.
WWE is headquartered in Stamford, Connecticut, with over 400,000 square feet of multi-purpose space including office space, studios, production and post-production facilities, conferencing, event, and outdoor terrace spaces. With the size and complexity of space types, it is essential for WWE to understand and optimise its real estate footprint using technology and software with the flexibility to address a range of uses.
As part of a major renovation and digital transformation initiative, almost 2000 sensors over a wireless, fault-tolerant network at WWE will enable:
Enlighted Lighting Solution: Occupancy-based intelligent lighting control with flexible configurations for task tuning, daylight harvesting, and efficient lighting of WWE spaces will result in bottom line energy savings and progression of WWE's carbon neutrality.
Enlighted Data Services: Collecting data 65 times per second from sensors that measure movement, temperature and power, WWE will use specialised visualisation dashboards to derive key insights for space design decisions.
Location Intfelligence: WWE will use the same lighting sensing environment to reliably track assets, ranging from high value assets (memorabilia, collectibles) to operational assets (mail carts, merchandise samples, packages) in real-time for movement analysis and improved inventory management.