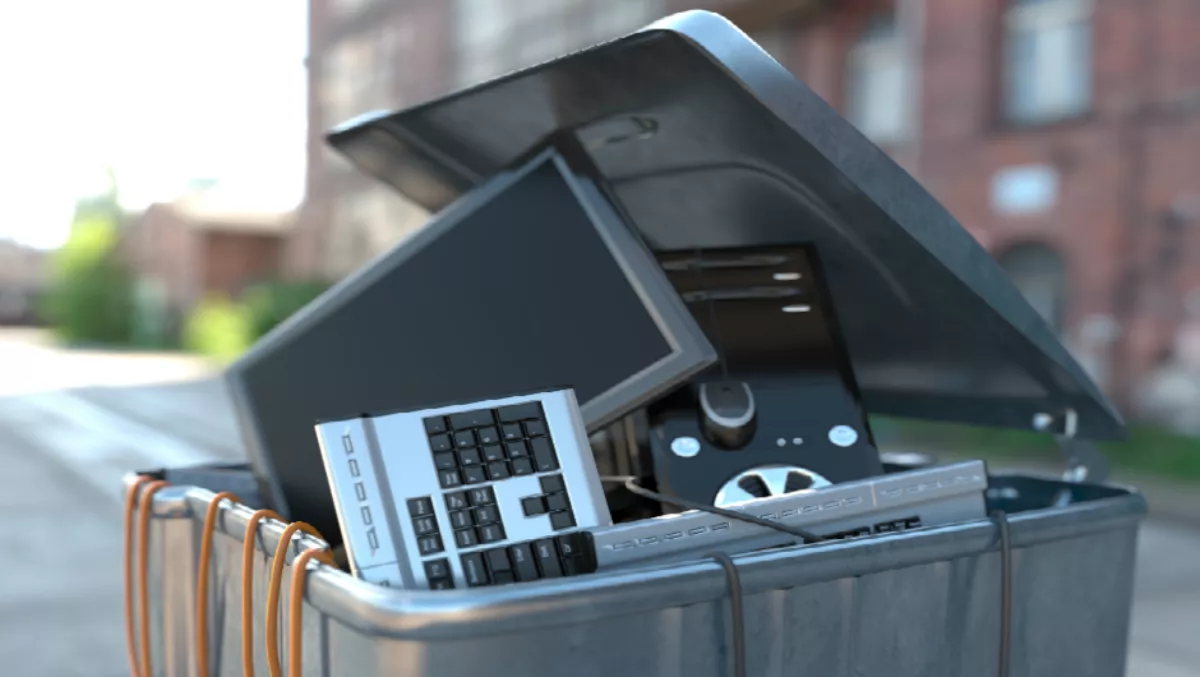 Silver lining to declining personal computing market
FYI, this story is more than a year old
The market for personal computing devices (desktops, notebooks, and tablets) has been soft at best for some time now.
Unfortunately it doesn't look as though 2018 will be bucking that trend, as the International Data Corporation (IDC) has forecast global unit shipments of personal computing devices to fall 3.9 percent by the end of thus year.
This decline is expected to continue through IDC's forecast period as the market further contracts to 378.3 million units shipped in 2022 with a compound annual growth rate (CAGR) of -1.8 percent.
Tablets, once lionised as the device to put an end to the reign of notebooks, posted more disappointing numbers in the third quarter of this year, and IDC has scaled back its outlook from a previous forecast.
According to IDC, slate tablets have been on a steady decline since 2015 and are expected to continue this slide through to 2022 with a CAGR of -5.8 percent, which is actually a very slight increase from its current downturn.
However, IDC expects the relentless pressure from smartphones, limited innovations, and increased lifecycles to all weigh against any real volume recovery in the slate tablet market.
IDC also pared back its previous forecast for detachable tablets to align with a more conservative growth trajectory as market consolidation and heightened difficulties in encouraging consumer adoption. Despite this, there have been improvements in specific verticals like education and finance.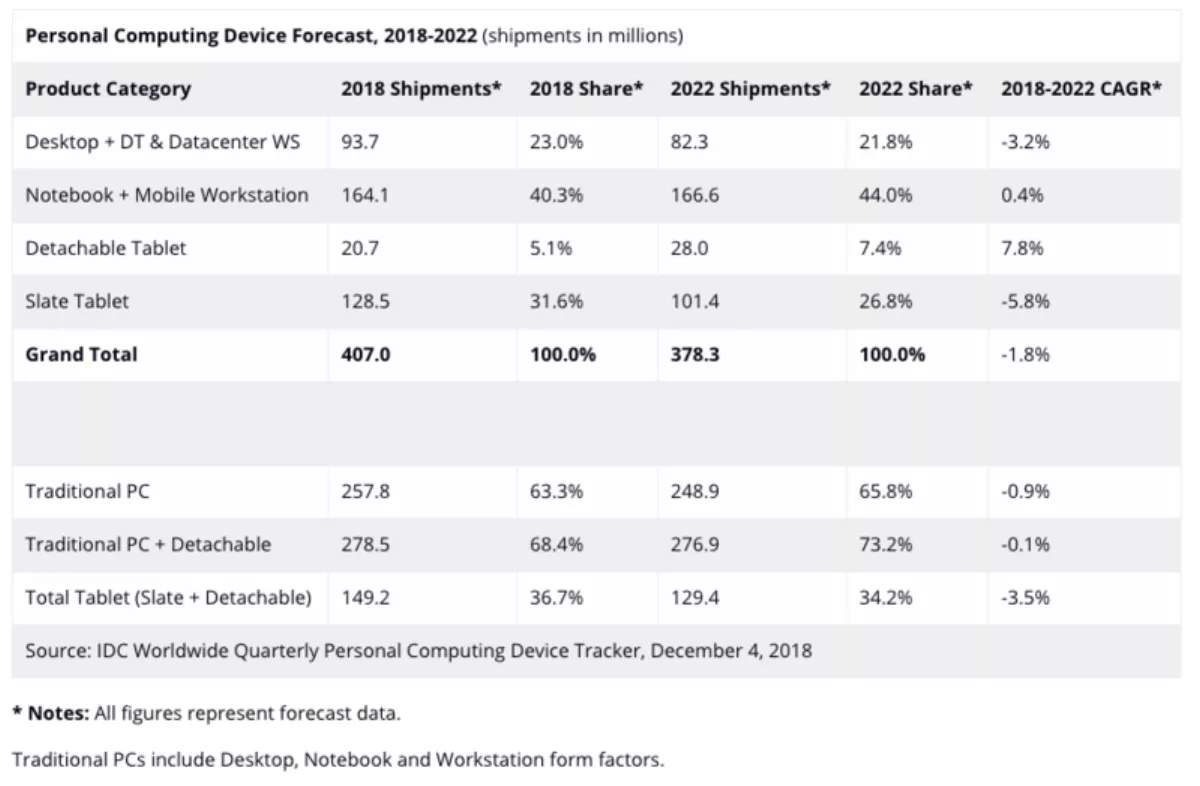 Like slate and detachable tablets, traditional PCs – especially desktops – are expected to struggle in the coming years, but IDC says there are areas showing promise like gaming, business PC upgrades, and an expanding demand for higher end notebooks.
In the market as a whole, notebooks and mobile workstations claim the biggest piece of the pie and its share is expected to grow the most through to 2022.
In terms of operating systems, Chrome OS is the dominant variant within the global education notebook market and it is expected to continue to make gains in the consumer and business installed base.
Meanwhile, enhancements in the Windows value proposition is expected to result in gains for higher end systems like convertible notebooks filling in markets where detachable tablets have stumbled.
"In the short term, the traditional PC market will see some impact from a processor shortage, which is expected to affect lower end SKUs more significantly," says IDC Personal Computing Devices Tracker research manager Jay Chou.
"But with the commercial upgrade heading into its final stretch over the next year or so, we believe that will drive much of the focus and volume, with opportunities across the pricing spectrum."
Related stories
Top stories