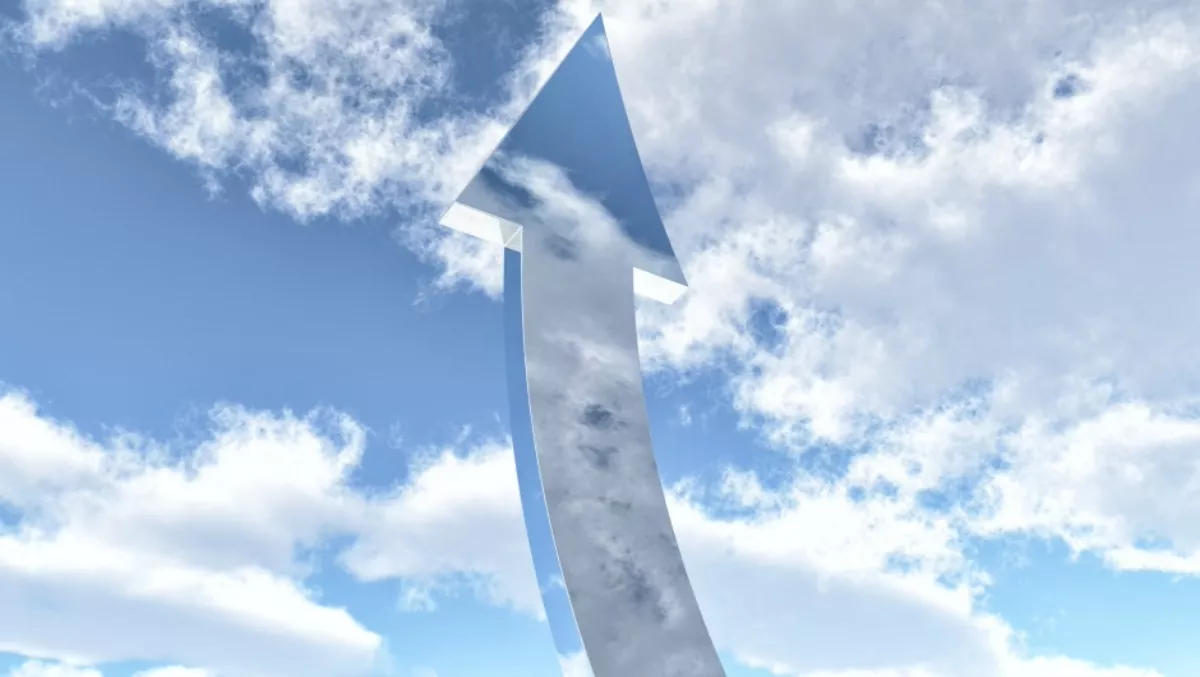 Simplifying cloud migration with objective-defined storage and AI
FYI, this story is more than a year old
The cloud presents an unprecedented opportunity to managed service providers and organisations of all sizes. It enables dramatic transformation in the way an organisation operates while removing cost and complexity from IT infrastructure. This allows businesses to focus on what is important – driving the organisation instead of managing IT infrastructure.
CISCO Global Cloud Index in 2017 predicted that cloud will represent more than 90% of all data center traffic by 2020. Forbes predicts that 92% of everything we do will be in the cloud, while Gartner predicts that by 2020 'Cloud Shift' will affect more than $1 trillion in IT spending.
Are managed services providers (MSPs) and organisations cloud ready?
Moving all applications and data to the cloud can be fraught with challenges and not realistic for most organisations. The process needs to be carefully planned and executed. Ninety per cent of CEOs report that cloud migrations stall or fail.
AI for cloud migration
Cloud deployments don't need to be complex or expensive—just implemented using the latest in objective-defined storage. Set the objectives for an application and the rest is fully orchestrated and automated.
Let artificial intelligence deliver an invisible cloud migration for the organisation in a logical step-by-step approach to minimise risks and maximise success.
In most organisations, 50 to 80% of all data is cold or inactive. How much cold/inactive data is sitting on expensive storage? Using objective-defined storage, existing infrastructure is turned into a local on-premise cloud and can be connected to a preferred public cloud vendor. At its most basic, cold/inactive data is automatically migrated to the cloud with near zero manual involvement.
AI-driven cloud migration
Objective-defined storage is an AI driven solution with integrated SWARM technology that delivers the most advanced form of software-defined storage available. The end result is previously unattainable data freedom and value for an organisation.
Objective-defined storage is a software only storage/data virtualisation solution that:
Manages data at the application level without any changes to the application
Leverages all existing storage, regardless of vendor, make or model
Creates a single storage pool that can be managed by a single dashboard
Tiers data in real-time according to how active it is
Simplifies cloud migration and storage management
Objective-defined storage decouples data from the underlying hardware so that data can move freely across all storage including RAM, SSD, SAN, NAS, JBOD and cloud. It also tiers data in real-time so that active (hot and warm) data resides on the fastest storage, including RAM, SSD and the fastest spinning disks, while cold data is moved to high capacity, low cost disks or the cloud – all with virtually zero user involvement.
Once a data set is no longer required in RAM or SSD, it is moved to less expensive storage to free up that high performance resource for new active data. The result is incredible performance and exceptional value. No hard-coding or pre-allocating expensive RAM or SSD to a specific application. It is essentially 'time-sharing' of an organisation's most expensive resources on an as-needed basis.
Desired outcomes:
Free up 50 to 80 per cent of local expensive storage
Only active (hot and warm) data is on-premise and uses RAM, super-fast SSD (e.g. Optane from Intel or NVMe) and less expensive high capacity SSDs. Cold/inactive data resides in the cloud. No changes to how users access data – it just takes a little longer to restore a file if it is in the cloud.
Never purchase another expensive (local) storage array again
Substantially reduced Infrastructure costs
Less rack space and reduced power consumption – as only active data (on RAM and SSD's) is local (on premise), most spinning disks are replaced by the cloud.
Eliminate storage silos, forklift upgrades and vendor lock-in. Expand with commodity components. RAM and SSD for performance, cloud for capacity.
Low monthly opex of the cloud and objective-defined storage.
Drastically simplified storage and data management
Manage data at the application level using objective-defined storage. Simply set the Performance (IOPS or latency),Capacity and Protection (Live Instances, Snapshots) for an application and everything is fully orchestrated and automated. Minimal manual involvement is required.
Objective-defined storage challenges the status quo of traditional processes and products. Its an AI-driven data management solution, that redefines how data and storage is used and managed.
Objective-defined storage reduces cost and complexity while dramatically improving data performance, reliability, scalability and value. Installed in minutes, a two-hour proof-of-concept is typically all that's needed to experience the benefits of objective-defined storage—at your own site on existing storage.
By Greg Wyman, ioFabric Asia Pacific VP