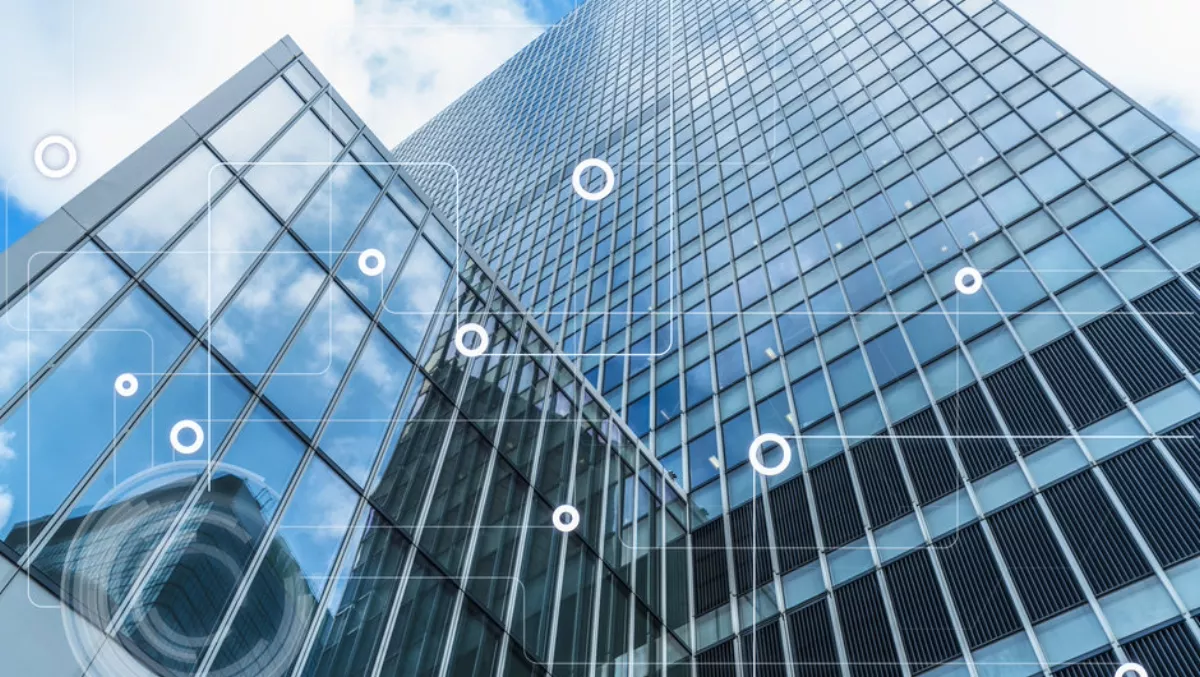 Smart building opportunities abound this year
Wed, 23rd Jan 2019
FYI, this story is more than a year old
Think a building is simply four walls and a roof? Think again. Technology is bringing buildings to life and transforming what they can do and how we interact with them.
It is now easier than ever to collect and analyse building data, and McKinsey predicts there will be between $70 billion and $150 billion of value creation by 2025 within offices due to the IoT.
Smart buildings are increasing revenue opportunities and enabling the delivery of new business models.
There is an increasing volume of data about how buildings and the underlying systems and equipment are running, and more organisations are starting to realise the benefits that exist from technology.
Here are five trends that will shape the industry in 2019 and beyond.
Buildings will drive employee loyalty
When it comes to retaining talent, pay isn't everything. In fact, the competitive edge also comes down to physical spaces.
According to research, workplace environment quality affects job satisfaction. That means providing comfortable environments for workers, as well as giving them the means to shape their own experiences.
By leveraging the power of IoT organisations are giving employees more control of their office space via their smartphones. Technology will play a bigger role next year as organisations look at solutions to make shared spaces work more effectively and improve staff productivity.
Increase demand for the smart office
Using sensors, wireless systems and IoT technology, organisations can improve employee experience and create data to improve space management. From controlling physical elements, such as lighting and climate to improve energy management, to connectivity systems that enable seamless communication to encourage remote working, increasingly employees expect that organisations are using technology to create connected working environments.
The smart workplace market is projected to show major growth next year as demand for smart office solutions grows.
Cyber attacks targeting smart buildings
With cybersecurity breaches becoming increasingly prevalent for organisations, and research indicates as much as 95% of organisations have experienced a breach of some kind, demystifying the hype around cybersecurity can leave many feeling overwhelmed. And, as buildings become more digitally connected, the systems that supervise, monitor and control building systems become more vulnerable to cyber threats and attacks.
Organisations will need to implement key technologies and processes that readily seek out vulnerabilities, determine operating inefficiencies and provide steps toward remediation - all leading to increased awareness and visibility into potential cyber threats.
More buildings will go green
Green buildings have become widespread and environmental concerns have become a top priority amongst consumers and businesses are responding. Customers are more likely to support green businesses and they can save considerably over the long run.
As energy availability becomes a greater concern, the number of companies that want to invest in energy saving buildings will likely continue to grow in 2019.
Creating a single point of truth
In a data-driven world, having duplicate information creates confusion and can cost a business valuable time. A single source of the truth provides clear information and links users to real-time data that seamlessly connects employees to a building's physical assets and business operations.
Owners are increasingly understanding the operational and economic advantages of system integration. Having an integrated approach to building systems will be key to remain competitive and reduce costs to improve building efficiency.