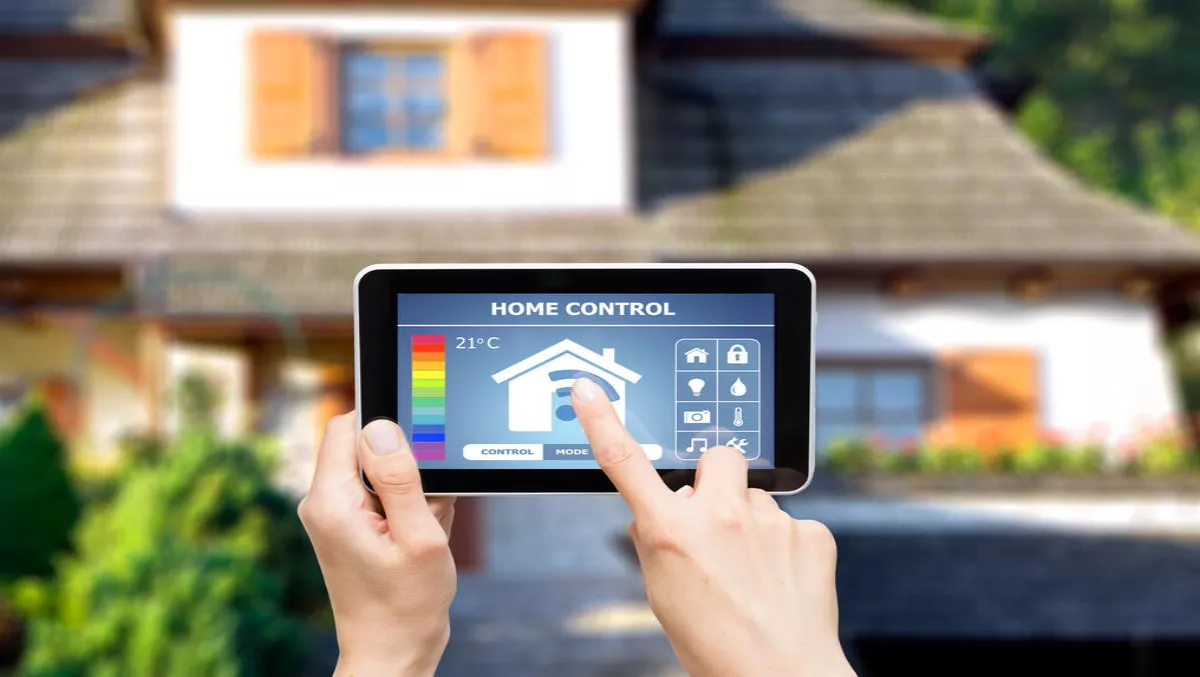 Smart Home Summit: AI-enabled hubs point the way to the mass market
Mon, 21st Nov 2016
FYI, this story is more than a year old
While the smart home is becoming more and more present and understood, OEMs and service providers still have a long way to go before the technology becomes as ubiquitous as the smartphone.
Delegates at the Smart Home Summit conference, held in Silicon Valley in November 2016, heard from speakers all along the value chain, who shared two messages: first, that issues such as security and interoperability continue to slow the smart home's expansion into the mass market; and second, that the sector is changing rapidly to include other innovative technologies such as computer vision and artificial intelligence (AI).
Connected TVs and AI assistants are set to replace the smart home hub
Among the trends identified by speakers at the conference was the growing popularity of connected speakers, such as Amazon's Echo, as the centrepiece of the connected home. Since its launch, the Echo has added a variety of functionalities, or "skills", to let users switch on other connected devices or order from services such as Domino's Pizza or Uber.
Because of its reliance on voice commands to control the device, rather than a smartphone app, and its use of AI through the Alexa assistant, Echo has sold more than 5 million units in the US since its 2014 launch. Subsequently, Google entered this space by launching its own connected speaker, Google Home, in October 2016.
The shift toward products like Echo reflects a general movement away from hubs, such as Iris or Wink, and toward more specific use cases – whether through a central device like Echo that also has another function, or through entry-level devices such as light bulbs and power outlets.
Samsung has even begun to integrate the technology for its SmartThings hub into its smart TVs, rather than selling both separately.
In part, the trend toward specific use cases is intended to capture what some companies term "scared" consumers – those who might be persuaded to try out connected home devices, but are intimidated by the range of devices available, put off by the price points, and concerned about the possibility of buying devices that do not work together.
Smart home hubs were intended to address the latter problem, but some units have fallen prey to bugs that stopped them from working, or have seen their manufacturers withdraw support, leaving users to find a new device.
The reluctance of mass market users to spend $100 on a device that does nothing other than connect multiple devices is also of concern to consumers. As a result, some OEMs have settled on low-impact uses, such as lighting or temperature control, as a way in, to provide immediate benefits such as lower energy usage and lower bills.
However, the integration of AI into speakers such as Echo or Google Home is also significant for users beyond the early adopter segment. As the technology grows more reliable and "intelligent," users become more reliant on its ability to manage functions in the house without their direct input.
These capabilities will translate into other functions such as healthcare and assisted living. This will enable older or disabled consumers to continue living at home without human assistance.
Beyond the use of AI in the smart home, some speakers at the conference highlighted the role of computer vision, or mixed reality, as a way to control smart home functions via headsets such as Microsoft's HoloLens.
These headsets would help users visualise control functions without resorting to using apps on their smartphones, and allow more intelligent and innovative interactions within the home. The technology will likely be too expensive for the mass market in the near term and will require users to wear the headset whenever they turn on a function at home. However, it is likely to give rise to other uses and devices that can deliver similar capabilities, as the smart home filters out into less tech-savvy consumer segments.