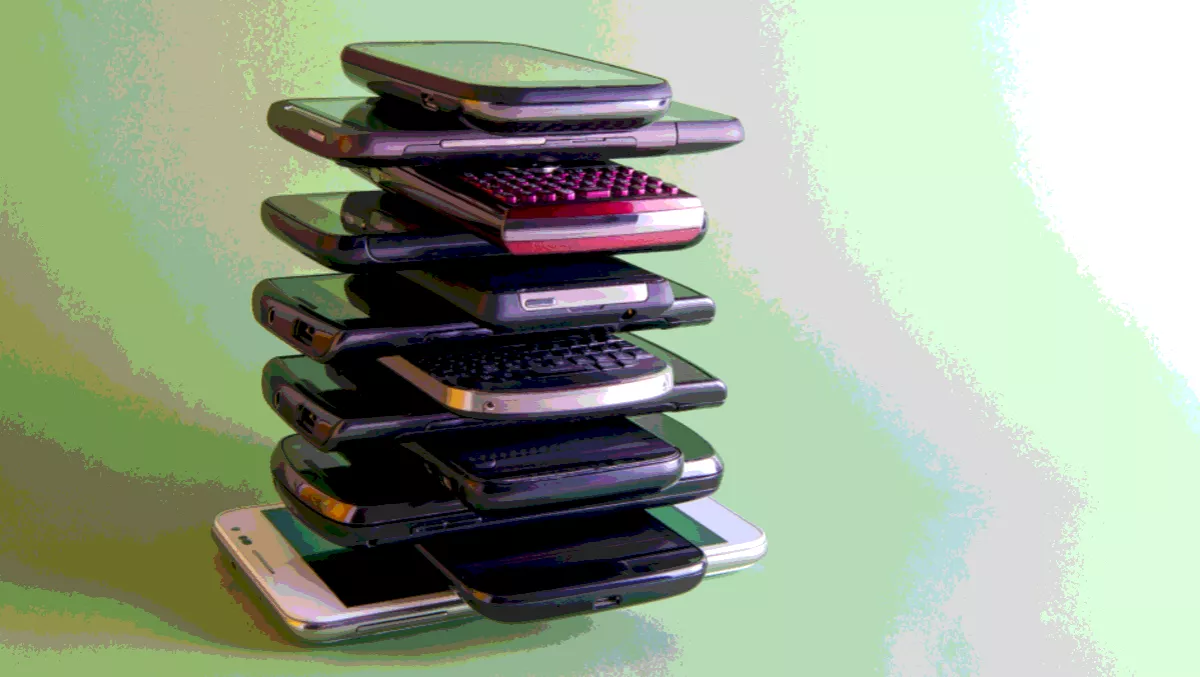 Smartphone market up 2.7% as more affordable models dominate
FYI, this story is more than a year old
Samsung has widened its smartphone market lead, accounting for nearly one-quarter of all smartphones sold in Q3 – but it's China's Xiaomi which is growing strongest according to new figures from IDC.
The analyst firm says 373.1 million smartphones were shipped last quarter, up 2.7% year on year and 7.4% quarter on quarter, driven by the high profile flagship smartphone launches and announcements during the quarter.
Asia Pacific, excluding China and Japan, was the strongest market performing 'by far the best', IDC says. The region saw double digit growth.
Globally, the top five vendors all experienced growth.
Ryan Reith, IDC Worldwide Quarterly Mobile Device Trackers program vice president, says "Collectively the industry continues to grow, but at a much slower pace than past years.
"What is clear is that the 'others' outside of the top five leading vendors continue to struggle and the industry leaders are quickly forming two camps. First, those able to drive significant volumes at the high end, which right now is basically Samsung, Apple and Huawei, despite high-profile launches from Google, Essential, LG and others.
"Second, a few other Chinese OEMs that are making tremendous headway outside of the China domestic market."
IDC is forecasting an 'extremely competitive' fourth quarter with an overabundance of high-end flagships launching and smartphone vendors vying for the holiday shoppers.
But while the high-end flagships will capture the hype, Anthony Scarsella, IDC Worldwide Quarterly Mobile Phone Tracker research manager, says the majority of shipments will come from more affordable models across many markets.
"IDC previously forecast the fourth quarter to grow at less than 1% year over year as initial supply constraints surrounding the iPhone X and higher than normal prices on many flagships could lead to consumers playing the waiting game until prices come down after the holidays or opt for more affordable devices," Scarsella says.
The Q3 figures see Samsung shipments up 9.5% year on year to 83.3 million units giving the Korean company a 22.3% market share – up from 20.9% the previous quarter.
IDC says the vendor has officially put last year's Note 7 fiasco to rest, with its flagship devices performing well. The company also introduced its new 6.3-inch Note8.
But while shipments were up, Samsung reported a decrease in revenue within its mobile division, quarter on quarter, as customers in both emerging and developing markets opted for entry level and mid range devices from the J-Series and A-Series, resulting in higher sales of the more affordable models.
Apple saw the smallest shipment increase of the top five vendors, at 2.6%, with 46.7 million units shipped and held just 12.5% market share.
IDC says with the X launching this quarter, demand for the new iPhone 8 and 8 Plus models was 'timid' compared to previous launches.
"The fourth quarter from Apple could be the first quarter with something for everyone as the new X will lead the high-end and as older discounted models will offer something for everyone in between," IDC says.
Huawei continued to gain momentum, taking 10.5% market share with shipments climbing 16.1% to 39.1 million units, with the Chinese giant's Mate 9 and P10 flagships driving volume at the high end while its Honor brand finds success with more affordable models.
"Much like Apple, all eyes will be on the new devices that launch next month," IDC says.
"The new Mate 10, Mate 10 Pro and Prosche Design Mate 10 will bring premium bezel-less designs to the market along with built-in artificial intelligence from its new chip.
"These models will challenge both Apple and Samsung at the top of the market regarding premium flagship offerings as well as in the race for overall worldwide market dominance."
Oppo was up 19% year on year with 30.7 million smartphones shipped, giving it an 8.2% market share.
IDC notes that Oppo's expansion outside of mainland China continues to be a success.
Xiaomi was the big mover of the quarter, with shipments up 102.6% from 13.6 million to 27.6 million, driven by success in India.
Related stories
Top stories