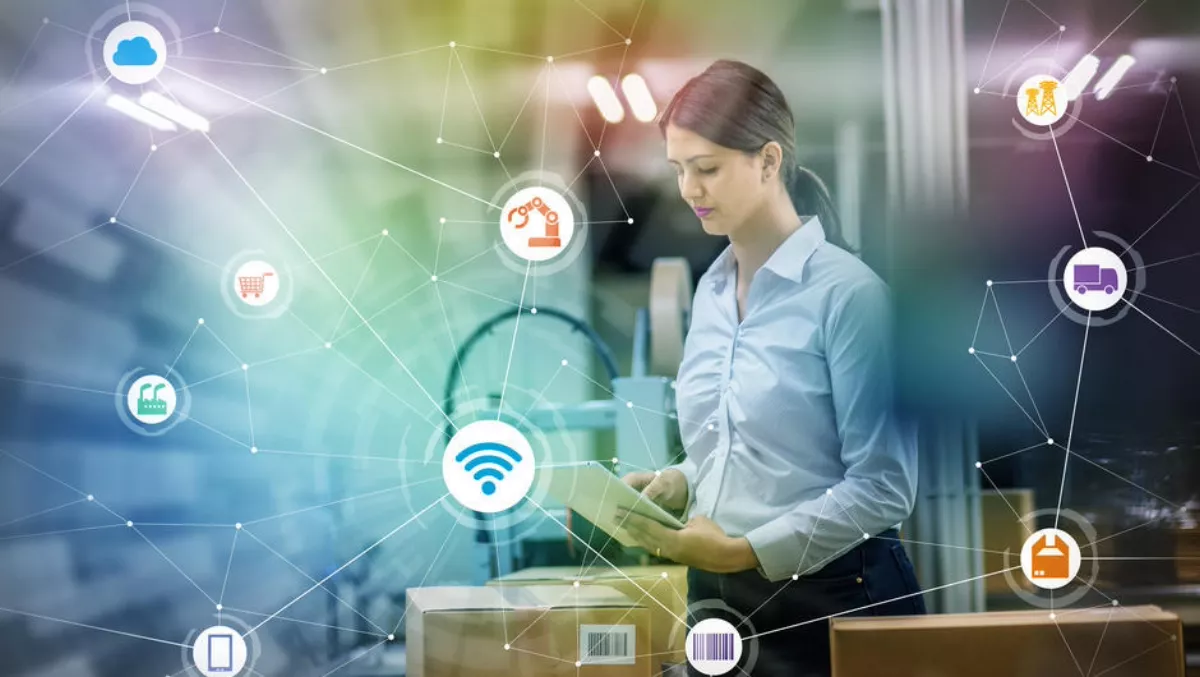 SnapperNet partner shows value of Ubiquiti networking services
By Ben Moore,
Fri 14 Sep 2018
FYI, this story is more than a year old
Harnessing networking equipment from a 'disruptive' vendor has brought big benefits for Kiwi third-party logistics company Online Distribution, providing not just a more robust network, new efficiencies and cost savings, but a more managed, proactive approach to IT for the business.
Online Distribution provides outsourced warehousing and distribution for over 200 clients ranging from startups to multinational corporations.
The company installed Ubiquiti Networks firewalls, switches and access points across its business (which includes 13 warehouses around New Zealand) in an effort to alleviate pain points common to many established, growing businesses: ageing hardware and a network comprising multiple brands of switches, firewalls and access points.
Ubiquiti Networks solutions are distributed in New Zealand by SnapperNet.
With a cloud-based warehouse management system at the heart of Online Distribution's business, a strong internet connection and solid network were critical.
Any network outages not only impacted Online Distribution, but its clients who used virtual LANs within the company's network – one office alone had 33 VLANs.
"We have various systems (such as Access Control, Avaya phones, security systems etc) which are remotely managed by our vendors, often causing frustration and a lack of productivity for both them and us," says Online Distributions IT manager Mike Evans.
"Upgrading our hardware and providing network coverage across all of our sites became crucial to achieving a more robust setup as well as better control via remote management."
Evans also had a strong focus on lowering the company's reliance on onsite servers and transitioning to the cloud.
Richard Paul, SnapperNet Director, says Ubiquiti Networks has a disruptive pricing model and is creating a shakeup in the industry.
"We've been distributing Ubiquiti Networks for five years and we're seeing larger organisations which would normally only use what they term "enterprise-grade" products, switching to Ubiquiti Networks because they have recognised that it's solid and reliable and full of the features they want."
The project, delivered by SnapperNet partner CodeBlue, has not only helped improve the network and save money going forward but provided added visibility across the network via a central controller, which enables CodeBlue to see at a glance if a network or switch is down.
"We have complete visibility of the network, where previously we had nothing," says CodeBlue's trusted advisor Matt Bourne.
For Evans and Online Distribution, that's a big advantage.
"CodeBlue can now remotely access more of our network than previously. This ensures we can check the health of the network and receive alerts about issues preventing downtime and review the complex rules we have on our firewalls for our VLANs and various clients," Evans says.
"The managed Ubiquiti Networks switches stabilised the network, saving downtime, frustration and problems for both us and our customers who piggyback off our network. The new firewalls and reconfigured VLANs are running more smoothly. It has really moved our IT infrastructure forward.
"Our warehouse teams are also reaping the benefits, finding everything more robust with the new PCs and more consistent network, and they're experiencing greater efficiencies in using the warehouse management system which is at the heart of Online Distribution's operations. Since the hardware upgrade our users have noticed fewer issues and less downtime in the warehouse.
"As a business, we now have a much more managed, proactive approach."