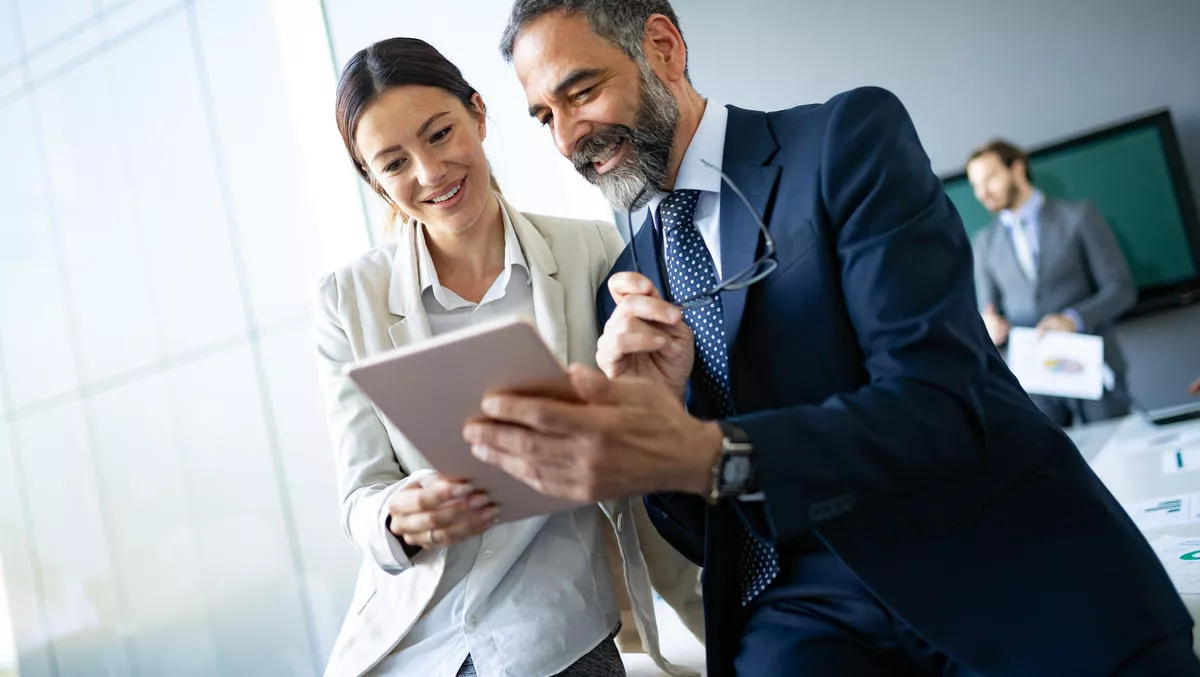 SNP and Microsoft extend partnership with long term view
FYI, this story is more than a year old
SNP has entered into a strategic alliance with Microsoft to expand SAP cloud migration solutions.
Through the alliance, which extends the existing collaboration between the pair, SNP aims to simplify and accelerate SAP customers journeys to SAP on Azure.
The new standalone software component of the SNP data transformation platform, CrystalBridge, was developed in close cooperation with the cloud experts at Microsoft and has already been used in migration projects.
According to SNP, this has led to results in a matter of days instead of weeks and therefore accelerated the assessment phase.
The results have prompted Microsoft to expand its alliance with SNP as its Preferred Partner for SAP on Azure migrations. In turn, Microsoft will be SNPs preferred cloud provider.
Microsoft customers planning to move to the cloud can migrate their SAP systems using the new Cloud Move for Azure software as part of the highly automated CrystalBridge platform, while also continuing to benefit from the results of joint development and project work in the future, Microsoft states.
Looking ahead, the two companies will remain focused on co-development, joint go-to-market initiatives, co-selling and delivery as well as leveraging the partner ecosystem for scaling and sustainable growth.
SNP CEO Michael Eberhardt says, "The fact that Microsoft has chosen us as its Preferred Partner at a global level validates our work and our powerful software products, which we want to use to continuously drive the success of our customers.
"In return, we chose Microsoft to be our preferred cloud provider because of their long-standing and extensive enterprise customer experience, the trusting collaboration between our organisations in the past few months, and their comprehensive portfolio for digital transformation."
Eberhardt says, "Additionally, we see a great level of trust in Microsoft and SNP from customers all over the world, especially in the SAP market.
"Together with Microsoft, we have set ambitious goals for the next three years and will continue to work together on our cloud migration solution to help Microsoft's SAP customers throughout the world move to the Azure Cloud. It is an exciting project that we are very much looking forward to."
Microsoft vice president for SAP business unit Joo Cuto says, "We see a tremendous market opportunity to support SAP customers in accelerating their transformation journey to SAP S/4HANA and the cloud, and SNP is uniquely positioned to help in precisely this area.
"As a result, we have now chosen SNP as our Preferred Partner for moving SAP customers to the Azure Cloud quickly and securely.
"By leveraging SNPs solutions and capabilities, we can provide our customers with a simplified and accelerated path to SAP S/4HANA on Azure.
"The integrated approach and close agreement between SAP, SNP and Microsoft provide SAP customers with extremely reliable planning and a highly automated solution, allowing them to focus on the real innovation potential and business opportunities created by SAP RISE, SAP S/4HANA and Azure as an intelligent platform."
Related stories
Top stories