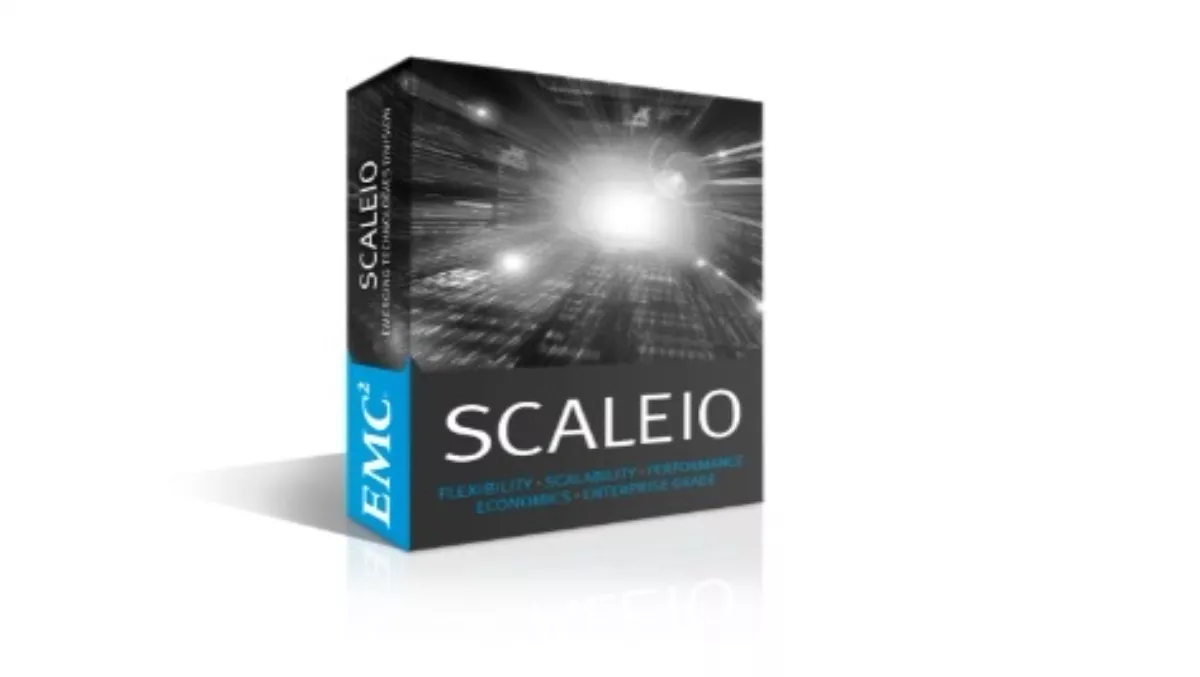 So blocking good: ScaleIO now available as software, nodes or rack-scale
FYI, this story is more than a year old
EMC has been championing the cause of software-defined, scale-out storage by transporting IT organisations and enterprises from a world of siloed infrastructures to the brave new world of converged, seamless compute and storage with ScaleIO.
In a recent US study Wikibon predicted the overall growth of the Server SAN market to be approximately 23% CAGR from 2014 to 2026, with a faster growth of 38% from 2014 to 2020.*
EMC® ScaleIO® has delivered upon the promise of high performance, flexible software-defined, scale out, block storage on commodity hardware. Customers have experienced the benefits of extreme performance (450,000 IOPS from 4 nodes), massive scale (10PB+) and superior elasticity (no more data migrations).

Now, with the announcement of the EMC® ScaleIO® Node, the deployment options are even more flexible.
| | |
| --- | --- |
| EMC® ScaleIO® Node bundles together EMC commodity servers and ScaleIO software, enabling customers to quickly deploy a fully architected software-defined, scale out, server SAN. | |
This greatly simplifies the process of planning and building server SAN infrastructures, whilst providing a combination of pre-validated, tested and configured compute and/or storage-centric models with a single line of support.
ScaleIO Nodes leverage and build upon the existing benefits of ScaleIO:
| | |
| --- | --- |
| • Simple: No more data migrations. No more forklift upgrades. Provision compute and/or storage just in time, as required. • Supreme Elasticity: Storage and compute resources can be increased or decreased in small or large increments - "on the fly" with no downtime. • Extreme Performance: Performance scales linearly enabling customers to achieve 8x better IOPS performance than traditional SANs. • Unparalleled Flexibility: OS / hypervisor agnostic; select and mix capacity and/or performance server nodes in the single system • Compelling Economics: Customers can expect as much as a 60% TCO saving (power/cooling/space) when compared to traditional SAN infrastructures. • Massive Scalability: EMC ScaleIO can scale from 3 to 1000+ nodes. | |
If you still haven't jumped on the server SAN bus, 2015 is the year to get a pilot project moving.
For example, Itrica Corporation, a US service provider, claims they're saving 50% on storage costs and operating overhead has been significantly reduced since deploying ScaleIO.
This literally is the tip of the iceberg as EMC lead the journey into the open-SDS market.
• Software-only, node-based or rack-scale • Hyper-converged, storage-only or both • Any hypervisor. Any hardware • Private-cloud, public-cloud, hybrid-cloud. • Open
Want to learn more? Contact Ingram Micro, EMC's NZ distribution partner at emc@ingrammicro.co.nz
*Wikibon Server SAN 2012-2026, 15 July 2015