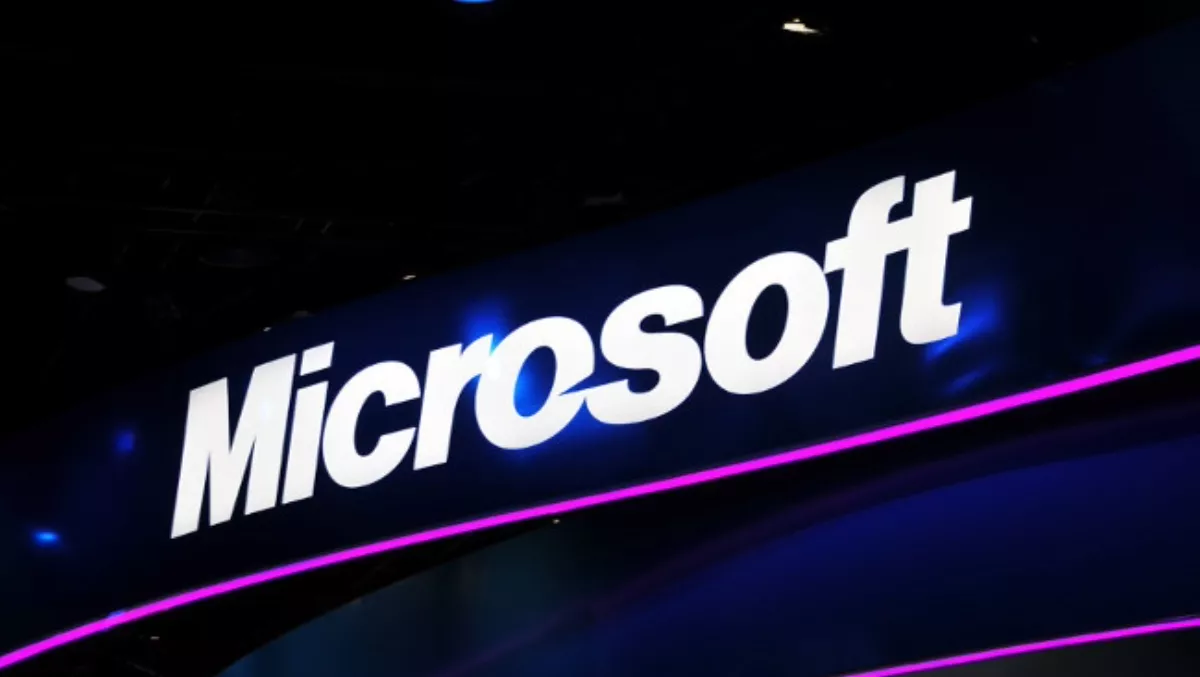 SoftSource big winner in cloud dominated Microsoft Partner Awards
FYI, this story is more than a year old
SoftSource, Gen-i and IT Engine were among the big winners at the 2013 Microsoft New Zealand Partner Awards last night, each picking up multiple awards in an evening dominated by cloud solutions.
SoftSource took the top prizes in the Cloud SMB, Sales Specialist of the Year and Midmarket Solution Provider categories.
The company was praised for its commitment to providing tailored solutions, for easing the technology transition of 'sceptics and traditionalists' and for opening clients' minds to newer technologies and improved solutions.
The company won the Mid-market Solution Provider for its work with Boffa Miskell after they received damage in the Christchurch earthquake.
IT Engine and Gen-i each collected two awards, with IT Engine named winner of the Server Platform award in the core infrastructure competency awards section and Small Business award for the work they did for shifting the Rural General Practitioners Network to a 'reliable and robust hybrid cloud service'.
Gen-i's awards came for Devices and Deployment and Communications Competency for a business solution for their work using Microsoft Lync to address common client challenges such as out-of-date PABX systems and complicated decentralised storage of information.
Brent Kendrick, Microsoft New Zealand small and mid-market solutions and partners director, says selecting winners was 'very difficult' with an 'outstanding number of entries... with exceptionally high standards'.
"It's great for us to be able to reward and recognise companies for their dedication to provide innovative solutions that make customers' lives easier," he says.
Meanwhile the Distributor of the Year was a name that may be featuring in the awards for the last time – Express Data, acquired this month by Australia's Dicker Data.
Christchurch's Computer Concepts Limited (CCL) was named the Pre-Sales Technical Specialist of the Year, while Cyclone Computers took out the Education segement award.
Others claiming one of the 22 awards of the night were Datacom, winner of the Cloud Enterprise award for its work transitioning Zespri's infrastructure and enterprise applications to 100% public cloud. So far SAP, core services and zespri.com have all be successfully migrated.
OneNet took home the gong for Cloud Hosting.
Dimension Data took home the Management and Virtualisation award, while in the application platform competency awards section Theta took out Business Intelligence, Marker Metro claimed Windows 8 App Developer and Provoke won Windows Azure Solution.
Full list of winners and finalists:
Cloud Awards
Cloud SMB:
Winner: SoftSource
Finalists: Full Suite, PC Media
Cloud Enterprise:
Winner: Datacom
Finalists: Enlighten Designs
Cloud Hosting:
Winner: OneNet
Finalists: N/A
Competency Awards: Core Infrastructure
Devices and Deployment:
Winner: Gen-i
Finalist: CodeBlue
Management and Virtualisation:
Winner: Dimension Data
Finalists: Computer Concepts, Dimension Data
Server Platform:
Winner: IT Engine
Finalists: Dimension Data, Computer Concepts Limited
Competency Awards: Application Platform:
Business Intelligence:
Winner: Theta
Finalist: Stellar
Windows 8 App Developer:
Winner: Marker Metro
Finalist: NV Interactive
Windows Azure Solution:
Winner: Provoke Solutions
Finalists: LeapThought, Theta
Competency Awards: Business Productivity
Collaboration and Content:
Winner: Enlighten Designs
Finalists: Datacom, Intergen
Communications:
Winner: Gen-i
Finalists: Dimension Data, Provoke Solutions
Competency Awards: Business Applications
CRM:
Winner: Koorb Consulting
Finalists: Intergen
ERP:
Winner: Intergen
Finalist: Theta
Individual Awards
Sales Specialist of the year:
Winner: SoftSource
Finalist: N/A
Pre-Sales Technical Specialist of the year:
Winner: Computer Concepts Limited
Finalist: Provoke Solutions
Segment Awards
Distributor:
Winner: Express Data
Finalist: N/A
Education:
Winner: Cyclone
Finalist: Business Mechanix, New Era
Innovative Technology for Good Citizenship:
Winner: NV Interactive
Finalist: Magnetism
Learning:
Winner: Auldhouse
Finalist: Kinetics, Auldhouse
Midmarket Solution Provider:
Winner: SoftSource
Finalist: IT Engine, CodeBlue
Small Business:
Winner: IT Engine
Finalist: Kinetics
Volume Licensing Partner of the year:
Winner: Insight
Finalists: Gen-I, Fujitsu, Dimension Data