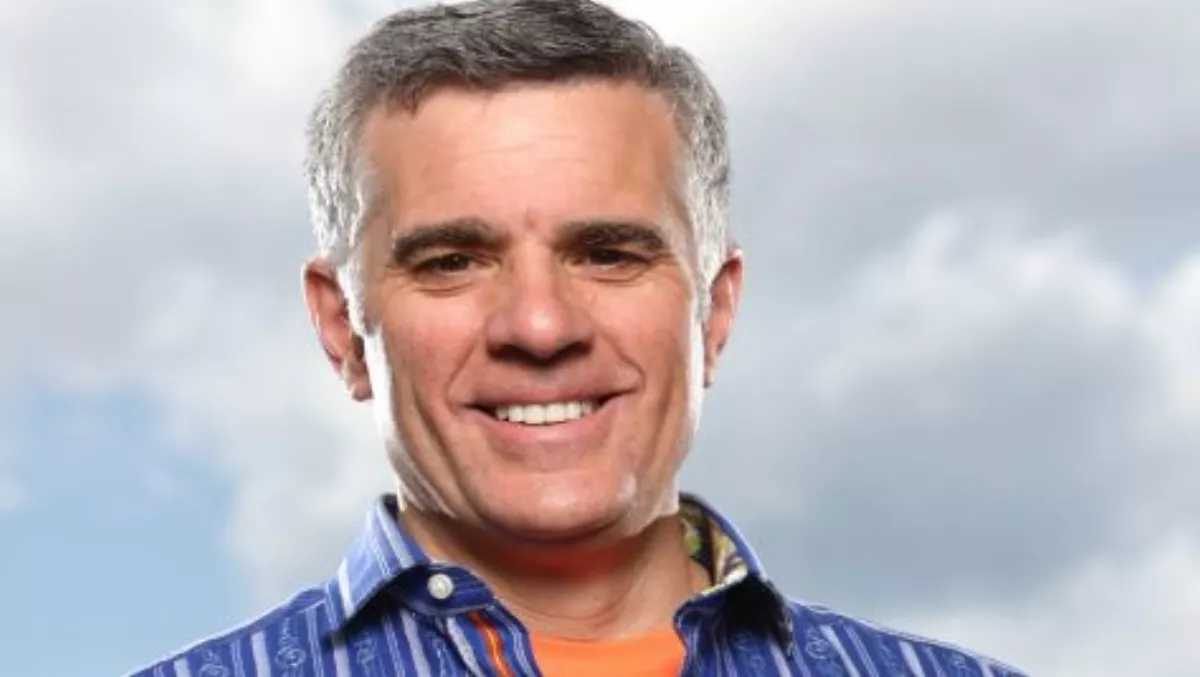 SolarWinds looks to channel for help with bullish plans
FYI, this story is more than a year old
SolarWinds' new ANZ boss is looking to the Australian and New Zealand market to be one of the vendor's fastest growing markets globally – with the local reseller channel a key part of the company's local play.
John Rizzo, SolarWind Pacific region general manager, was transplanted to the region from his previous position as chief marketing and chief customer officer at the vendor's Austin head office.
The IT performance management software vendor sees strong demand for its offerings in the local markets, as IT managers grapple with increasingly complex and dispersed IT infrastructure and multiple devices, without an accompanying increase in headcount.
However, Rizzo admits the company has a marketing challenge ahead, saying there is a lack of awareness in the ANZ markets about who SolarWinds is.
"That's something we have got to work on," he says.
Rizzo says his placement in the region is largely to help SolarWinds learn how to do business in the region more effectively.
"I'm here largely on a mission to do some transformational work on how we can better serve the channel in New Zealand and better serve the market in general so we can accelerate our growth," he says.
"Most IT software companies want to do 40% of their business outside of the North American market as they grow beyond $500 million," Rizzo says.
"We're doing about 25% of our business outside North America already," he says of the company, which last quarter made $119 million in revenue.
"We have a desire to really grow our business outside of North America at a much faster rate, and one way to do that is to install some leadership in the local territories from head office because the more we know about the needs of Australia and New Zealand and elsewhere, the more we can tailor our strategy to help expand our business in the local market."
Rizzo says locally there is 'a very important reliance' on resellers to help customers understand their IT problems.
"Channel relationships are more important here," he notes. "We have strategically made a decision to really invest more heavily on the channel side."
The company signed NextGen as its second ANZ distributor in May, alongside M-Tech.
"The sense I have in both Australia and New Zealand is that working more co-operatively and strategically on the channel side is going to be helpful for us."
Rizzo says the company is 'stepping back and putting together a longer term strategy' for the channel, something the company has not had before.
He says the channel will see more investment from SolarWinds in co-marketing and programs that are 'channel friendly'.
The vendor is also working with NextGen on ways to harness the distributor's partnerships with Oracle and Nimble.
"We have a product line, Database Performance Analyser, which is very important to helping IT professionals manage the data base side of their IT stack.
"And on the storage side we have Storage Resource Manager, which is a very useful product for managing storage.
"So we're looking at whether there is a way we can go to market through the channel with those types of focus areas.
"We're going to be investing there, and also on awareness programs."
Rizzo says SolarWinds has had a lot of positive feedback around its application performance measurement, monitoring and optimisation.
"Most IT professionals are really tasked with solving their end user application needs – is the email working, can they get on the network.
"If we work with the channel and put together a series of strategies, marketing programs and sales programs to say we will help the IT professional solve their IT application performance management problems in a unified, coherent way that is vendor neutral, I think that's a very powerful product oriented message that we have legs for."
He cites the example of a large Australian customer which has a SolarWinds application stack solution and were receiving a lot of alerts about a disk array.
"They surmised that maybe that disk array was going to go down so they contacted the vendor for that disk array and fixed it. So the disk kept running before it crashed. They've got a 15 minute SLA with the Australian Government, so that's an example of where the application stack itself was able to discern a potential problem so they could get it fixed before something happened.
"That kind of strategy where we're really looking at hybrid IT solution across the application is something that is pretty important, so we're going to go to market with that kind of strategy."
SolarWinds allows fully featured products to be downloaded and used for free for 30 days and has support resources regionally available, something Rizzo says helps resellers close transactions more quickly.
"[The free download] allows resellers to allow their customers to evaluate the technology one on one, not in some abstract way, but to actually install it and use it.
"That allows the resellers to have a proof point of a running product in the customer's hands, that the customer feels great about."
Meanwhile the support resources mean resellers don't have to invest as much on the technical support side in presales activity.
"So they can close transactions more rapidly because the customer has products they are using and they can rely on technical resources inside SolarWinds to support that on a presales basis," he says.
"We're very committed to much more rapid growth here.
"My goal is for this region to be one of the fastest growing in the entire world. We're really excited about the possibilities, I see lots of upside and I'm really bullish about it."
Related stories
Top stories