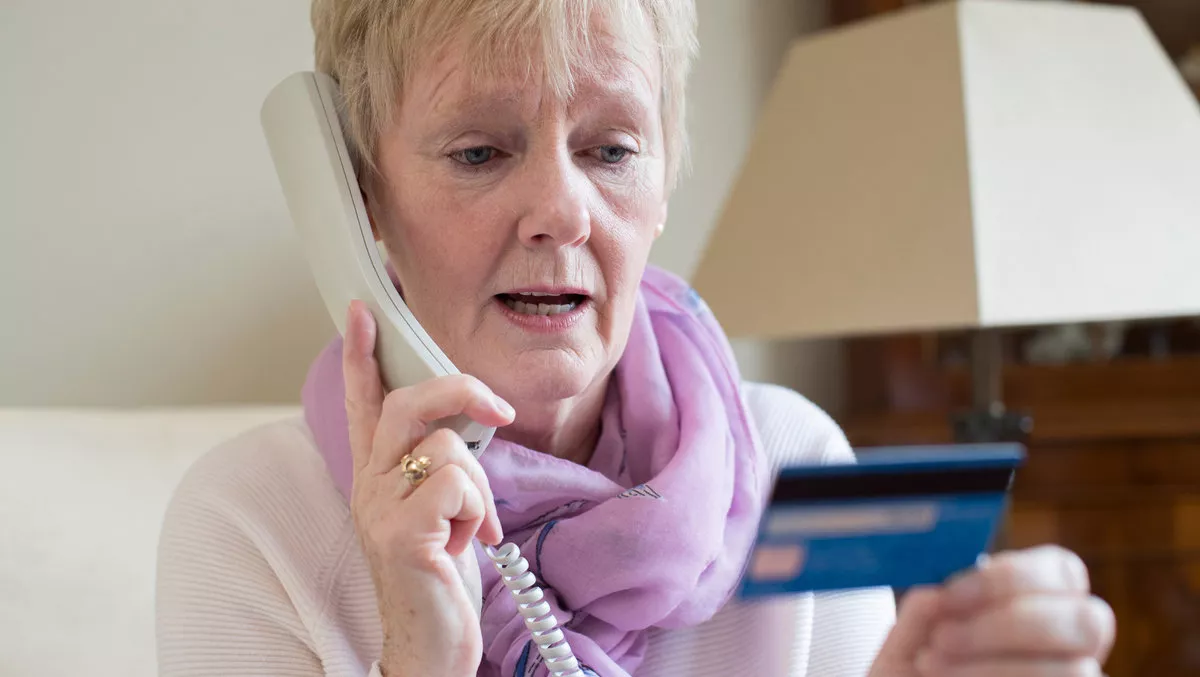 Spark protects seniors from scammers with new home phone
By Ben Moore,
Thu 27 Jun 2019
FYI, this story is more than a year old
Spark has introduced two new products for New Zealand seniors: the first nuisance-call blocking home phone (landline) available in New Zealand; and the cheapest advertised pay monthly mobile plan on the New Zealand market - tailored to the needs of those over 65 years.
Both of the products help strengthen Spark's offering to the senior generation.
Spark product director Tessa Tierney says that by 2032, about 21% of New Zealanders will be aged 65 years and older, and so it makes sense for Spark to work on solutions to address the needs of this age group.
Call Screen is designed to help protect customers from scams and other nuisance calls by allowing them to decide who they talk to by screening incoming calls, thereby reducing the fear of becoming victim to scammers.
While it looks and works like a normal home phone, when an unknown caller rings they are prompted to announce their name and the receiver can decide whether to accept or block the call. However, saved contacts are put straight through.
"Call Screen can help completely block the call from coming through because scammers, unwanted business callers and even auto-dialing machines either cannot or will not record their name. This means the phone does not ring, saving customers time, lessening stress and making them feel more secure," Tierney says.
Over the last few years, the number of phone scam victims has grown considerably with some people losing thousands of dollars after falling for the seemingly legitimate ruses. As avid landline users, many of those who have fallen victim have been seniors.
"In an increasingly digital world, we know scammers are becoming ever more sophisticated in their attempts to rip people off," Tierney adds.
"Spark is continuously working on ways to help empower members of the public to protect themselves against phone scams. Call Screen puts some control back into the hands of the user, letting them decide who they want to talk to and who they don't."
The Call Screen Twin Cordless Phone is available for purchase at $139.99. However, new or existing Spark customers who are over 65 with a SuperGold card, can get a $30 account credit when you purchase Call Screen in store.
You will need to have a landline plan with a provider, and the caller display network feature which Spark is offering for free to Spark landline plan customers who purchase a Call Screen phone.
Two new pay monthly mobile plans tailored for and available to those over 65 years have also been launched by the telco.
The new and affordable Gold plans - Gold Basic and Gold Talker - are designed for the needs of those aged 65 years and older.
"We know that those in the 65 plus age group tend to use less data, calling and texts than other age groups and that seniors are keen to find a plan that is more suited to their needs and kinder on their pockets," says Tierney.
The Gold Basic plan offers unlimited landline minutes and unlimited Spark minutes, another 50 minutes to other NZ mobiles, 50 NZ texts and 100MB of data for $12.99 – making it the most affordable advertised pay monthly mobile plan in New Zealand.
Gold Talker offers Unlimited calling to mobile and landline, 500 NZ texts and 500MB of data for $22.99 – Only over 65's are able to sign up to these deals.
Both plans' data allowances are automatically capped to help users avoid any casual rates being charged if they accidentally exceed their allowance.
Over 65's can also purchase Spark's unlimited pay monthly mobile plans, including the group plan, with a $10 discount.