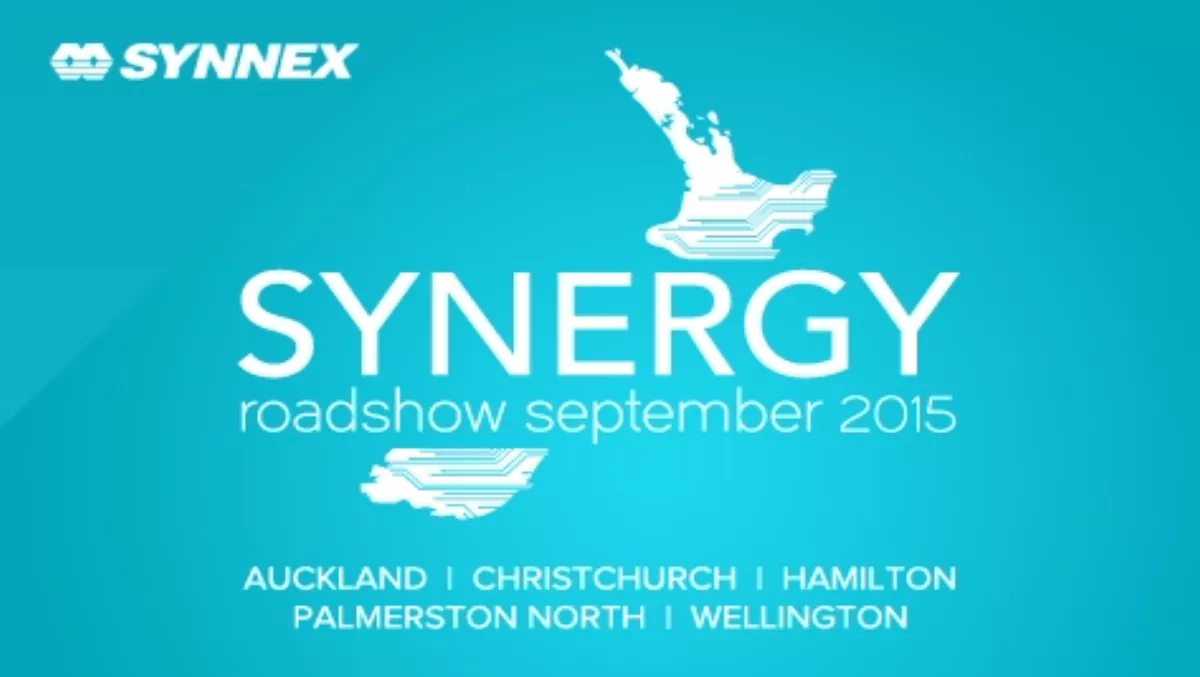 Synnex brings interactive learning for resellers with Synergy Roadshow
Tue, 8th Sep 2015
FYI, this story is more than a year old
By Sean Mitchell, Publisher
Synnex New Zealand takes to the road again this month with its second annual Synnex Synergy Roadshow traversing New Zealand.
The event comes as the distributor celebrates its tenth year in New Zealand and follows the launch of Synnex's new eCommerce portal and ERP system, designed to provide Kiwi resellers with the tools they need to capitalise on opportunities.
Kevin Tang, Synnex marketing specialist, says this year's event will bring together resellers, retailers and system integrators, providing the ICT channel with industry relevant information and solutions.
"Synnex Synergy will empower resellers to uncover opportunities in the market through equipping them with the latest product offerings, from our leading vendor partners," Tang says.
The roadshow will provide interactive learning experiences with the industry's latest gadgets, as well as providing product information and solutions.
Sixteen vendors will be showcasing their offerings, including its newer signings, in Corsair and FSP, along with familiar faces Acer, Asus, Check Point, Eaton, Intel, Lenovo, Microsoft, Netgear and Rapoo.
Also in the line-up are D-Link, Gigabyte, Targus, Transend and WD Internal.
Every attendee will receive a free Targus notebook bag and a Kingston 16GB USB 3.0 Flash Drive 'as an appreciation gift for all the continued support'.
The Synnex Synergy Roadshow kicks off in Christchurch before travelling up the country to Wellington, Palmerston North and Hamilton before ending in Auckland.
Dates and times:
Christchurch - Mashina Lounge Casino, 14 September from 6pm to 9pm
Wellington - Mercure Wellington | 16 September, from 5:30pm to 9pm
Palmerston North - Distinction Hotel | 17 September from 6pm to 9pm
Hamilton - Sky City Hamilton | 21 September 15 from 6pm to 9pm
Auckland - Novotel Ellerslie, 22 September from 6pm to 9pm
Anyone interested in attending the event should register here, with registrations required 'as soon as possible'.