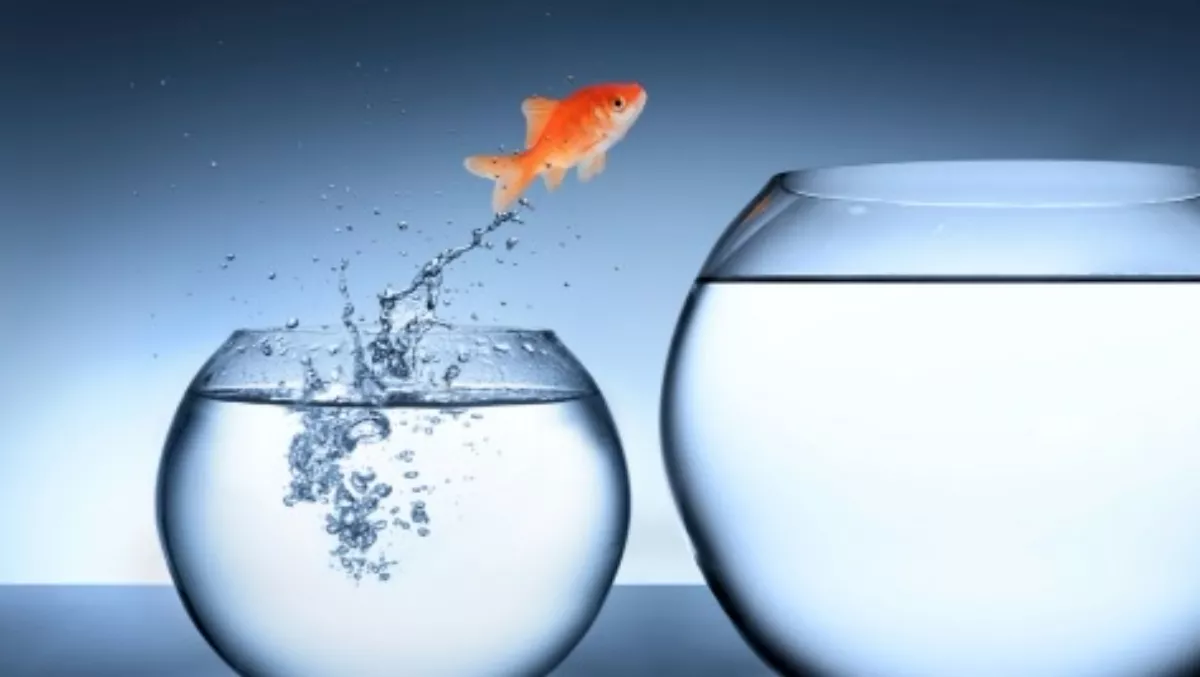 Synnex NZ: New vendors, more headcount and cloud on horizon
By Heather Wright,
Tue 26 May 2015
FYI, this story is more than a year old
Kee Ong, Synnex New Zealand chief executive, is promising 'business as usual' for Synnex New Zealand in the wake of the departure of long serving country manager Richard Harri last week.
But it's 'business as usual' that includes new vendors, additional headcount and more resources – and the promise of a cloud platform on the horizon.
The company has been implementing a new ERP system, expected to go live in early August.
Ong says that system, which rolled out in Australia in 2012 and is also in use in other Synnex operations around the world, will be followed by 'a very powerful B2B portal' which will be the platform for the distributor to offer 'very exciting value add services'.
Those services will form Synnex's cloud play.
"Synnex definitely will move to cloud, and timing wise, I would say quite soon," Ong says.
He says the company has invested 'big time' in its Asia Pacific and worldwide operations to look at how to transact cloud business and how to provide value add into the cloud business or services transaction.
"We will announce it in due course when we have a platform to show to some of the local resellers," he adds.
Ong says a New Zealand representative is likely to be added to a regional team dedicated to the project.
"In every market we need a local champion to bring the know-how and empowerment and enablement to the local community."
He says the distributor is also working closely with Microsoft and other vendors on the project.
Ong says distributors have a major role to play in enabling and empowering resellers with cloud, and providing a transaction platform to enable them to manage their cloud business.
However, he believes many of the 'early adopters' platforms are 'probably too technical' particularly for the SMB market.
"It is very important that it is relevant to your customer's business.
"It is changing business processes, changing capex to opex. Businesses are not able to just move to cloud because they want to move to cloud. They actually have to make some migration adoption to the new way," he says.
"Hopefully [our platform] will have some impact and contribution to the local cloud business offering," he adds.
New agencies
Ong says Synnex New Zealand is already in discussions with several vendors about distributing their products locally.
While he says it is too early to say who the new agencies will be, he says some will build on the distributor's current core range, while some will be 'quite diversified' and in new areas for Synnex New Zealand.
"In IT, you always have to look outside of the square to look at anything new because the products are evolving every day.
"We keep our eyes open to make sure we are not behind in trends."
Ong says the company has a lot of good partnerships with other vendors in other countries and is always discussing how to bring those agencies across to the New Zealand operations.
Additional headcount will be added to Synnex New Zealand in the coming months as the company adds new agencies and new ventures. While no numbers are set, Ong says top of mind, he's expecting around a 10% increase in headcount.
The company currently employs more than 60 staff locally.
"The question for our local HR is whether it is challenging to get the right guy to apply for the right position.
"New Zealand is the same as other countries and has a shortage of skilled workers," he says.
"I think the most important thing is how we get the local talent to step up and also how we can attract more smart operators from the local market to take on the responsibility so that we can provide better value to our partners."
One new employee the company won't be looking for is a new country manager.
Instead, Ong says the local operations will be headed by a management team of seven, who will set the direction for the company locally.
Johnson Ko, who has been with Synnex for five years, has been promoted and has taken charge of the sales, marketing and products teams, Ong says, while Matthew Wu continues to manage the operations side of the business, handling finance and logistics.
Ong too, will spend more time in New Zealand, helping the local team.
He says the New Zealand business 'has a lot of talent' and is in capable hands. New investments coming into the New Zealand operations will help and empower the company to do more locally, he says.
Meanwhile, Ong says Synnex New Zealand's 'experiential' rewards for resellers will continue.
"I am having fun with that as well," he says laughing.
"We are quite active doing that and we are talking about maybe the Rugby World Cup in London.
"The New Zealand activities are a little bit more adventurous, like bungy jumping and fishing… I very much want to join one of those adventures myself."
Looking forward, Ong says he's confident of the future for Synnex New Zealand.
The company has had compound annual growth of 40% since its inception in 2005 and, laughing, Ong says "We would like to keep this number.
"I know it is a bit challenging to do, but the company has been running hot in the last couple of years.
"It's a very exciting time."