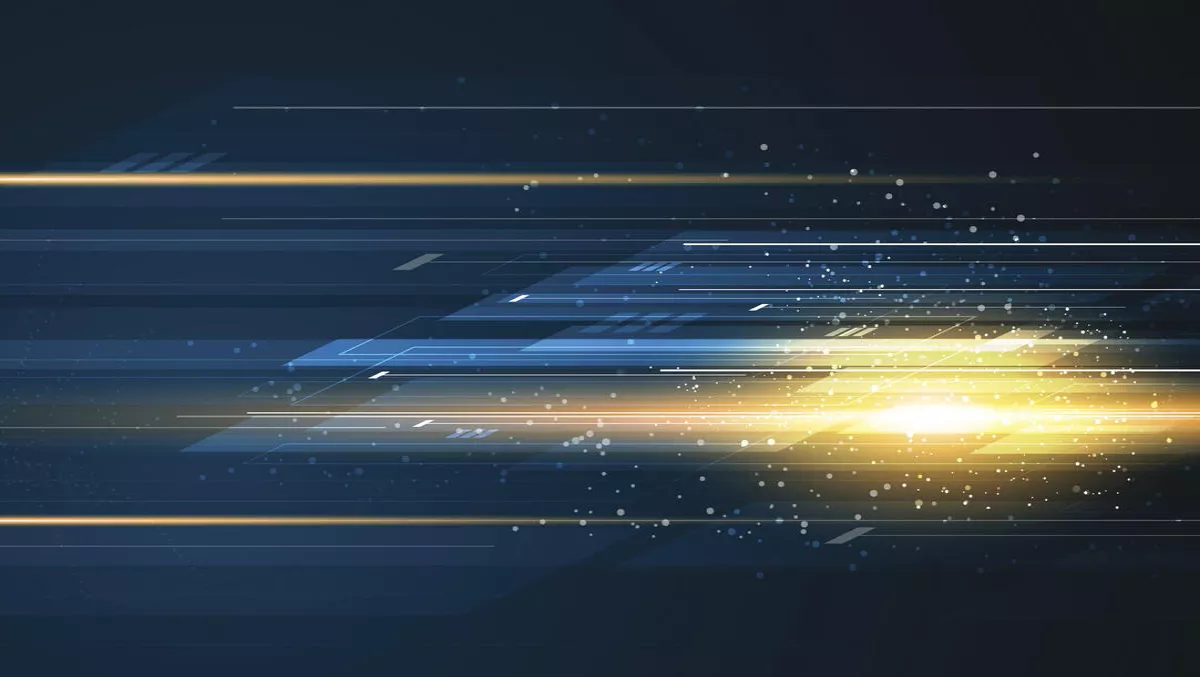 Synology FlashStation FS3017: Fast, affordable all-flash NAS for businesses
FYI, this story is more than a year old
In case you missed it, NAS specialist Synology has recently announced its first flash storage appliance.
The Synology FlashStation FS3017 accepts both solid state drives (SSD) and SAS-based hard disk drives (HDD) to deliver up to 200,000 IOPS (4K) with 24 drive bays for up to 90TB of capacity.
This first all-flash solution from Synology is currently deployed by enterprises such as the Australian-based Mantra Group.
"The storage array has been proven to be more than capable of going toe-to-toe with what would be classed as an enterprise-class all flash array for a fraction of the cost."

Mark Pearce, IT Infrastructure Manager, Mantra Group
We take a closer look at the hardware, and examine some of the capabilities that it offers to small and mid-sized businesses.
Enterprise-grade hardware
The FS3017 is a 2U rack mounted storage appliance with 24 2.5-inch drive bays for SAS or SATA SSDs, or 2.5-inch SAS HDDs.
Under the hood, it is powered by two Intel Xeon E5-2620 v3 6-core processors clocked at 2.4GHz, and 64GB of DDR4 ECC RDIMM (4 x 16GB) that is expandable to 512GB by fully populating its 16 memory slots. For redundancy, the appliance is powered by two 800W power supply units.
On the network front, two 10GbE ports can be configured in either link aggregation or fail over mode. In addition, two PCIe slots are available (Gen3 x 16 slot and Gen3 x 8 slot) for additional network adapters ranging from 10GbE, 25GbE and 40GbE.
Note that the FS3017 is a single controller design that incorporates dual CPUs, and is not a dual controller one. On its part, Synology maintains there is no dual controller solution on the market with its price point.
The company says that the FS3017 offers a dollar per GB cost of US$0.65 with a full system with SSDs installed obtainable for under US$25,000 – making it a viable proposition for even small and mid-sized businesses.
This is not to say that FS3017 is a slouch in reliability, since businesses can deploy Synology-centric capabilities such as Synology High Availability in either active or passive configuration, or make use of automatic failover to ensure uptime. We'll talk more about the various Synology features in the next section.
The Synology touch
As expected, the FS3017 is powered by Synology's highly popular DiskStation Manager (DSM), which means that all the familiar features of the DSM platform are immediately available.
Synology has recently released its latest revision, DSM 6.1, which offers a long host of refinements to its core data storage and backup capabilities, as well as more granular capabilities and packages that makes it more appealing to businesses than ever.
For one, the mature DSM platform offers high availability configuration as well as a host of sophisticated backup capabilities such as Snapshot Replication and Hyper Backup.
In a nutshell, Hyper Backup is a multi-version backup tool that lets you back up data to local or external locations at the block-level with support for incremental backup support and cross-version deduplication.
Moreover, you can also integrate public cloud platforms such as Amazon Web Services (AWS) S3 and OneDrive for Business by leveraging DSM's cloud capabilities.
Additionally, DSM 6.1 comes with quite a few on-premises features for collaboration and productivity. These include a brand-new Word-like collaboration application, a Synology-based shared calendar, and a chat platform to help small businesses save money on third-party collaboration services.
While these service providers typically charge only a few dollars per user per month for cloud services, this can stack up quickly for a mid-sized company of a few hundred employees.
Since these services run entirely on the Synology NAS, corporate information remains safely stored on the company premises but without the cost or complexity of enterprise chat solutions.
One of the most interesting feature of DSM 6.1 would undoubtedly be its ability to function as an Active Directory Server through the Active Directory Server package.
This allows the use of DSM 6.1 as a central platform to manage computers and devices running Synology DSM, Linux and Windows.
The package is powered by Samba – so no proprietary implementation to worry about here – and will support commonly used Active Directory features such as user accounts, group memberships, as well as domain-joining with Kerberos-based authentication and group policies.
Physically, the FS3017 looks very much at home to the rest of the Synology NAS family, and comes with USB 3.0 ports. Coupled with Synology DSM, this means that you can use the ports to ingest data from external USB-based storage devices.
Elsewhere, the hot swappable system fan design lets malfunctioned fans to be swapped without the need for tools.
Finally, system administrators can monitor the FS3017 like any other Synology NAS via SNMP, or make use of the VMware plugin offered by Synology to take application-aware LUN snapshots.
To be clear, the FS3017 offers unified storage capabilities, and is equally at home with block-level iSCSI or NFS and file-level storage (SMB) for various use cases such as big data and virtualisation.
And if your organisation is into sophisticated private cloud deployments, the FS3017 is also OpenStack compatible as a block-level storage device in an OpenStack deployment.
Advanced RAID for SSDs
Making a flash storage appliance is more than just slapping SSD drives into a drive enclosure. One consideration of SSDs technology is the finite number of program-erase cycles that flash memory offers, which traditional RAID setups doesn't take into consideration.
This means that using RAID on an all-SSD system could result in multiple SSD drives being worn out and failing at the same time, potentially resulting in data loss.
Synology worked to address the situation by creating what it calls "RAID F1" that was designed to write more parity bits onto a specific SSD to wear out a system-assigned SSD at a time.
According to a white paper Synology published, RAID F1 is based on RAID 5 and hence offers single-disk resilience to failure. Only a minor tweak was made to achieve this outcome, which in our view is good as complicated or built-from-scratch implementations are far more likely to incorporate nasty bugs.
For those who are more technical, RAID 5 writes parity blocks evenly across all drives by rotating them round-robin style. RAID F1 does the same, but writes an additional parity block on the selected SSD on each round-robin cycle to wear it off faster.
In theory, this means that the impact on performance should only be evident under periods of extremely high number of writes – or during rebuilds. Synology says there is no impact on CPU utilisation between RAID F1 and RAID 5.
Deployment scenarios
What are some usage scenarios for an all-flash storage device? Obvious applications would be organisations that require high IOPS or high throughput storage such as virtualised infrastructure, big data analysis, video production and enterprise applications. Indeed, existing virtualisation environments can expect a big boost in performance by using the FS3017 as a SAN.
For instance, SMBs can leverage the FS3017 to make snapshots on iSCSI volumes holding the images of virtual machines, or to copy backup files from servers over the built-in 10Gbps network link at up to 2,822MB/sec.
The Australian-based Mantra Group have been using the FS3017 over the last several months in its two main data centers for a variety of tasks including time critical database backups and restore validation, their business intelligence systems, and VM replication of production systems.
Organisations looking for larger deployments will be interested to know that Synology plans to support up to two expansion units of the FS3017 for a total of 72 drives for greater storage capacity. The FlashStation FS3017 is currently available for sale.
Related stories
Top stories