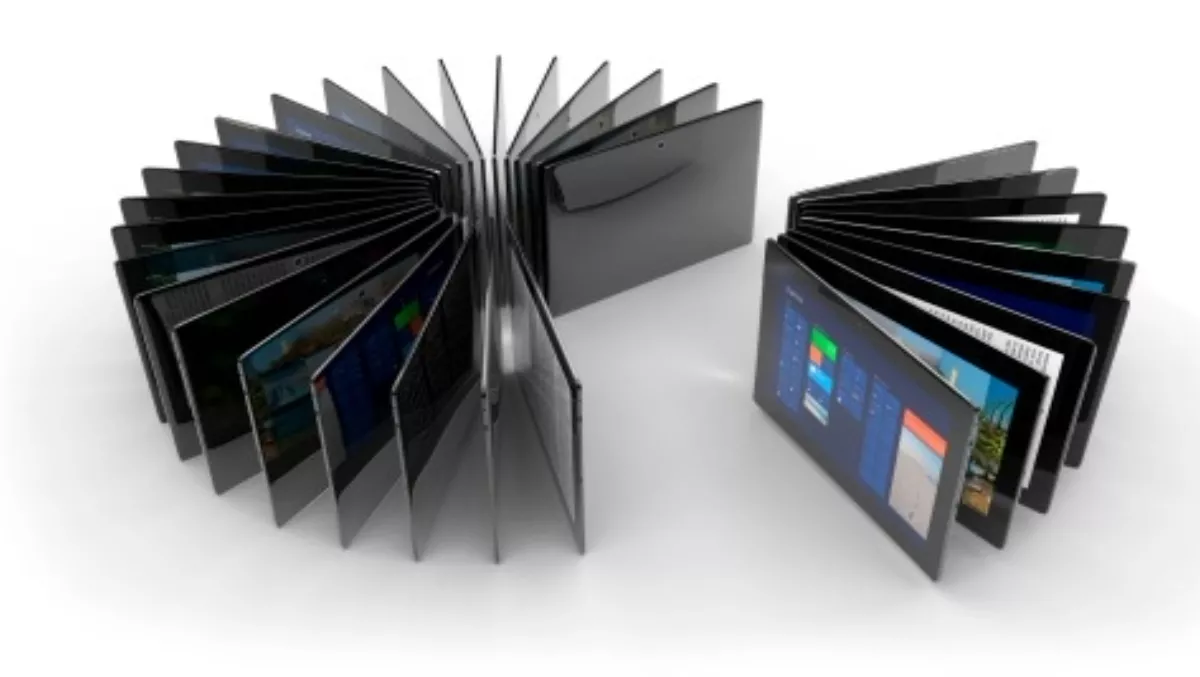 Tablet sales continue to decline, but it's not all bad news
By Heather Wright,
Fri 1 May 2015
FYI, this story is more than a year old
The global tablet market continued to slump last quarter, but despite the second consecutive quarter of decline, industry analysts IDC say there are new growth areas materialising.
Overall shipments for tablets and 2-in-1 devices fell 5.9% to 47.1 million in Q1 2015, marking the second consecutive quarter of decline in shipments.
Jean Philippe Bouchard, IDC research director for tablets, says cellular-enabled tablets are outgrowing the rest of the market, providing an additional revenue stream for OEMs and mobile operators.
"In addition to driving higher usage than Wi-Fi-only tablets, cellular-enabled tablets also help position the segment as true mobile solutions rather than stay-at-home devices," Bouchard says.
For the resellers, retailers and vendors alike, the cellular-enabled tablets also increase the average deal value.
Apple continued to lead the segment, despite five consecutive quarters of negative annual shipment growth, and shipped 12.6 million iPads in the first quarter to take 26.8% of the market. However that's a 22.9% decrease when compared to the same period a year ago.
Earlier this week Apple announced its latest, blockbuster, financial – recording record second quarter results of US$58 billion in revenue and a net profit of US$13.6 billion, up from US$45.6 billion and $10.2 billion a year ago.
The only area of decline for the vendor came in iPads which accounted for around US$5.4 billion in sales a figure that means for the first time ever, Mac revenue has surpassed that of the iPad.
IDC says iPads are suffering from the success of the new iPhone and to a lesser extent of the Mac product line.
The analyst firm is expecting Apple to record negative growth until the iPad portfolio is 'significantly refreshed', either with the expected increase in screen sizes or by introducing a dedicated version of iOS for its tablet lineup.
Preliminary data from IDC's Wordwide Quarterly Tablet Tracker shows Samsung maintaining second place in the market, with 19.1% share, despite a significant 16.5% decline in shipments.
IDC says it expects the Korean vendor to benefit from the market shift to connected tablets, given the company's mobile expertise and carrier relationships.
Lenovo came in third with 5.3% share, and was one of the few tablet vendors to continue to see growth. IDC says the vendor's wide range of products, including plenty of low-cost offerings, are proving popular in a growing number of regions and the brand performs well in the adjacent PC and smartphone markets.
Asus (3.8%) and LG (3.1%) rounded out the top five positions.
Asus launched its new Transformer lineup in February, but recorded less than expected growth for Q1. However, IDC says the new Chi devices have been well received in developed markets and in emerging markets the company's Fonepad 7 continues to gain traction as demand for voice capabilities grows.
Ironically, it was LG – who not that long ago exited the tablet market due to the poor performance of its original Optimus Pad – who saw an impressive 10% growth over Q4 in a market that declined 38% quarter over quarter.
That growth saw LG capture a spot in the top five worldwide, with IDC noting that since returning to the tablet business in late 2013 the company has been able to leverage its relationship with US telcos and is benefiting from carriers' strategy to bundle connected tablets with existing customers.
2-in-1's shine bright
But while the tablet market might be in decline, 2-in-1's are 'certainly a bright spot', Jitesh Ubrani, IDC senior research analyst for the Worldwide Quarterly Tablet Tracker says.
"While 2-in-1, or detachable, still account for a small portion of the overall market, growth in this space has been stunning as vendors like Asus, Acer and E-Fun have been able to offer products at a fantastic value, and vendors like Microsoft have been able to drive growth at the high end with devices like the Surface Pro 3."