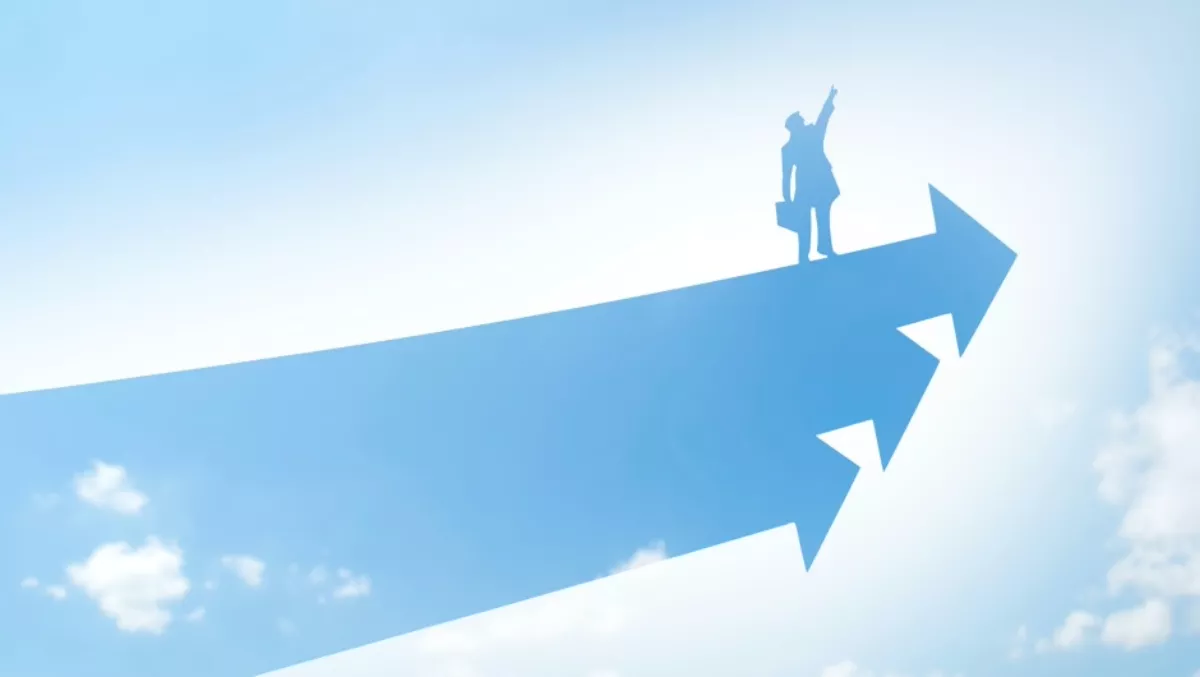 Take the guesswork out of virtualisation with Cisco and Nimble Storage
FYI, this story is more than a year old
Enterprises large and small are looking to deploy business-critical applications, including virtual desktop infrastructure and private clouds in the most cost-effective and flexible manner possible. With today's fast-growing data center needs, IT organisations often face challenges with performance, deployment times and other issues that impact their return on investment.
Nimble Storage's pre-validated SmartStack solutions with Cisco and ecosystem partners - including Citrix, Microsoft, Oracle and VMware - help IT tackle data center infrastructure deployments. These joint solutions can be quickly deployed, are easy to manage and deliver the performance and capacity that customers demand.
"Cisco Nimble Storage SmartStack solutions provide an initial lower cost with reduced complexity and storage footprint, while also providing the ease to adapt to changing business requirements," says Troy Stairmand, Dicker Data Nimble Storage product manager.
Some of the benefits of Nimble Storage Smart Stack include:
Accelerate your deployments - Cisco and Nimble Storage have developed pre-validated solutions to help customers quickly deploy infrastructure with minimal risk. All compute, network, storage and desktop and server virtualisation components work together out of the box.
Low-touch, high-performance operations - By using predefined templates for provisioning and leveraging modular building blocks for scaling, the joint platform simplifies initial provisioning and the ongoing maintenance. Cisco UCS Manager and the virtualisation management solutions provide powerful, yet intuitive ways to keep the end-to-end virtualised infrastructure running optimally.
High Performance - Nimble Storage arrays with Cisco UCS servers deliver the adaptive performance to handle rich virtualisation functionality in a compact footprint. This, along with each virtualisation partner's provisioning services allows IT to maintain a positive user experience through periods such as boot/login storms, patch operations and upgrades.
Greater Consolidation - Whether for desktop or server virtualisation, each virtualisation partner's management solution frees up IT organisations from the rigors of desktop creation and inefficient deployments by centralising the efficient provisioning of virtual desktops and servers. IT organisations can see 30 to 75 percent reduction in their data footprint and as much as 50 percent reduction in the physical foot print compared to traditional solutions, with no end-user impact.
High Availability: Cisco UCS and Nimble Storage arrays both incorporate redundant components, with no single point of failure, along with proactive monitoring and reporting. These features complement Nimble Storage snapshots for instant backups and fast restores.
With storage, comes enterprise storage administrators, who perform a wide variety of disparate tasks. They are responsible for monitoring and reporting, maintenance and support, risk assessment and alerting, as well as forecasting and planning for all of the organisation's storage arrays. But with the majority of today's storage management solutions, these tasks are unconnected, manual and cumbersome.
InfoSight completely redefines the storage management and support experience with an innovative and unique approach to the storage lifecycle built upon powerful data sciences. InfoSight integrates, automates, and substantially simplifies storage administrative tasks, ensuring the optimal health of all Nimble Storage arrays. Built on powerful deep data analytics technologies, the centralised InfoSight Engine monitors all Nimble Storage assets collectively from the cloud.
"Nimble storage's InfoSight reduces the downtime of your network by providing proactive maintenance and management," says Stairmand.
By adopting a modular building block approach of integrating compute, fabric, storage and virtualisation into a single architecture, IT can start small and independently scale horizontally or vertically to large deployments, supporting thousands of virtual desktops and hundreds of virtual servers as needs grow.
Get Started Today
Cisco and Nimble Storage have created validated solutions for virtual desktops and servers that are cost effective and easy to manage and scale. This prescriptive solution takes the guesswork out of virtualisation planning and validation, helping large and small IT organisations accelerate the move to a virtual desktop environment.
For more information on Cisco Nimble Storage solutions, click here.