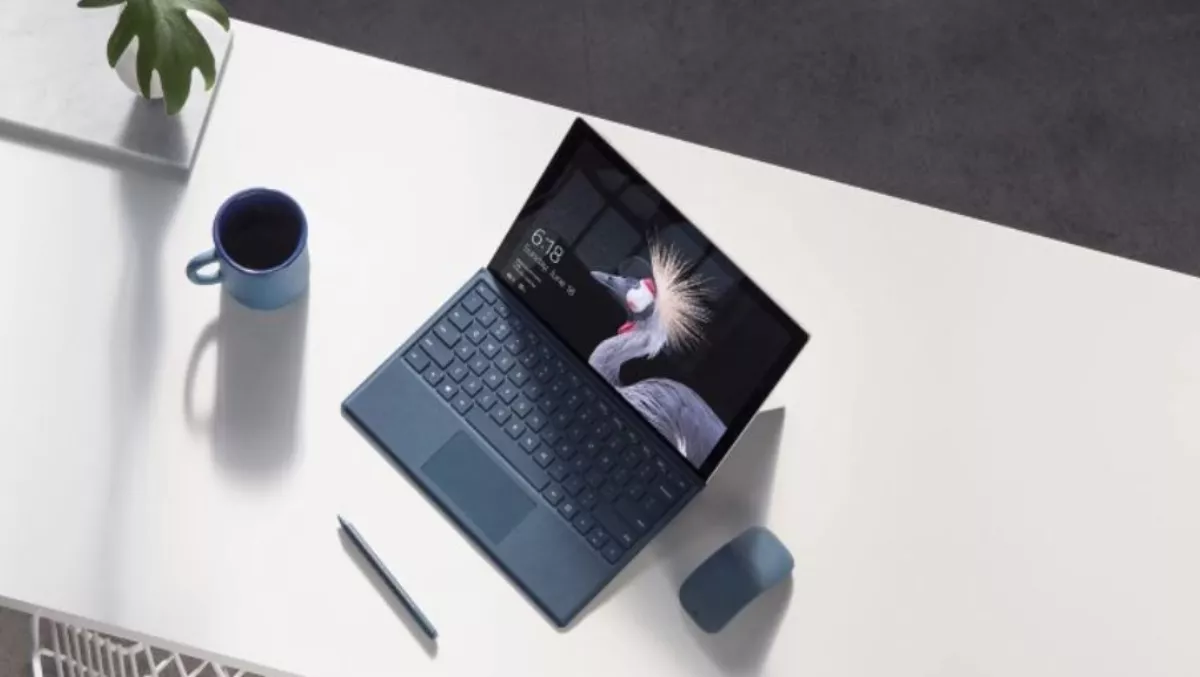 Take a walk down Everyday Lane: Microsoft's Elevate event
FYI, this story is more than a year old
I recently had the opportunity to talk to Joel Holmes, Microsoft commercial device channel partner lead and Riki Plester, Microsoft partner development manager, Surface, about their upcoming partner event called Elevate, during our interview we discussed what partners can expect to see at this exciting new event.
To start us off tell me more about the Elevate event and what partners can expect to see?
Joel: Elevate is designed to be an experience for partners, to demonstrate what a modern workplace could look like in some real New Zealand based scenarios.
We wanted to explore how people in modern workplaces and in different business sectors really 'work'.
Elevate is an event where people can interact with the technology in a series of simulated work environments, to show how different job profiles, for example, a designer, a lawyer, or a team leader, working in different industry sectors, could use Microsoft's technology in their own way.
The expectation there is to help inspire partners, to show them how they could build practices using Microsoft technology to provide solutions to their customers.
Riki: The only thing I would add is that this is the first Microsoft event that is showcasing the full Microsoft modern workplace solution - combining our software with Modern Windows devices.
That means we're showcasing the full range of Microsoft technology from our cloud solutions right through to the endpoints that the customers actually use, be that Microsoft Surface or one of a wide array of awesome Windows-based devices from our partners.
Regarding Surface, will the whole range be on display?
Riki: So from a Microsoft Surface perspective, yes we will have all of the Surface devices on display across the various different workplace scenarios. However, this event is designed to showcase the full range of Modern Devices being used in different environments that allow people to work in the most productive way possible.
What are some big highlights or reveals you can allude to?
Joel: A highlight for me is having Be. Accessible presenting at Elevate. Be. Accessible is a social innovation agency focused on realising the social wellbeing and economic possibilities of a fully accessible, wholly inclusive Aotearoa. In my humble opinion, the opportunity of a fully accessible Aotearoa is vast. If we limit the ability of all Kiwis to work in our businesses, we truly lack a holistic perspective of New Zealand industry. Our partners and customers that deliver solutions driving full accessibility and diversity may find themselves leading the way.
On the software side, there will be a focus on the new Microsoft 365 Frontline SKU's?
Microsoft 365 F1 is designed for workers who haven't had full access to a Microsoft set of technologies before - retail workers, factory workers, remote workers, and so on.
We'll showcase the capabilities Microsoft can bring to those users. This new product could capture a large part of the untapped market for partners, and help customers really streamline their businesses, and reduce overheads involved in manual processes.
What the key features that integrate the device range into the modern workplace?
Riki: I think the modern device is crucial for bringing the best out of a workplace because it allows users to work in a way which best suits their style.
The mobility factor - the ability to work from anywhere - is becoming more and more important to millennial hires and in fact most workforces.
Devices are lightweight and portable as well as touch and pen-enabled, which allows the user to collaborate with others and take notes naturally. Ultimately this drives greater creativity in their day to day tasks.
Probably the last key aspect is security, now that devices can be used for work anywhere businesses have to ensure that their important company data is safe on both company-owned and personally owned devices.
The combination of the modern device and M365 can ensure that both the company and user can rest easy that data stays where it should be, and doesn't fall into the wrong hands.
Will the partners be able to get some hands-on time with the device range?
Riki: Yes, the concept of the event is that partners and customers can take a walk down Everyday Lane. As partners explore the different working scenarios there will be opportunities for them to get hands-on with a range of devices, learn about the latest M365 tools and features, ask questions of the presenters and discuss how these can be included into their current business or practice.
The whole day is designed to be an interactive event but we will still begin with a keynote that outlines the Modern Workplace vision that Microsoft leads with.
In addition to this, we'll have great food, great prizes (including a trip to Inspire in July) and lots of senior members of the IT industry to interact with on the day!
If you want to take a walk down Everyday Lane you can click here to sign up for the event.