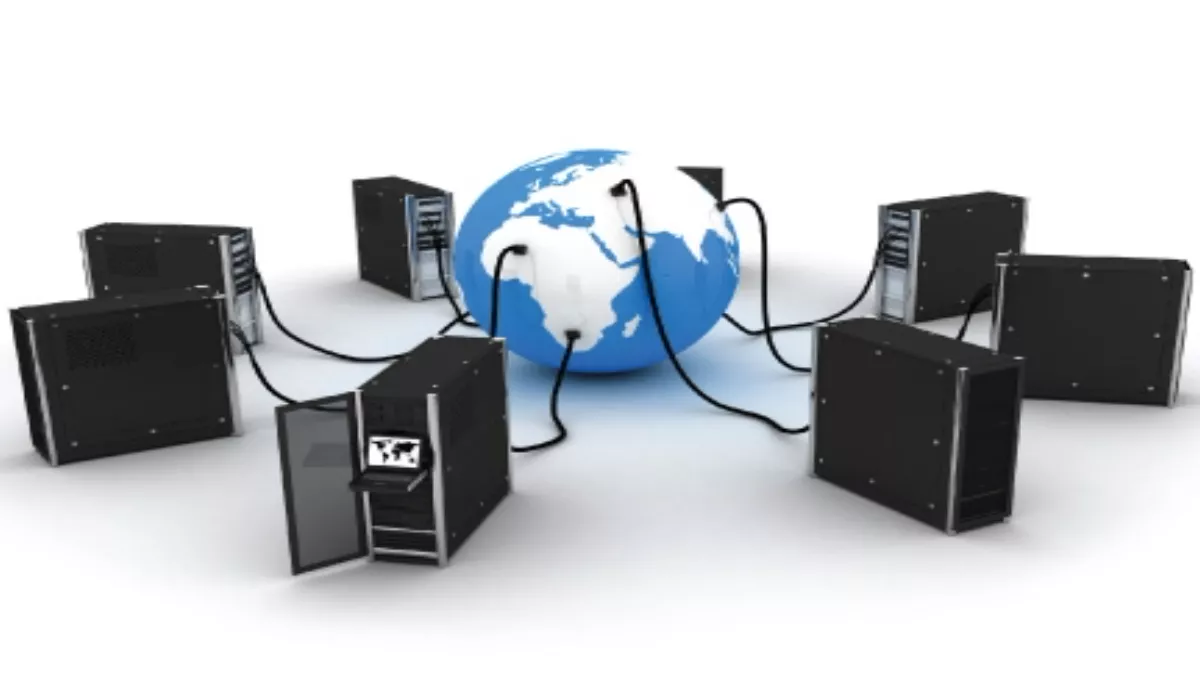 Taking virtualisation beyond the server
Fri 23 Nov 2012
FYI, this story is more than a year old
New Zealand is one of the most virtualised nations in the world. But what does that mean for the reseller channel? Heather Wright gets the views of some experts.
Kiwis have taken to virtualisation like ducks to water. As quick as you could say hypervisor, we jumped in and became the second most virtualised nation in the world.
But if server virtualisation has been a no-brainer, both for resellers and for customers looking for the undeniable benefits the technology brings, the road ahead may be less defined.
Matthew Oostveen, IDC head of research, says he's re-verified it, and indeed, New Zealand is second only to Australia in virtualisation uptake, while VMware says for its business ANZ is the most virtualised 'and New Zealand is more virtualised than Australia, so by default it's the most virtualised in the world in VMware's business'.
But despite the high uptake – which in reality refers primarily to server virtualisation – Oostveen says we still have a long way to go in 'sophisticated' use of virtualisation technology.
"We have essentially just used hypervisor technology to disassociate the operating system from the hardware underneath and to consolidate, implement and deploy more efficient hardware technology."
John Brand, Forrester Research vice president and principal analyst, has a similar view, with Forrester estimating that 80-85% of organisations are adopting virtualisation as a simple consolidation platform when upgrading their data centres.
"Only around 10-15% are making any use of the Virtualisation as a Platform features (VaaP). Even fewer have expanded to virtualising other workloads or data centre infrastructure, for example network, application, storage or desktop."
Brand says there is a challenge in moving from a simple hypervisor management environment to a full VaaP scenario.
"The majority of organisations are nowhere near ready to fully utilise the virtualisation platform capabilities as they exist and adoption has been much slower in that regard than anyone probably predicted.
"It may be a case that organisations are waiting to see what will happen with their application portfolios before deciding how much more they want to invest in virtualisation, beyond simple consolidation of physical and virtual machines."
However, he says there is an increasing recognition that there are greater benefits to be gained by using VaaP features such as workload management, private cloud agility, charge back and other automation related features.
"The problem though is that very few organisations are fully adopting these capabilities. The majority of effort in the early stages of virtualisation projects at least, is simple provisioning of servers and services – and in some cases, deprovisioning, though this again is far less likely."
Oostveen says it's time to start looking at the likes of charge-back and metering and taking advantage of the portability of workloads allowed by virtualisation.
"And this is where the channel fit in. Because virtualisation on the server layer is fairly complicated stuff. It's not the usual way of doing things with hardware, an operating system and applications. Now we have one server, a hypervisor, multiple operating systems and a multitude of applications sitting on top.
"Customers need the assistance of the channel to take advantage of more sophisticated use. It's up to the channel to help their customer base come along on this tech journey."
He says the next step is metering and charge-back, though he acknowledges that while the technology is available, 'it takes a lot of gall' to implement charge-back and tell the chief executive exactly how much IT they're using 'and here's your invoice'.
"So instead, people are doing what we call show-back, showing, or demonstrating, the cost to educate a company on how reliant they are on the technology."
From there, he says, it's a short step to self provisioning and automation. "And then, you have to ask, are you on the precipice of private cloud? And I think the answer is yes. Virtualisation is a carrier mechanism to take organisations on the journey to cloud."
Famous five
Tim Dacombe-Bird, VMware New Zealand manager, says the vast majority of VMware's customers are 'very heavily virtualised'. "But it's not a case of 'We're done', we're seeing ongoing demand," he says, noting that there are still key areas for growth.
"There are five areas we look at." First up is virtualising more of the x86 fleet. VMware estimates that the top 125 customers in New Zealand are 70-75% virtualised.
"So what about the other 25%?" Dacombe-Bird says. Next comes virtualising legacy platforms and business critical applications. "Then the two last areas are around cloud, automation of the environment and better management of the environment."
Dacombe-Bird says customers are looking for agility to help them respond to business and regulatory forces.
"Every end-user we talk to is talking agility a lot."
VMware recently unveiled an updated cloud management portfolio, including enhancements to the management products in the VMware vCloud Suite to better align with software defined data centres.
Charles Clarke, Veeam pre-sales manager APAC, says he's increasingly seeing New Zealand organisations opting to buy applications built for virtualisation, rather than legacy tools.
But that apparent acceptance of virtualisation is juxtaposed against nervousness around virtualising absolutely everything, with companies still wedded to legacy methods and processes, he says.
"They're thinking twice before moving mission critical services into virtual environments.
"Part of the opportunity is for the reseller to understand this is a new day, a new dawn. It has been for a while. This is not bleeding edge anymore. Channel partners can help organisations understand how to virtualise complex applications."
Clarke says Veeam is seeing a lot of customers looking at VDI implementations. "It's still to become prevalent, but as organisations look to offset down-time or undertake disaster avoidance strategies, VDI can be a key element.
He says the current demand for disaster recovery is providing an opportunity for resellers and systems integrators to talk virtualisation, and cloud, as part of the general disaster recovery conversation.
That's a view shared by Dacombe-Bird and by Bradley Borrows, Microsoft New Zealand business group lead server and tool, who says disaster recovery is driving virtualisation, cloud and outsourcing adoption rates.
Borrows says Microsoft is seeing plenty of momentum in the market. He says those that virtualised in the first wave are now ready for a 'refresh' and virtualisation 2.0, but at the same time there are still greenfields waiting to be tapped.
Microsoft recently launched Server 2012, claiming it to be the world's first cloud-optimised operating system. Borrows says the company today is very different than it was six months ago, with Server 2012 'a fantastic product to compete with VMware'.
"We have had a lot of enquiries from enterprise organisations. We're not telling you to rip out VMware. But Server 2012 is an opportunity for resellers to go in and talk to customers about putting it in to manage devices.
"BYOD is a hot buzz word at th moment and it's one of the best ways to have conversations with organisations.
"It's an entry point to go in and talk to customers. Then when they need a refresh they can save [the VMware renewal costs]."
Into the cloud
Forrester's Brand says resellers will gain 'some upside' as organisations move beyond basic virtualisation management. "However, it's the SIs that stand to gain the biggest benefit.
"As organisations move from basic virtualisation as a consolidation initiative to becoming the underpinning of the next generation of technology infrastructure, we'll see a lot of new services being required.
"The vast majority of organisations have so far tackled cloud computing as very separate initiatives. But as their cloud computing strategies begin to mature and evolve, we'll see many more organisations realising they've taken a very tactical approach to virtualisation – which will cost them dearly in the long run.
"Those organisations who have had a strong vision and strategy for virtualisation to date will have the greatest chances of success and manage to enable the next wave of technology management features much more easily.
"Others will continue to struggle with a very piecemeal approach to infrastructure provisioning including application management, security, mobility, enabling big data and so on."
All those spoken to agree that as companies continue to look to get IT expenditure off their books, virtualisation is a fundamental tool in the move from on-premise to off-premise, be it cloud or outsourcing.
"But it's a journey and it's a very incremental one," says Oostveen. "The channel and reseller business in New Zealand need to straddle the chasm of the business perspective and technological realities.
"We have a bifocating market, with economies struggling and increasing demands on technology with mobilisation, cloud, big data, virtualisation.
Channel partners who can help customers build that bridge and put technology in that solves critical business issues will be the ones who make money in the next 12-18 months."