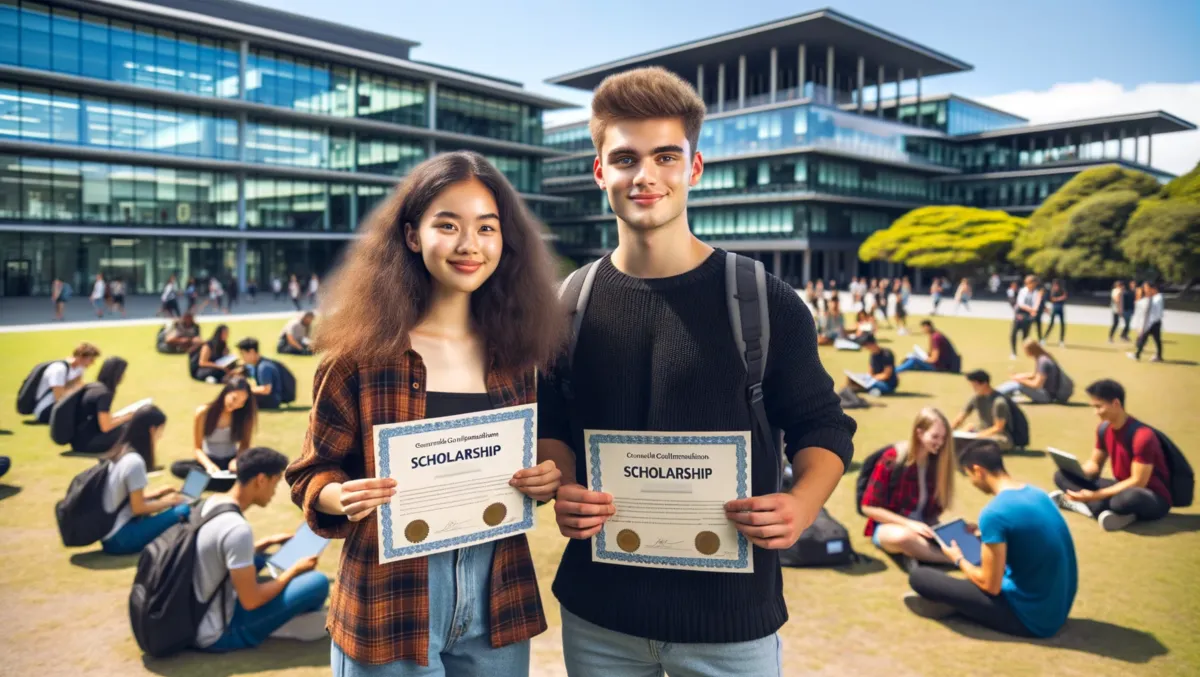 Tax Traders awards Cultivate Technology Scholarship to two promising students
Fintech company Tax Traders has announced the recipients of its Cultivate Technology Scholarship, a program aimed at supporting school leavers who encounter obstacles to tertiary education in science, technology, engineering and mathematics (STEM) fields.
Now in its second year, this scholarship has been awarded to two recipients, Paetin Huch, an aspiring video game developer, and Munro Portinari, who has an interest in cyber security.
Nicola Taylor, Co-Founder of Tax Traders, says: "We started this scholarship in order to help level the playing field for those continually underrepresented in the tech sector because we need people with diverse backgrounds in order to build tech that serves everyone."
Paetin Huch, who hopes to explore her Māori and Samoan cultures through video game development, created her first mobile app at the age of 10. She is not only excited about what this opportunity means for her personally but also the positive effects it will have on her family.
Huch says: "This scholarship is not only a huge help to me, but to my family as well. Having this opportunity means that I can attend university, pursue my dreams in technology and be able to support myself along the way. I'm excited to get started and start working towards my goals thanks to Tax Traders."
Munro Portinari, the other scholarship recipient, is eager to delve into a career in cyber security with a particular focus on the intersection of national security and cyber defence.
Nicola Taylor reinforced the significance of diverse inputs in the tech industry, stating: "When there's diversity in tech, we all win. We solve problems faster and build better technology when we have a range of perspectives around the table. Diversity in thought leads us to better innovation, ideas, and outcomes for all."
Both scholarship recipients will independently receive support customised to their needs. Huch is in line to receive a NZD $30,000 scholarship spanning over three years, with Portinari set to receive an NZD $10,000 scholarship with a supplementary technology package. Along with these perks, they get to be part of the Tax Traders team via an internship opportunity and will be offered mentoring, support, and coaching.
Becki Butler, Chief Marketing Officer at Tax Traders, says: "We were blown away by the calibre of applicants this year. These are young people who are motivated by social impact, are actively interested in the issues facing society, and are committed to improving our world."
"This year's recipients embody what it means to push through adversity to do incredible things and we are looking forward to following and supporting their journeys through university and beyond."
In its inaugural year, 2022, the scholarship was awarded to Toma Mirchevska, an engineering student at the University of Auckland, and Fusi Mataele, an Information Technology student at Manukau Institute of Technology. As a certified B Corp, Tax Traders remains committed to harnessing the power of business to effect societal good, an ethos at the heart of its annual Cultivate Technology Scholarship, launched in conjunction with Taxlab.