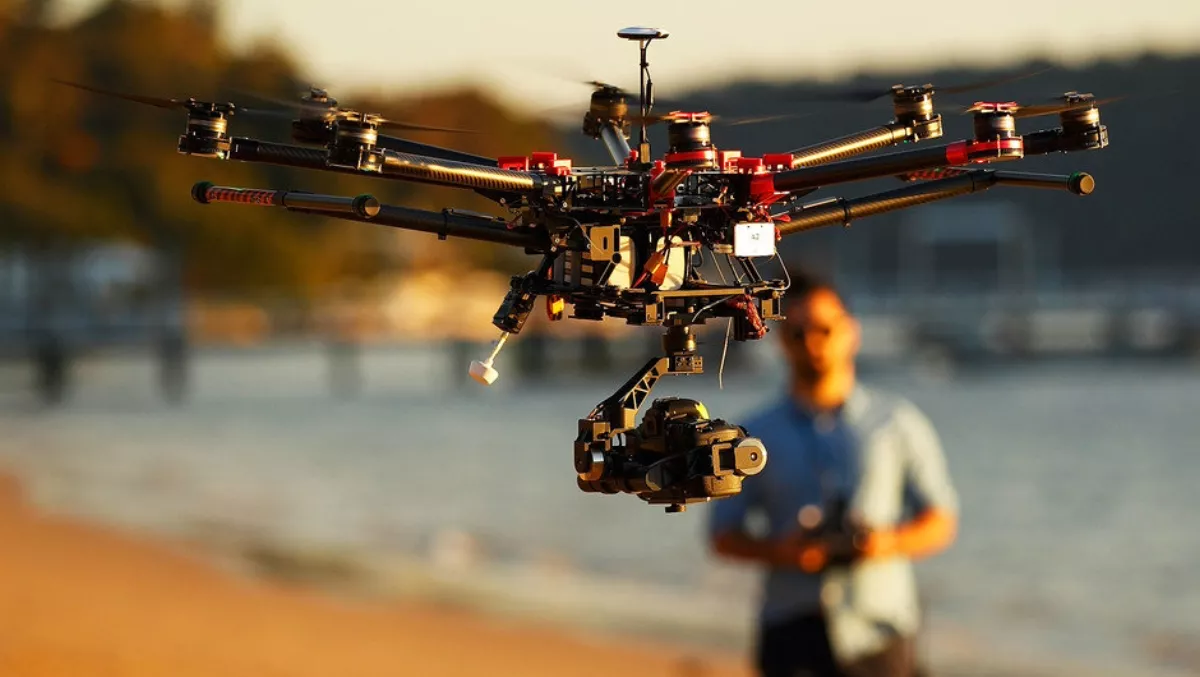 The Kiwi company driving commercial drone tech growth
FYI, this story is more than a year old
Innovative Kiwi drone technology company Dotterel Technologies is geared for growth, focusing on commercial applications of its products.
The company has announced an oversubscribed capital raising round, the appointment of a new director and a partnership with the Massachusetts Institute of Technology (MIT).
The capital raising, led by Sydney‐based venture capitalists and tech start‐up specialists, Jelix Ventures, raised NZ$1.06 million and attracted investors from the US, Australia and New Zealand. The oversubscription follows an NZ$500,000 funding round last year.
Dotterel has pioneered innovative noise reduction technology and clean audio recording solutions for drones and has wide commercial applications, including in the security and screen industry sectors.
Co‐founder Shaun Edlin says the new capital will be used to drive its IP strategy, product and business development, as well as recruitment of key staff.
"We're developing the next iteration of products to showcase to key potential clients," Edlin says.
"We are still in the early stage of commercialisation but we have several high profile commercial projects underway and we're confident we will have some exciting news to impart to the market next year.
Dotterel has also attracted top executive, angel investor and tech start‐up mentor Ian Davis to serve on its Board as a director.
Also on the Board are Dr Sean Simpson, founder of biofuels giant LanzaTech, and Brett O'Riley, former ATEED chief executive.
Among the new investors who participated in the capital raising are K1W1, University of Auckland's Inventors Fund and David Weekly, a prominent US expert and investor in drone companies.
"Having investors such as Jelix and Weekly onboard is great for Dotterel, as it raises our visibility and credibility in the important Australian and US markets," says Edlin.
"Getting Ian Davis is also a small coup for us as it will extend our capability in terms of governance and leadership, as well as increasing our standing in the market.
The company has also partnered with MIT, which is now funding the placement of top aerospace students at the company as interns, a development which Edlin says will deliver long‐term benefits.
"These are the top students who are turning down opportunities at Lockheed Martin to come and work with us," Edlin adds.
"They're getting the opportunity to assist on R-D projects where they are engaging in some of our leading‐edge, blue sky research that will eventually lead to our next iteration of products.
"It's an exciting time for Dotterel right now as we're first to market with our noise reduction and safety shroud technology and we aim to enter commercial arrangements with big players in our markets in the next year.