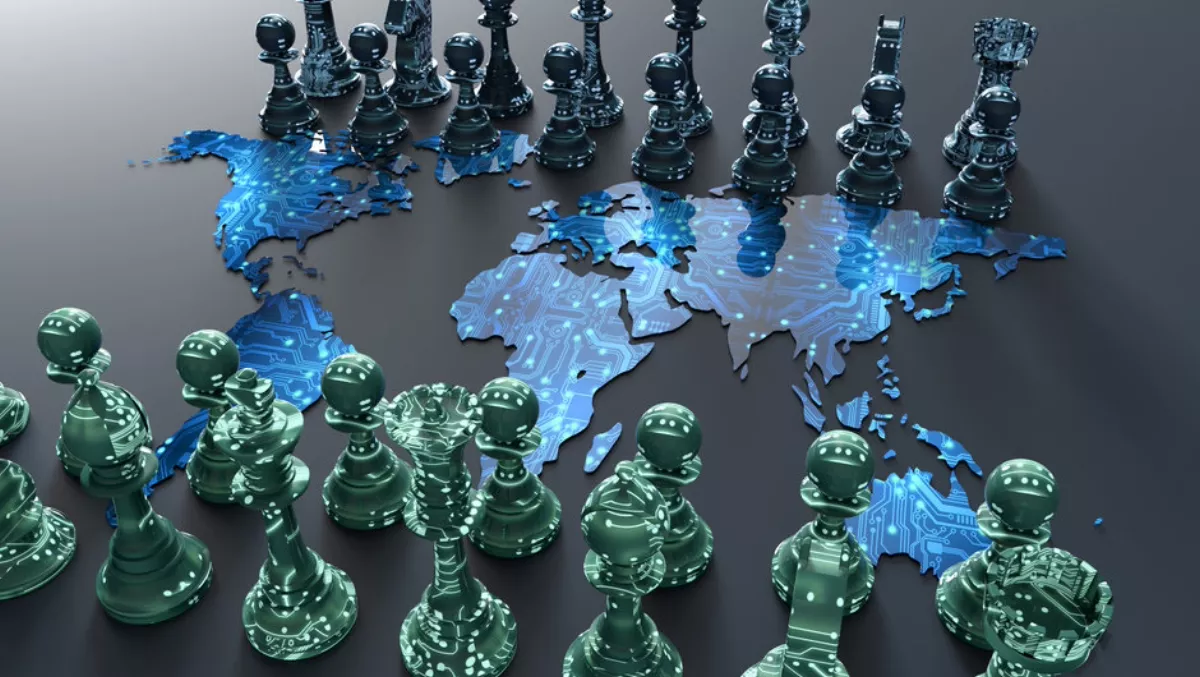 The smartphone wars continue as shipments decline
FYI, this story is more than a year old
According to preliminary data from IDC's Worldwide Quarterly Mobile Phone Tracker, smartphone vendors shipped a total of 355.2 million units during the 3Q18, a year-over-year decline of 6%.
This was the fourth consecutive quarter of year-over-year declines for the global smartphone market, which raises questions about the market's future.
IDC maintains its view that the market will return to growth in 2019, but at this stage it is too early to tell what that growth will look like.
While the overall smartphone market has declined for four straight quarters, two things stand out as major factors in the third quarter.
First, Samsung - the largest smartphone vendor in terms of market share, accounting for 20.3% of shipments in 3Q18 - declined 13.4% year-over-year in the quarter.
And second, China - the largest country market for smartphone consumption, accounting for roughly one third of global shipments - was down as well for the sixth consecutive quarter.
Samsung continues to feel pressure from all directions, especially with Huawei inching closer to the top after its second consecutive quarter as the number two vendor.
In addition, growing markets like India and Indonesia, where Samsung has held leading positions for many years, are being changed by the rapid growth of Chinese brands like Xiaomi, OPPO, and Vivo.
Meanwhile, China's domestic market, which represents roughly one third of all smartphones consumed, has been in decline since the second quarter of 2017, and 3Q18 was the sixth consecutive quarter where the market sees contraction.
"The race at the top of the market continues to be a heated one as Huawei once again slipped past Apple to the second position," says IDC Worldwide Quarterly Mobile Phone Tracker research manager Anthony Scarsella.
"Although Huawei may have beat out Apple in Q3, the holiday quarter could have Apple as the market leader thanks to the launch of three new bezel-less devices. No matter who leads in the overall market the holiday quarter should be an exciting one with a wide selection of new flagship devices available.
"With the new iPhones, Mate 20, Pixel 3, V40, Note 9, and OnePlus 6T, we can expect consumers will have a plethora of options when upgrade time approaches. The vast selection of high-priced handsets should move ASPs in a positive direction come next quarter."
Apple's newest iPhones helped push third quarter shipments to 46.9 million units, up 0.5% from the 46.7 million units last year.
Older iPhones, such as the 6S, 7, and 8, all received price cuts late in the quarter, which will balance the iPhone portfolio across all price tiers for the holiday quarter.
The older SE and iPhone X from last year have been dropped from the Apple line-up.
The fourth quarter will include shipments for the vastly popular iPhone XR, which have not been counted in IDC's Q3 figures.
Xiaomi once again grew its share to a new company high capturing 9.7% of all smartphones shipped worldwide in 3Q18.
Xiaomi continues its global expansion with market share gains in countries where it has been growing it presence, including New Zealand where it is set to open its flagship Mi store this month.
Its Redmi 5A, Redmi 5 Plus, and Redmi Note 5 have continued to do well, with the newer Redmi 6/A/Pro successors ramping up quickly.
OPPO like Samsung saw shipments decline year over year, although on a much smaller scale.
Despite that, OPPO remained the number 5 vendor in terms of market share with 29.9 million shipments in 3Q18, down 2.1% from a year ago.
Like a few of its competitors that continue to climb the smartphone ladder, OPPO is beginning to gain global attention for some of its newer flagship devices that have come with highly marketed launch events.
Designs on the Find X and R17 products are raising the bar for OPPO, and in return they are continuing to see their user ASPs increase.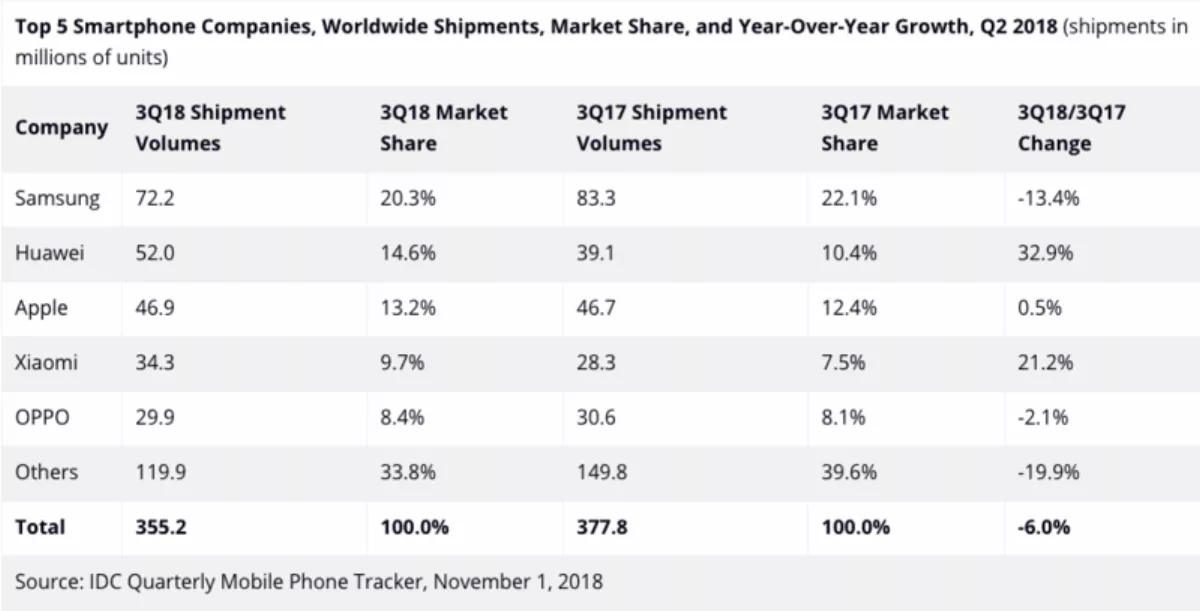 Related stories
Top stories