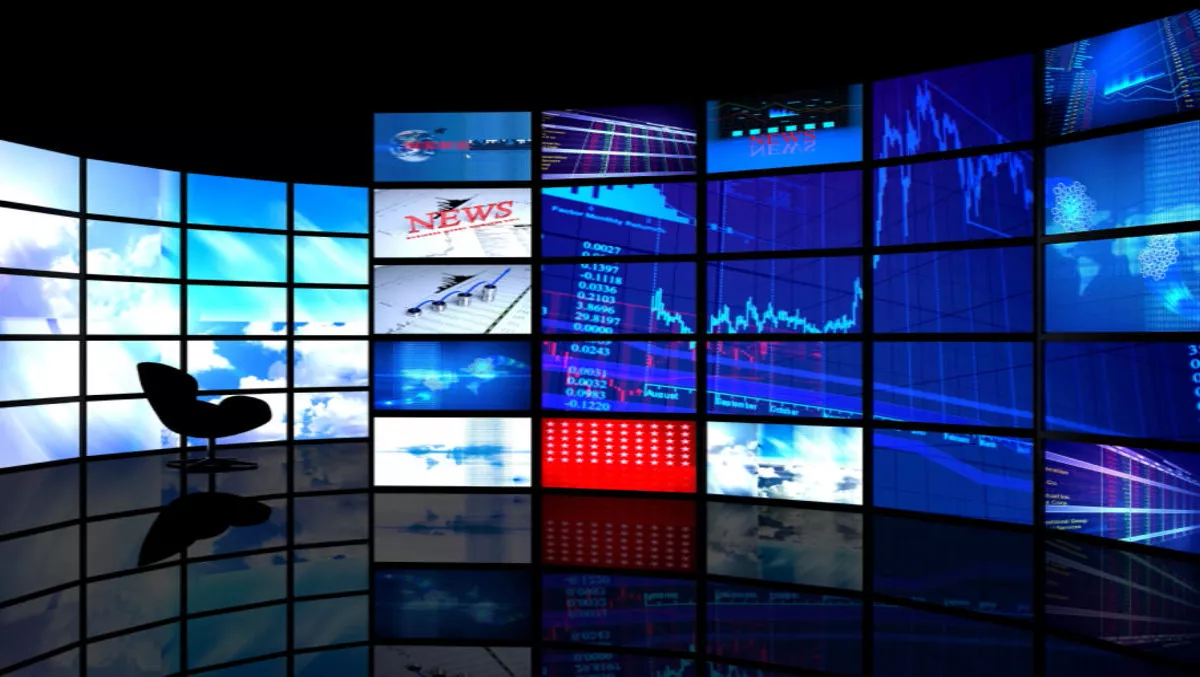 The writing's on the wall - Part 1
By Heather Wright,
Wed 8 Jan 2014
FYI, this story is more than a year old
No longer the domain solely of retail, digital signage is spreading its wings, creating a market with plenty to offer the reseller.
Heather Wright gets some industry insiders views on the growing market and the role of resellers.
Within days of Typhoon Haiyan hitting the Philippines, US organisation DOOHgood – as in Digital Out Of Home – had a series of professional quality, 15-second public service announcement videos, created by digital signage specialists, available for free download from its site, and running on digital signage and digital out of home networks on three continents.
Among those running the PSAs was a Michigan coffee chain which ran the volunteer-created content six times an hour, drumming up donations and support for the relief effort.
It's not the first time digital signage has been called into action in relief efforts. DOOHgood has also thrown its support behind relief efforts following the Japan tsunami and has attempted the same following some of the United States midwest twisters – though the organisation acknowledges that drumming up the content for the US efforts has been 'tougher'.
Meanwhile closer to home, Yealands Vineyard is using digital signage to bring the vineyard indoors to its, windowless, cellar store while also being able to run promotions via the system, while local company Wallflower Advanced Digital Signage has sold 'virtual nurses' – images projected onto a clear perspex human-shaped cutout – to UK hospitals.
Digital signage's reach is expanding, apparently only limited by our imaginations.
Beyond retail
Rick Haywood, Pro Video Systems managing director, says while signage is traditionally thought of in a retail sense, such as a shopping mall or at a petrol station, it is being increasingly adopted in new areas, such as for communication within businesses.
"We are finding businesses adopting digital signage for all levels of communication within their business. This may be, for example, health and safety notices in a staff cafeteria, through to production levels on the factory floor or promotional material running at reception," Haywood says.
"Pretty much every business or organisation has something to say to someone, somewhere. More and more are turning to digital signage to get their message across. I think we're seeing a trend towards the ubiquity of digital signage replacing more traditional methods of communication."
For resellers, it's a potentially good market, but one that traditionally hasn't been an easy one to crack.
A recent report from Frost & Sullivan says the digital signage systems market earned revenue of US$1.27 billion in 2012, with the figure predicted to reach $2.55 billion in 2018, driven by the emergence of turnkey digital signage solutions providers across regions.
"If resellers take on the mind set that we all have something to say to someone, somewhere, then pretty much every customer is a potential digital signage customer," says Haywood.
"Everywhere you see a poster stuck on a wall, or a notice pinned to a notice board, is an opportunity to discuss the benefits of doing that digitally."
And as to the size of the market, Haywood says: "We all pretty much have something to say to someone, somewhere, sometime. You do the maths."
To read Part 2, check back to The Channel next Wednesday...