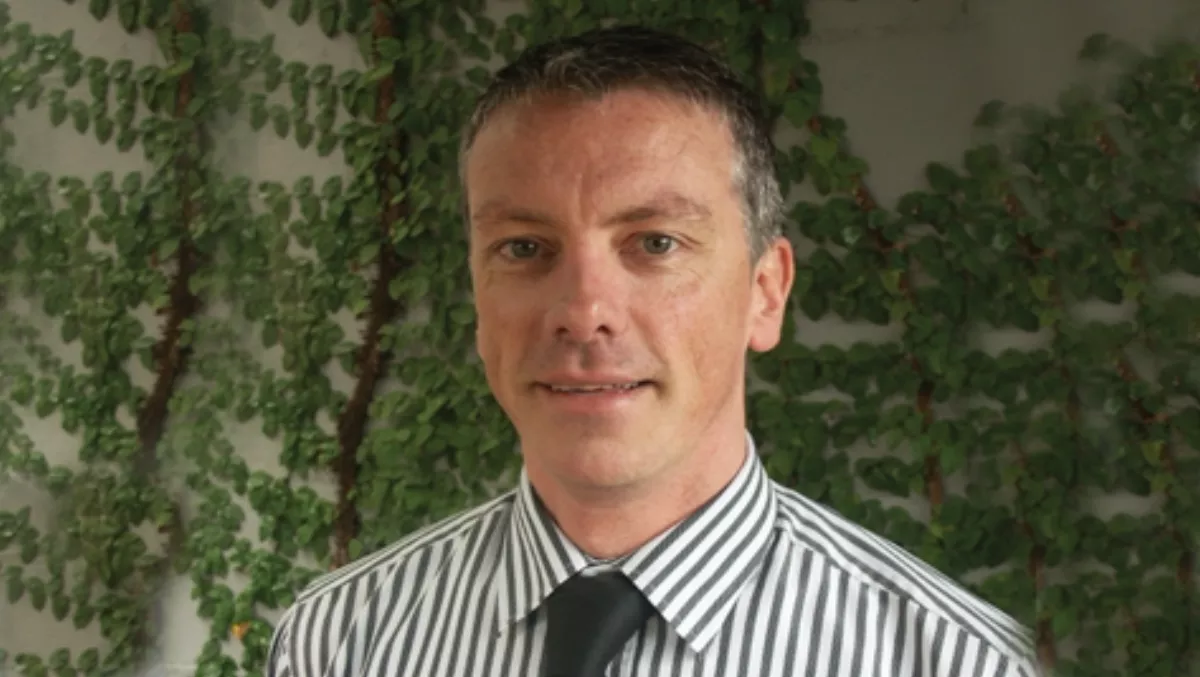 Thorley tackles Kyocera NZ...
FYI, this story is more than a year old
Chris Thorley has seen big changes in the printing industry over the years. He talks to Heather Wright about price breakthroughs, Kyocera's Kiwi plans, and keeping the balance.
Don't tell Chris Thorley that print solutions is just about selling printers.
The New Zealand general manager for Kyocera Document Solutions Australasia says too many fall into the trap of just selling a printer, rather than taking the time to discuss with customers  what they are doing with documents and how the appropriate document management solution could provide efficiencies for their business.
It is, he says, all part of the conversation the company and its partners are having with customers, with document processes extending well beyond the printer itself – and increasingly frequently out to the cloud.
"The devices are cloud connected and in Australia that's being used as part of the pitch to customers. "What do you do with the document?
"Nowadays you can scan a document and sophisticated software recognises that it's an invoice and sends it to a specific location so you can store power bills etc in the cloud."
For Thorley, the changing market means a changing business model for Kyocera in New Zealand. Last month the company added four New Zealand staff – a channel manager, reseller development manager and two BDMs, charged with finding new business.
"We are changing the business model to become channel focused."
While Thorley acknowledges that Kyocera has a 'very small' number of long term, historical direct customers in New Zealand, he says channel is very much the way forward.
The next 12 months, he says, will see the company solidify its existing copier channel and work with partners on a more strategic basis to help them launch managed print programmes.
The company will launch a managed print service for the channel in the next quarter.
"We will be working more closely with our partners, which by and large we haven't done. We've left it in the hands of the distributors to do rather than doing it ourselves.
"We'll still be fulfilling through distribution, because that's still an important part of the relationship, but certainly having contact directly with the reseller."
Pricepoint breakthrough!
For Thorley, it's a big change from his early days in the printing business.
"I can remember when we had an enormous price breakthrough and a colour laser printer that could print four pages a minute in colour – which was amazing – was $2000 wholesale. And that was wow, what a price breakthrough!
"It makes me laugh to think about that now. And we were selling 100 a month. It was a nice business to be in!
"Things have changed dramatically over the course of the last 15 years.
"In some ways the game is still the same: people will move the box at whatever price they need to, to try and make a living off the consumables."
Thorley says Kyocera's hardware price across its print and desktop multifunction range, is one of the most expensive in the market, with the company instead focusing on a value proposition of low running costs.
"Even at a moderate printing volume, spending more upfront, customers can typically break even in six to 12 months and given that they're going to own it for three to five years or longer, everything from that point onwards is money in the pocket.
"But even today, that can be a hard conversation to have. Customer's can be very fixated on what it's going to cost today."
Printing and document management – or for that matter, technology – didn't actually feature in Thorley's early ambitions.
His great ambition was to run a white water rafting company, which explains his diploma in tourism, and to this day he says he still loves adrenalin activities and team building events with his own team, customers or the channel.
"I'm naturally a sporty, active person."
But while he was studying he realised that he had a passion for marketing. That, combined with the realisation that tourism really is a 'lifestyle choice where very few people can make money - onlyabout the top 5% make a decent crust – it's far more about the lifestyle', saw Thorley do a bachelor of business studies.
After graduating he worked for Genesis Computer Supplies at a time when the company held a large number of corporate accounts, including all of the office supplies and consumables for ASB.
Six months later, Comworth offered him a position as marketing co-ordinator. Roles with Ingram Micro and Corporate Consumables would follow, before Thorley headed to Australia to work for Konica Minolta.
Come 2009, a family illness saw Thorley back in New Zealand – and back with Comworth, where he set them up to be a distributor of Konica Minolta.
Before long it was back to Sydney again, and a role with Oki.
"I really, really enjoyed working in the Australian market, but then a little over two years ago we were blessed with twin boys and made the decision to come back for more support from family and friends, familiarity.
"It's not easy moving back and forth across the Tasman. I don't know if I would 100% rule out going back at some stage, but we've now got four boys [aged 11, 8 and the two-year old twins], so moving is increasingly difficult for now."
With four active boys, Thorley says family time is busy, with the older boys both into cricket. His eldest is a North Harbour representative  for cricket. "He plays in four cricket teams so over summer I am literally just a taxi service," he quips. Winter is taken up with basketball.
Due diligence
He says one of the reasons he took the Kyocera role was for work-life balance.
"It was a long recruitment process. The longest I have been through. And that was because I wanted to do my own due diligence around the company...
"One of the things that really appealed to me was that they have a real appreciation for family life. They appreciate that sometimes work might dictate that you do a 60, or in extreme cases 70 hour week, but they also know that that will balance out because at times something will happen in a personal sense and you might only do a 30 hour week or a 40 hour with 20 of those done at home.
"There's a good degree of flexibility. And what that means is there's a good culture at the company. It's certainly not ruled by the iron fist."
Thorley says his own management style is much the same.
"What's important to me is making sure everyone has a clear understanding of what their individual role in the business is, how they fit within the overall master plan for the business, where the goal posts are and then making sure everyone is enabled with the tools they like to get the job done."
He says he can't stand being micromanaged, so won't inflict that on others.
"At times everyone has employees that might need a little more attention, but that just means having a few more conversations on a one-to-one basis than you otherwise would have.
But I wouldn't put that in the territory of micromanagement, it's just an increased level of communication. And typically that will be because something is happening with them and they just need an additional bit of coaching for a period of time till things get back on track."
Of his career, he says: "I've had experiences working in a reseller environment, distribution and vendor as well, so I can have the different perspectives.
"The objectives of a reseller and a vendor are often two very different things and it's all about finding that middle ground of where these two can align and co-exist, a middle ground to achieve the same thing."
Related stories
Top stories