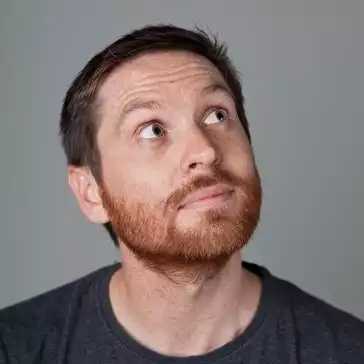 By Ben Moore, News Editor - Channel
Thycotic, a privileged access management (PAM) solution vendor, has introduced of its Professional Services Partner Certification Programme to Australia and New Zealand and the hiring of Melbourne-based Effie Giannikopoulos as senior project manager and professional service coordinator.
The programme enables cybersecurity service companies to provide technical support and professional services using Thycotic cloud-based and on-premises PAM solutions.
Secret Server allows organisations to discover, store, secure and manage privileged account passwords, which are the preferred target of hackers.
Privilege Manager eliminates complexity and lowers costs when implementing least privilege policies to further improve cyber maturity.
Thycotic assists its professional services partners to pass rigorous certification testing and verification, including hours of training.
Its professional services team also works with partners on actual client engagements prior to certification to hone their experience and expertise.
Once certified, partners can offer a range of value-added services which improve the cyber maturity of organisations and reduce business risks.
These include accelerating PAM deployment; assisting with service account discovery and dependencies; implementing password rotation, high availability and session monitoring; and implementing least privilege policies and application control.
"Thycotic certified consultants add value in engagements of all sizes and increase the capacity to solve the urgent business challenges of managing and protecting privileged password credentials and implementing least privilege," says Thyotic APAC regional director Andrew McAllister.
"We are also very excited that Effie Giannikopoulos has joined Thycotic as senior project manager and professional service coordinator to meet the phenomenal growth in demand for professional services.
"Backed by a team of local and global consultants, Effie will ensure the right resources are available from Thycotic and our certified partners for every job. Her background in managing complex projects with competing demands makes Effie a brilliant fit to help guide customers through their PAM journey and drive successful outcomes.
Thycotic certified professional services partners in Australia and New Zealand include A23 and emt Distribution.
A23, a Canberra-based IT consulting firm offering cloud readiness, strategy and adoption services, and public or hybrid IaaS, PaaS and SaaS solutions.
"Many of our clients are placing greater emphasis on protecting their assets from well resourced and motivated actors," said Simon Metcalfe, Managing Director for A23. "Privileged access management has become a key foundational capability for our clients to improve and mature their security posture and operations. Some of our clients have highly complex technical environments, operational requirements and embedded practices. They seek the guiding hand and support of a certified professional services partner to provide added value to achieve higher levels of maturity and operational readiness."
emt Distribution, an Adelaide-based value-added distributor and vendor representative that assists channel partners, MSPs and MSSPs to deliver cyber security solutions their customers need.
"Because Thycotic Secret Server is easy to install and configure, it is easy to get enterprises up and running," says emt Distribution CMO Scott Hagenus.
"However, many organisations want to engage best practice for a more sophisticated approach to privileged access management, and for that you need a partner certified for professional services. The more partners that are certified, the more customer satisfaction they can create, the faster they can grow, and the better it is for everyone.